As the days get colder and the evenings longer, staying snuggled up indoors on a wintery evening just feels right. With this in mind, the charming Bushmills Inn brings up it's festive move series. What could be nicer and more self-indulgent, than an evening spent within Bushmills cosy private movie theatre, after having enjoyed a delicious festive banquet, and settling down to watch a Christmas classic? Bushmills Inn will even provide you with popcorn to enjoy during the film.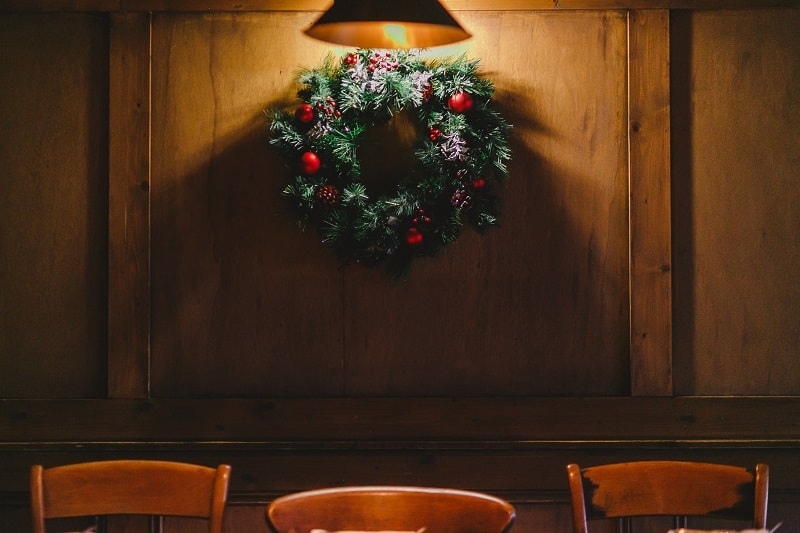 November 28th, 2019 - It's a Wonderful Life
George Bailey has so many problems he is thinking about ending it all – and it's Christmas! As the angels discuss George, we see his life in flashback. As George is about to jump from a bridge, he ends up rescuing his guardian angel, Clarence, who then shows George what his town would have looked like if it hadn't been for all his good deeds over the years.
November 29th 2019 - Love Actually
Nine intertwined stories examine the complexities of the one emotion that connects us all: love. Among the characters explored are David (Hugh Grant), the handsome newly elected British prime minister who falls for a young junior staffer (Martine McCutcheon), Sarah (Laura Linney), a graphic designer whose devotion to her mentally ill brother complicated her love life, and Harry (Alan Rickman), a married man tempted by his attractive new secretary.#
Additional screenings on December 5th, 13th and 19th
December 3rd 2019 - The Holiday
Dumped and depressed, English rose Iris agrees to swap homes with similarly unlucky in love Californian Amanda for a much-needed break. Iris finds herself in a palatial Hollywood mansion while Amanda navigates the lanes of a picture-perfect English village. Soon enough, both lovelorn ladies bump into local lads perfect for a romantic pick-me-up.
Additional screenings on December 11th and 17th
December 4th 2019 - White Christmas
Two talented song-and-dance men (Bing Crosby and Danny Kaye) team up after the war to become one of the hottest acts in show business. One winter, they join forces with a sister act (Rosemary Clooney and Vera-Ellen) and trek to Vermont for a white Christmas. The real adventure starts when Crosby and Kaye discover that the inn is run by their old army general who's now in financial trouble, and the result is the stuff dreams are made of.
December 10th 2019 – Miracle on 34th Street
Six-year-old Susan has doubts about childhood's most enduring miracle, Santa Clause. Her mother told her the "secret" about Santa a long time ago, so Susan doesn't expect to receive the most important gifts on her Christmas list. But after meeting a special department store Santa who's convinced he's the real thing, Susan is given the most precious gift of all – something to believe in. (1974 version)
December 18th, 2019 – A Christmas Carol
This is arguably the best screen version of the much-loved yuletide tale. The ever-versatile Alastair Sim is impeccable as the miser Ebenezer Scrooge, who comes to see the error of his ways through the promptings of the spirits of Christmas Past, Present and Future. In just one night, he's seen his past, his present and his future… and they've all come back to haunt him.


Tickets are priced at £45.00 per person and include a 4-course festive banquet, the movie screening, and popcorn. Call Bushmills Inn directly to book on +44 (0) 28 2073 3000