3 recipes perfect for cooking at home with children!
We know that the days are long at the moment, and keeping children busy can be tough, so we can have gathered some delicious recipes from some of our Blue Book Chefs that your little ones are sure to love!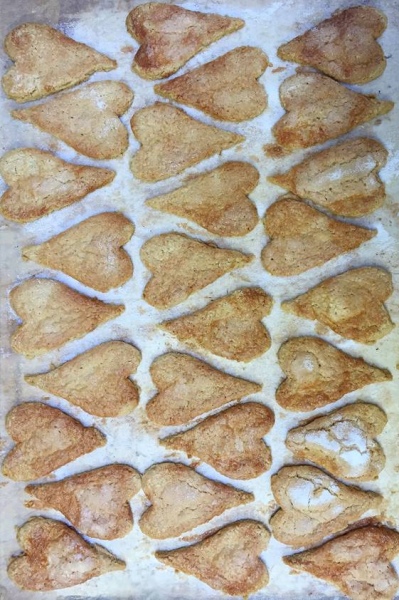 These oatmeal biscuits are made with just a few simple ingredients and you are always likely to have everything you need for this recipe at home. A treat for anytime of day, you will be surprised how a batch wont last long. Make twice the amount if you want a stock of biscuits, they store well in an airtight container for weeks. They are also delicious when dipped in chocolate.
Makes 25 biscuits
Ingredients
140g (5oz) rolled porridge oats
70g (2 1/2oz) caster sugar, plus extra for sprinkling
50g (2oz) plain flour
pinch of baking powder
pinch of salt
110g (4oz) salted butter
egg wash (1 whole beaten egg)
Method
Preheat the oven to 160°C/325°F/gas 3
Mix the dry ingredients together in a bowl, then rub in the butter.
Keep rubbing and eventually the crumbly mixture can be pressed together to form a dough - this can be done in the bowl of an electric mixer using the paddle attachment if you like.
Roll out on a floured work surface to a thickness of 3mm (1/8in).
Do not be disheartened if the dough cracks a little as you roll it, the cracks can be gently pressed together again.
Cut into shapes of your choice, I like heart shapes, and transfer to a baking tray.
Brush each biscuit with egg wash and sprinkle with caster sugar.
Bake for 20 minutes, or until golden. Cool on a wire rack and store in an airtight container.
Ingredients
128g chocolate
128g butter
3 tablespoons caster sugar
3 tablespoons of gluten-free flour
2 egg yolks
2 whole eggs
Method
Melt the chocolate and butter together. Beat the eggs and sugar for 10 minutes until you treble the volume. Add the chocolate to the egg mix.
Add the flour, folding it in gently. Combine it all together.
Grease 4 medium ramekin dishes with butter and dust with chocolate powder.
Add your mix and chill for 3 hours.
Bake for 9 minutes at 180 degrees celsius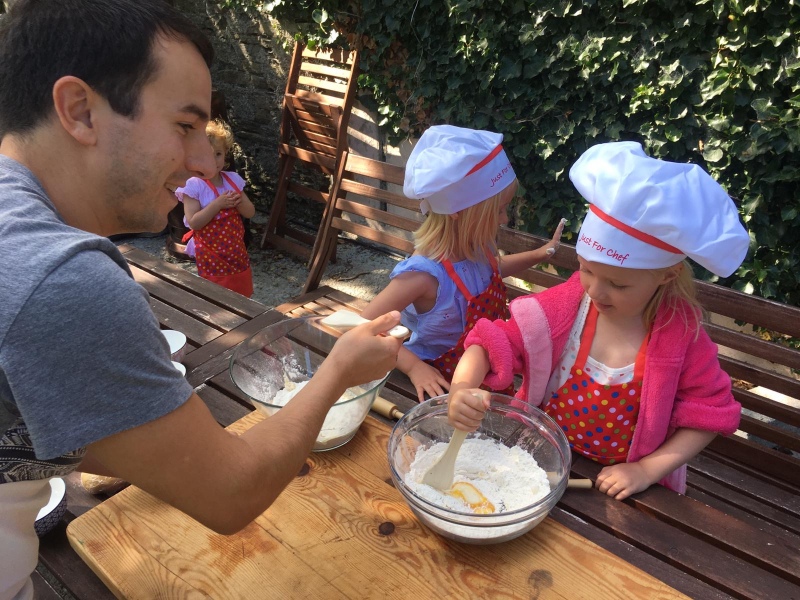 Ingredients
125g butter (soft)
125g caster sugar
2 eggs, beaten, 125g self raising flour
2 tbsp milk
Icing
225g icing sugar
1 tbsp lemon juice
1 tbsp warm water
Method
Heat the oven to 170 fan. Cream the butter & sugar with a mixer until light and fluffy
Add the eggs a little at a time, beating well after each addition.
Sieve the flour into the bowl and fold in using a spoon.
Mix in the milk, stir until smooth and spoon into paper cases in a muffin tin
Bake for 15-20 minutes until they're golden/ a skewer inserted into them comes out clean
Remove from the oven and cool on a rack
Sieve the icing sugar into a bowl. Add lemon juice & water. Mix until smooth.
Ice cupcakes.
Eat cupcakes.
Clean up kids mess for 3 days :)