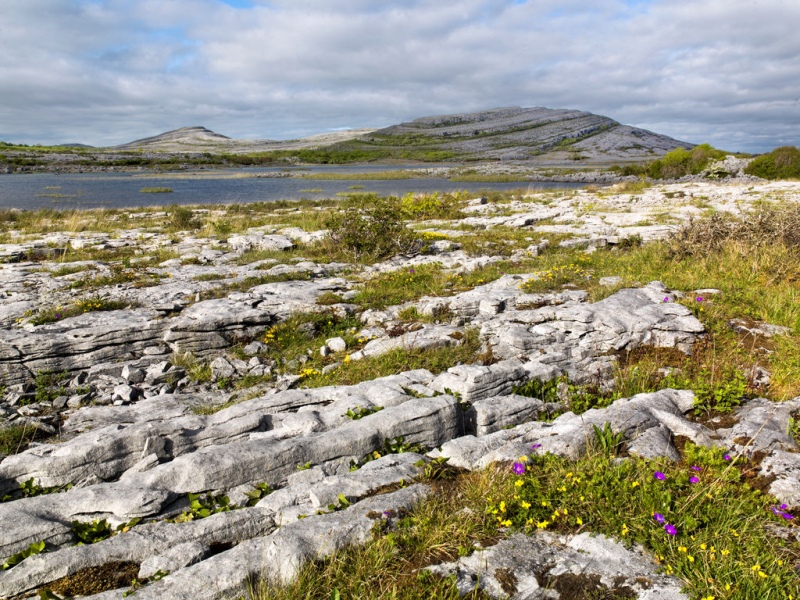 1) Explore the Burren with your dog
The Burren is one of the most unique landscapes on earth, a magical place that offers rugged, mystical scenery unlike any other in the world. On the edge of Burren, in Ballyvaughan, County Clare, you'll find Gregans Castle, offering the warmest of Irish hospitality as well as world-class innovative cuisine. They're also very happy to accommodate your dog in several ground floor rooms with access to their lovely garden and to arrange guided walks with local experts to explore all the wonderful mysteries that the Burren has to offer.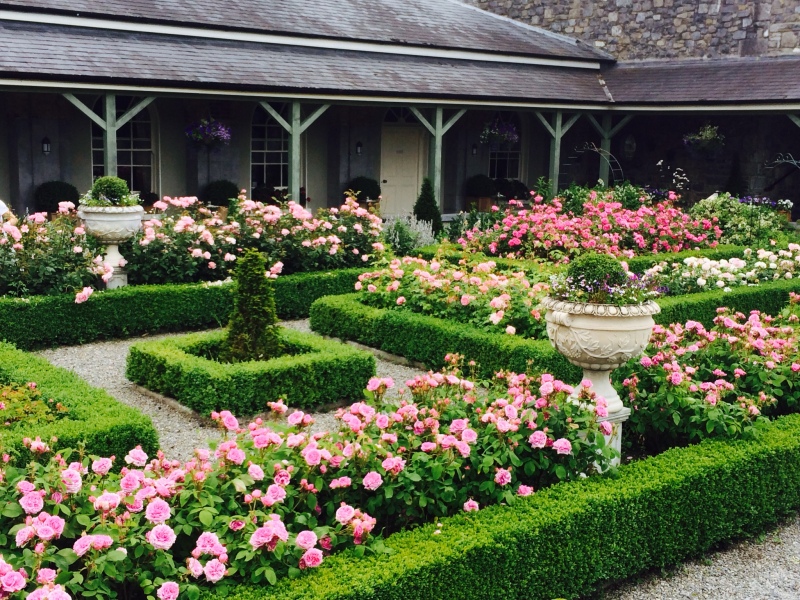 2) Discover the magnificent Gardens of the Blue Book
Step into a haven of peace and tranquillity as you wander the many gardens that the Blue Book has to offer, such as the Rose Gardens at Castle Durrow, or the Carrig House Gardens which contain a magnificent selection of rare and unusual plants from all corners of the world, including various species of Acer, Magnolia, Cornus, Acacia and Eucryphia.
Or step back in time and discover the history and wonderful characteristics of the romantic walled garden at Enniscoe House.
The Mustard Seed has its own Irish country house garden with its very substantial kitchen garden providing much of the vegetables and herbs on its menu, not forgetting the hen house and run which supplies its own free-range eggs.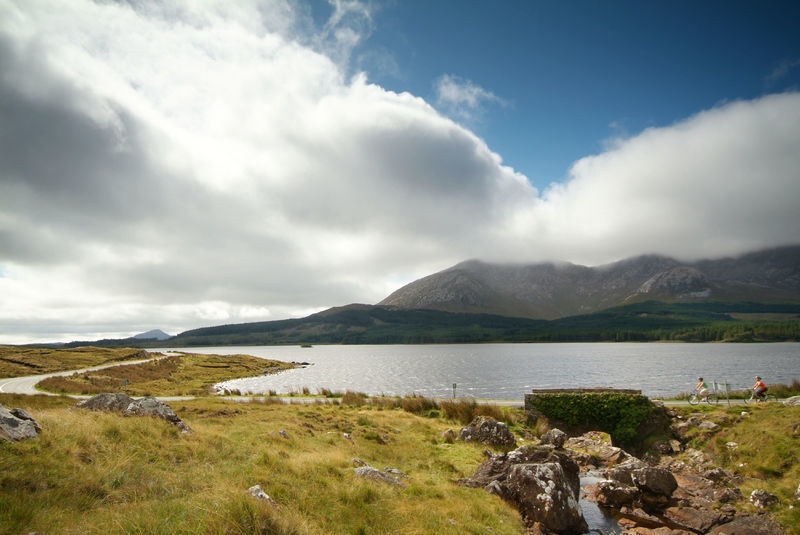 3) Explore a lost famine village or go island hopping in Connemara
Cashel House Hotel, overlooking beautiful Cashel Bay in Connemara, County Galway, offers several unique and interesting outings to explore the area. There are many beautiful walks to be had in Connemara, but perhaps the most moving and poignant is that to the hidden famine village outside of Cashel. You can also do a day trip to enjoy the pure air and peace and quiet of the Aran Islands and Inish Lacken.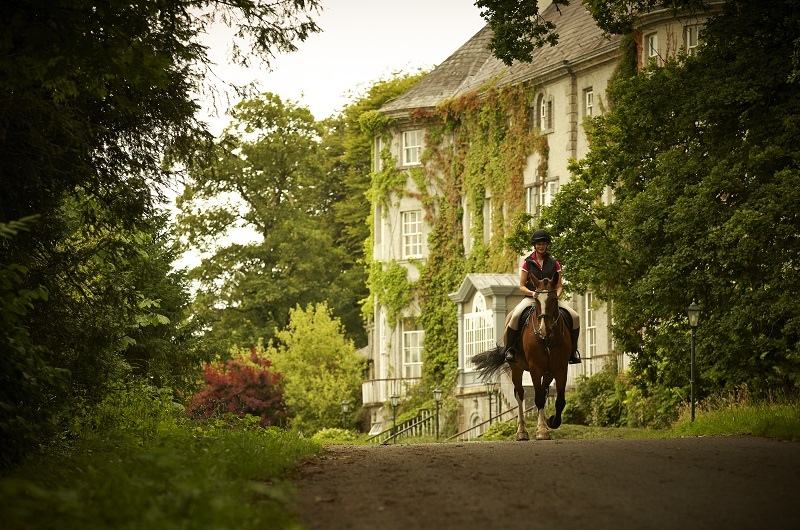 4) Go horseback riding
More than 20 of the country house hotels in Ireland's Blue Book can offer equestrian days out, often in cooperation with local stables or riding schools.
Here we'll just point out two which have their own in-house equestrian centres on the grounds of the estate. Castle Leslie, in County Monaghan, offers one of Europe's most memorable horse riding holiday experiences. With 1,000 acres of undulating Irish countryside, dotted with ancient woodlands and glittering lakes, it's an idyllic setting for riding enthusiasts of all levels.
The Mount Juliet Country Estate, in County Kilkenny, boasts one of the most impressive equestrian centres in the country. With two arenas, including one International size arena, an American style barn, an exhilarating cross-country course, 18 miles of bridleways, a new set of show-jumps and a new stock of ponies and horses; Mount Juliet offers the rider the best possible experience in all types of riding.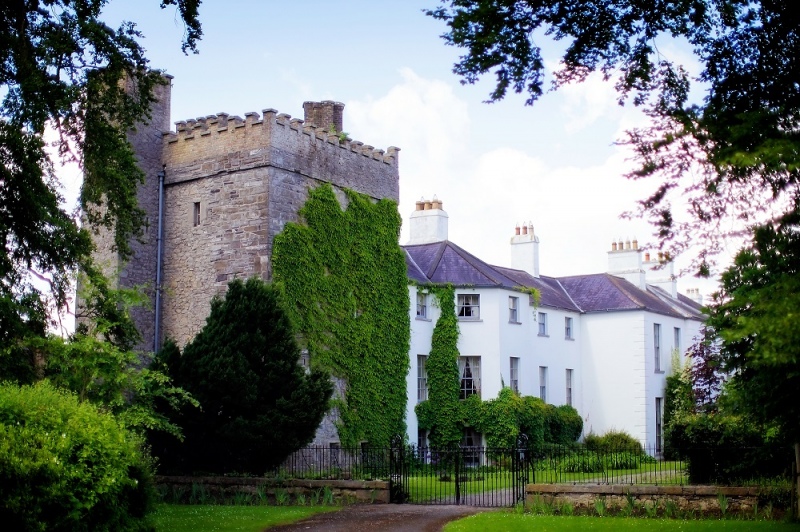 5) Create memories to treasure at one of Ireland's Blue Book romantic castles.
Castle Leslie Estate, is one of the last great Irish castle estates still in the hands of its founding family. The Castle, at the heart of the Estate, offers authentic original interiors and old-style hospitality. Steeped in history, full of character and charm, Castle Leslie Estate is the ultimate Irish rural escape.
Castle Durrow, Co. Laois is one of Ireland's most popular luxury four-star hotels and conveniently located about 1 hour from Dublin and 1 and a half hours from Cork. Take a romantic walk around the estate and surrounding woodlands and forests or stroll along the miles of river pathways. Explore the walled gardens where lots of organic produce is grown for the restaurant. The formal grounds are a gardener's paradise and instructive tours are proudly presented by the head gardener daily.
Barberstown Castle, nestled on 20 acres of surrounding gardens, was one of the first great Irish country houses to display its splendour to the outside world when it opened as a hotel in 1971. It has maintained the elegance of design over eight Centuries by sympathetically blending its Victorian and Elizabethan extensions with the original Castle Battlement of 1288. Uniquely Barberstown Castle is made up of four buildings from different periods in Irish history.
Belleek Castle was built on an Abbey dating from mediaeval times, the 1820's neo-gothic Castle is informal, cosy, warm and friendly, rich in decor and antiquities, with open log fires to light your steps back through this cultural adventure. Belleek Castle has developed a new food philosophy to search for more "Depth of Flavour", exercising both classic and imaginative cooking techniques.#
You might also enjoy:
12 Great Ways to use your Voucher from Ireland's Blue Book
7 Perfect Places to Picnic this Summer with Ireland's Blue Book
Follow you Heart to Ireland's Hidden Heartlands