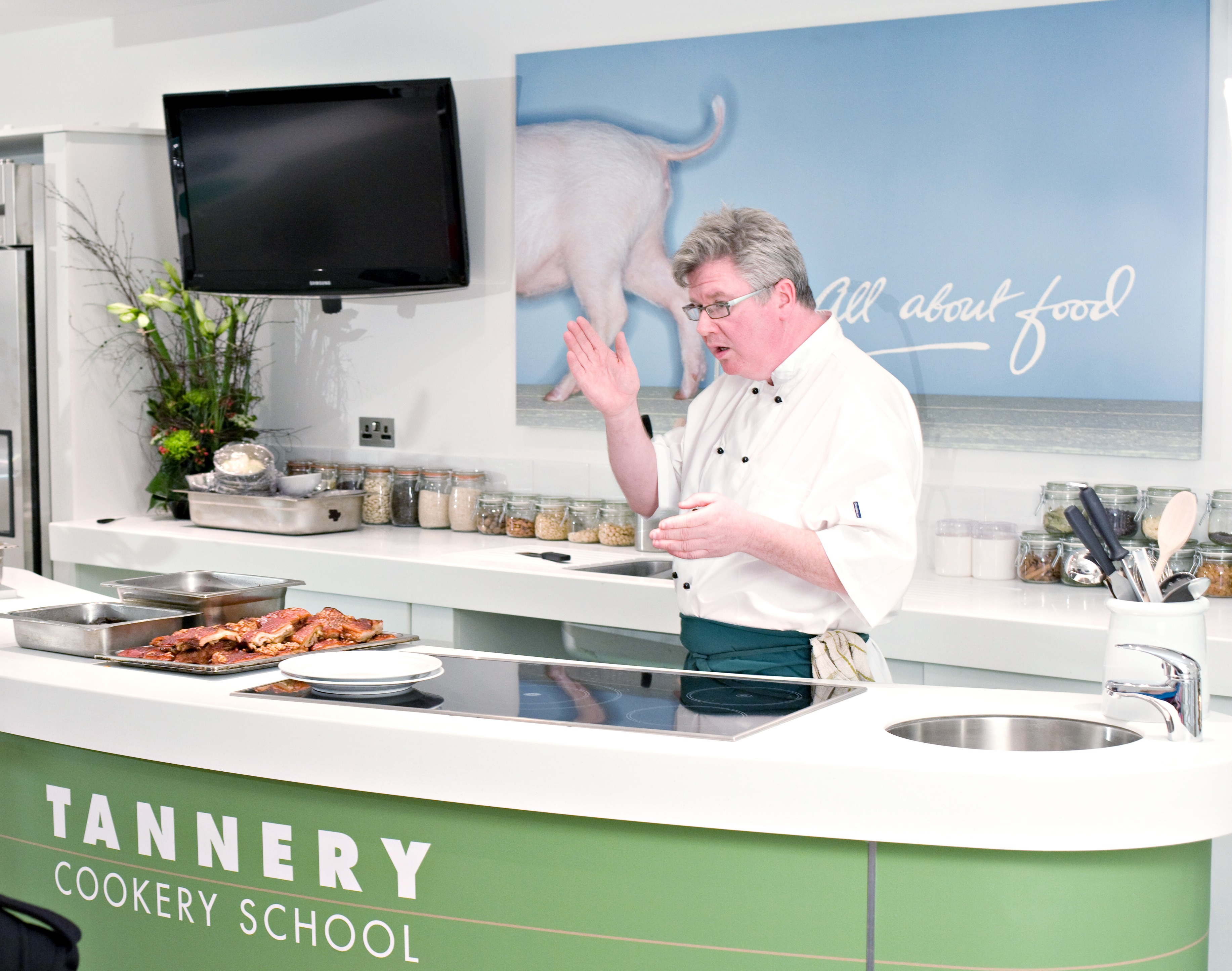 Looking to improve your skills in the kitchen or perhaps you're a complete beginner starting from scratch?
Whatever level you're at, the Tannery Cookery school has the perfect course for your abilities. Taught by world-renowned chef, Paul Flynn, courses range from everything from how to prepare for a lavish dinner party, to practical cooking for the everyday.
Courses:
January 11th - Cooking for Friends - Practical
The first cookery course of the new year is always a favourite. Who doesn't like cooking for friends? This is a gorgeous course for those who love to entertain or even those who need some inspiration to make the family cooking more exciting. A practical course followed by a leisurely lunch.
Date: January 11th - 10am to 3:30pm
Course price: €195
March 7th - Meat-Free Morning- Morning Demo
There's a whole cooking world out there where the vegetable plays the starring role and this course will show, even the ordinary home cook, how to make inspired and satisfying meat-free dishes. Includes lunch.
Date: March 7th - 11am to 2pm
Course price: €80
March 21st - Entertaining in Style - Demo
For those out there who love entertaining, this course is a full day where Paul will demo his favourite entertaining dishes - what he likes to cook at home when entertaining friends and family. A mix of Ottolenghi-inspired tasting dishes with some of his favourite classical French bistro dishes which, when prepared in advance, are a breeze to produce on the day or night.
Date: March 21st - 10am to 3:30pm
Course price: €155