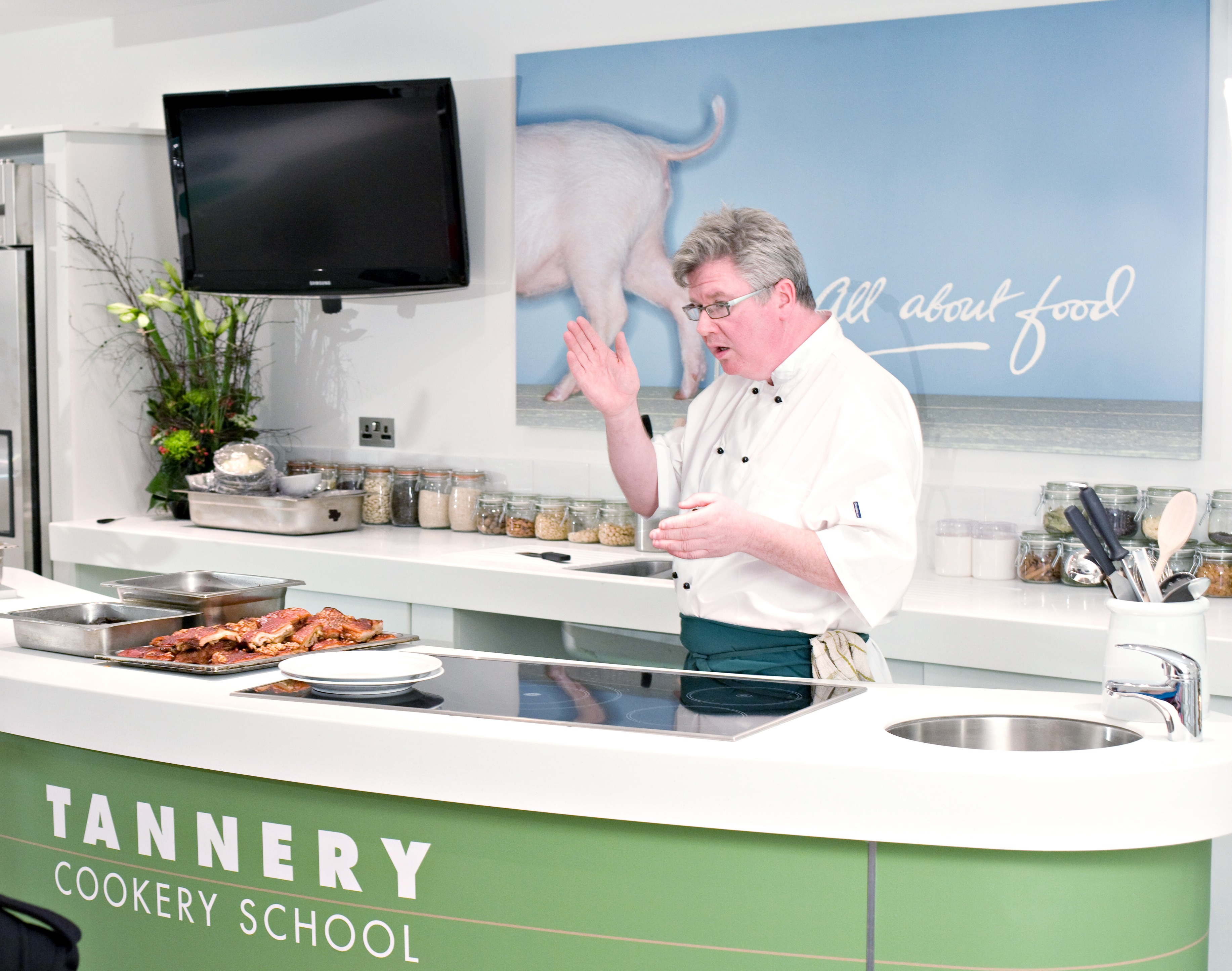 Looking to improve your skills in the kitchen or perhaps your a complete beginner starting from scratch.
Whatever level you're at, the Tannery Cookery school has the perfect course for yor abilities. Taught by world renowned chef, Paul Flynn, courses range from everything from how to prepare for a lavish dinner party, to practical cooking for the everyday.
Courses:
March 2nd: Vegetarian - Meat Free Cooking - morning demo
The team at the Tannery have recently become converts to meat free cooking. That's not to say they are fully fledged vegetarians, far from it, but they have discovered the benefits and the variety of a plant based diet. They have adopted 'Meat Free Monday' and discovered there's a whole cooking world out there where the vegetable is the starring role and this course will show even the ordinary home cook, how to make inspired and satisfying meat free dishes. Includes lunch.
Date: March 2nd, from 11am to 2pm
Course price: €75
March 9th: Entertaining in Style - morning demo
For those people out there who love entertaining. A full day where Paul will demo his favourite entertaining dishes. What he likes to cook at home when entertaining friends and family. A mix of Ottolenghi inspired tasting dishes with some of his favourite classical French bistro dishes which when prepared in advance are a breeze to produce on the day or night. After this course you will be ready for all your entertaining needs for the bank holiday St Patrick's weekend coming up. Followed by lunch
Date: March 9th, from 10am to 4pm
Course price: €150
March 23rd: Flavours of the Middle East - morning demo
Middle Eastern food is certainly fashionable at the moment with Ottolenghi leading the posse and we have had New York's hottest Israeli chef Einat Admony cooking in the Tannery. This exotic cuisine with its heady aromas of rose, pomegranate and gentle spices is a colourful, flavoursome break away from our Northern European food. Ideal for sharing and entertaining, this food cant help but make you and your family and friends happy.
Date: March 23rd. from 11am to 2pm
Course price: €75
April 13th: Seafood and Sauces - practical
Cooking fish is a mystery to some and shouldn't be so. When you have spanking fresh fish, the less you do to it the better. However, what really elevates a fish dish is the sauce that accompanies it. Whether it's a simple lemon butter for a weekday supper in a hurry or a more elaborate hollandaise, sauce makes fish special. This practical course will teach you the tricks of the seafood cookery trade. Followed by lunch
Date: April 13th, from 10am to 4pm
Course price: €190
May 4th: A Simple Dinner Party
Learn how to cook the perfect dishes for a simple dinner party at home. Whether it's an informal supper with friends or a more formal evening where the best linen and glassware is pulled out for the occasion. This morning demo is a very enjoyable entry into the world of cookery courses. Followed by lunch it's the ideal get-together with friends or a sociable morning on your own.
Date: May 4th, from 11am to 2pm
Course price: €75