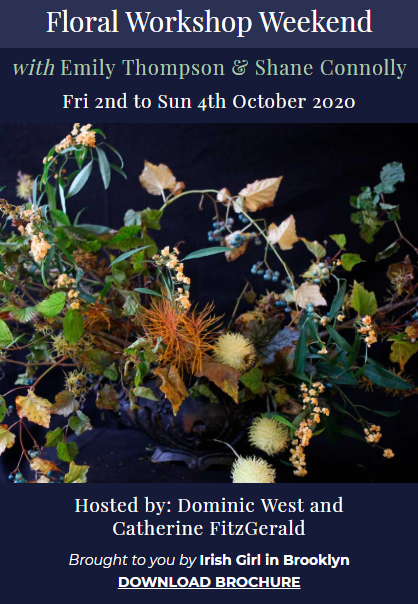 Dominic West and Catherine FitzGerald invite you to her ancestral home, Glin Castle, to join renowned floral designers Emily Thompson and dear friend, Shane Connolly, in a celebration of Samhain / All Hallow's Eve as a master class in floral artistry.
Guests will enjoy the exquisite bedrooms, walled garden and grounds of Glin Castle. Emily and Shane will personally give masterclass sessions on modern floral installations and design, focusing on the latest trends in ecological floral concepts using flowers and foliage from the gardens and woods.
The pricing for the event:
3250 euros per person sharing in twin room. 4000 euros single occupancy (private room) 2500 euros per person sharing with King bed. This will include 3 days/2nights of food, flowers, and All Hallows entertainment.
For enquiries please contact Glin Castle