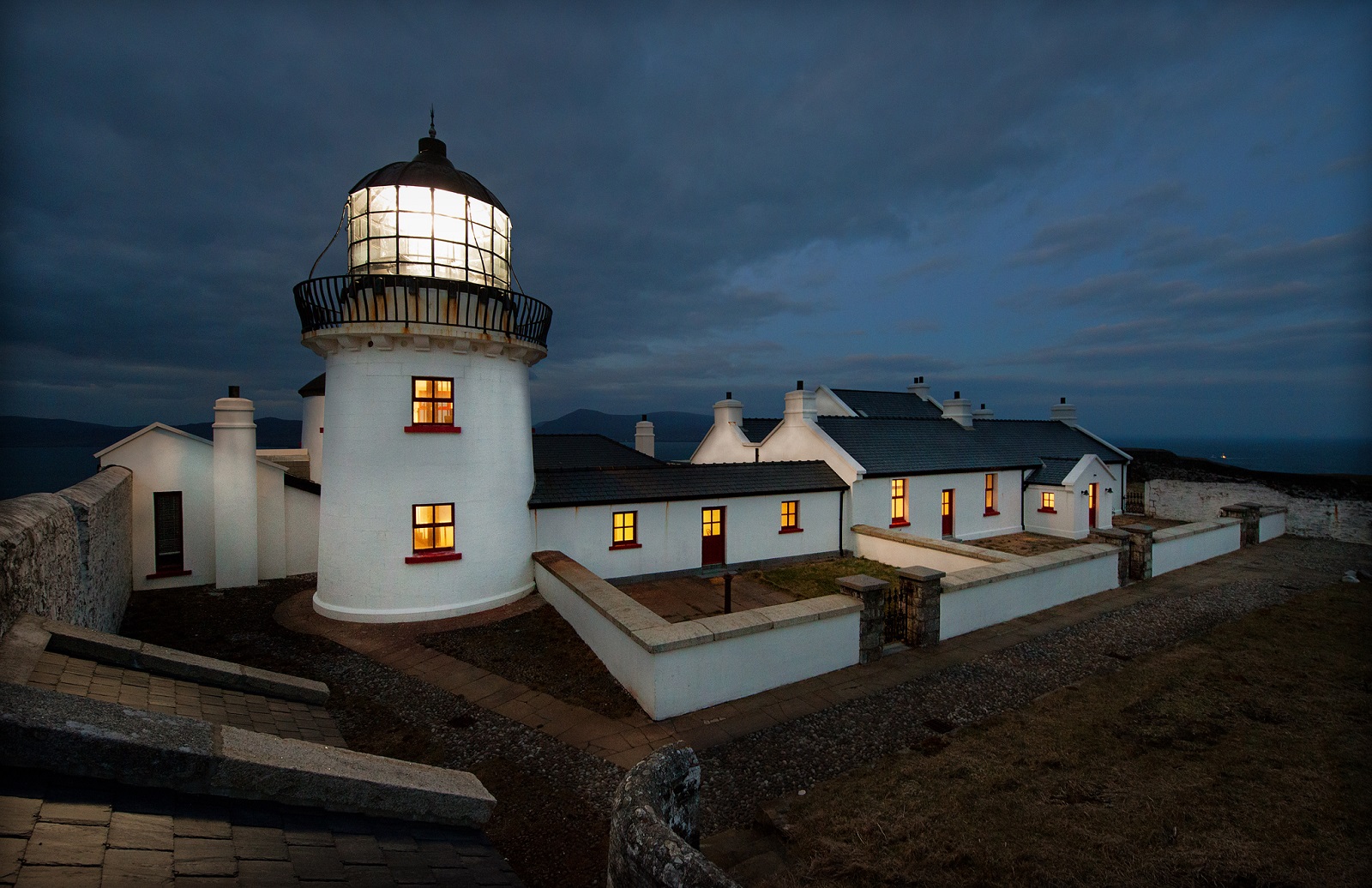 Experience the Wild Atlantic Way in all of its unpredictability. For over two centuries, perched atop the rugged cliffs, Clare Island Lighthouse has watched over Clew Bay and the Atlantic Ocean. Winter at the Lighthouse can involve striking starry skies, sideways lashing rain, gale force winds, impressive swell, crisp sunshine & potentially a glimpse of the Northern Lights.
With 360° panoramic views of the surrounding coastline, the Lantern Tower is the perfect spot to witness the fast changing elements. Stay warm by the fire and watch the swell rage outside your window or bring some rain gear and venture outside. Storm watching is as active or passive an activity as you want it to be.
They operate October, November, early December, mid March, April. They close for January & February.