South and West of Ireland Fishing Tour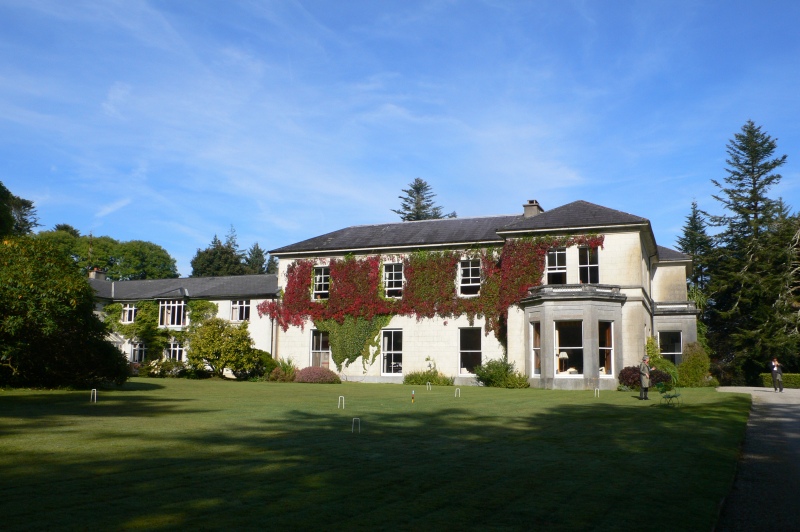 Day 1 & 2-Galway - Lough Corrib to fish for Trout, Salmon, Pike, Perch and Bream.
Fishing on the Corrib lasts the whole day…..starting at about 8.00am, you will be taught how to tie your own flies, cast your rod, and learn the skill that is most valuable to all fishermen... patience.
For lunch, why not stop off at one of the 365 islands of the Corrib. Inchagill is one of the largest islands on the lake, and you can explore the remnants of a Monastery dating back some 500 years. The famous Guinness Family use to shoot pheasant and other game in Inchagill, while the towering trees and Fauna of the island will make you think you are a million miles from the rest of the world.
The second day's fishing will continue on Lough Corrib; being 11km wide and 43km long, there are bound to be a few "bites" you have missed.
Stay: In the old-fashioned (in the best sense of the word) Currarevagh House. Currarevagh sits on the edge of the Lough and has direct access, along with traditionally built clinker boats with or without outboards for hire.
Some Details on fishing Lough Corrib:


Fishing is free – meaning that neither licences nor permits are required. The fishing season from 15th February to 30th September can be subdivided into distinct periods:
Wild Brown Trout are abundant, the average size being in the region of 1.25 pounds, though fish up to 5lbs are not uncommon. The current record for a wild brown trout on Corrib is 24lbs.
Mid-February to Mid-March – normally wet fly when the fish feed in the cold waters for small fry and shrimp;
Mid-March to Mid-May – the "olive season", suitable for wet, dry or nymph set up as well as buzzer methods;
Mid-May to Early-June – the Mayfly hatches, for which Corrib is famous. Dapping with live fly can be hugely entertaining and great sport, but also wet and dry are successful.
Early-June to Late-August – normally wet or dry;
Late-August to Late-September – wet or dry as the fish feed on fry, sedges and daphnia.

Lough Corrib also contains Pike and Perch and gets a small run of Salmon during June and July. While there is no "bag limit", all trout under 13 inches (32 cms) must be returned to the water
Ghillies
For anyone not familiar with the lake we recommend the services of a ghillie (Fishing Guides) which Currarevagh House can organise for you. He has expert knowledge of the lake, knows the conditions for fishing and can give advice on flies, baits and so on. He will have his own boat and outboard motor together with a limited supply of necessary tackle.
There is also an excellent tackle shop in Oughterard. However, if you have a favourite fly rod, it would be worth bringing this, if only because you are used to its action.
Boat Hire
Alternatively, Currarevagh Guesthouse has its own traditionally built clinker boats. Guests can rent these, either with or without outboards.


Overnight: Currarevagh House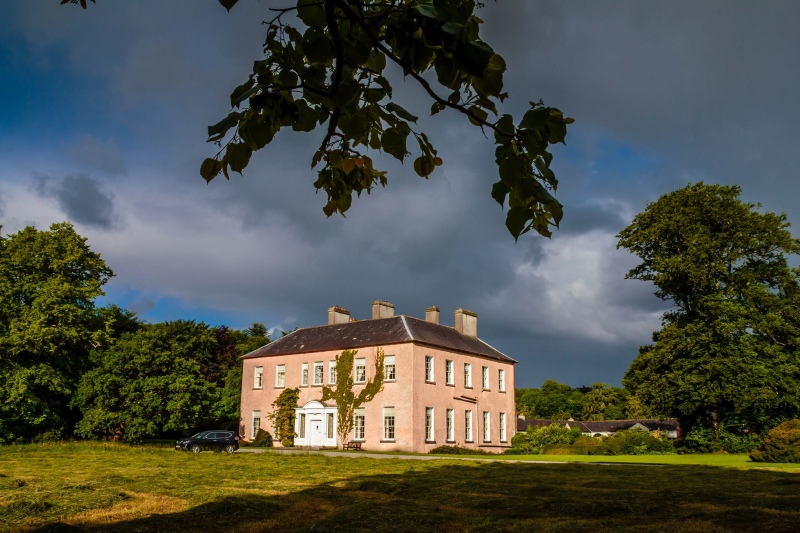 Day 3 - Mayo - Fishing on Lough Conn
Travel further North into the heartland of Mayo, situated right on the shores of Lough Conn you will find Enniscoe House - ideally placed in the renowned fly fishing and game angling waters of the west of Ireland. Lough Conn is well known for its brown trout fishing with the main season running from April to September. In addition to trout fishing, there is usually a run of Spring salmon and later, a run of grilse. Arrangements can be made for fishing on other local lakes and rivers where salmon and sea trout are the main quarries.
Overnight: Enniscoe House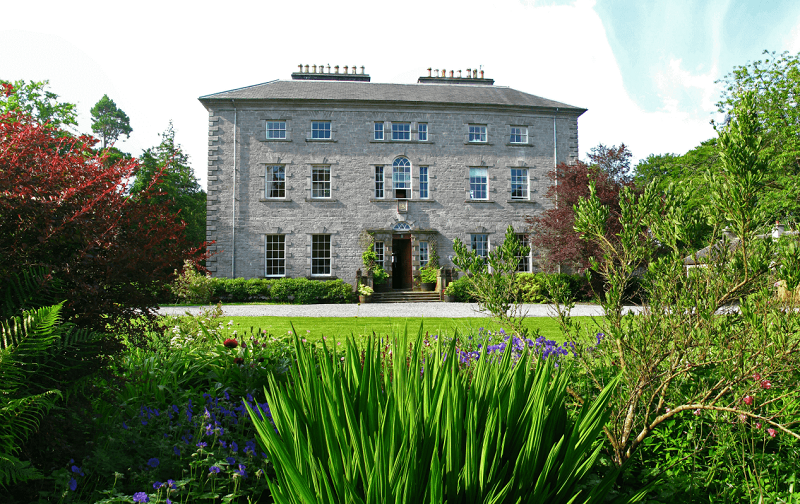 Day 4 - Sligo - Fishing in the River Unsin and Lough Arrow
Wild game & coarse fish in the lakes and rivers of Sligo display great fighting qualities. Some game fishing waters are privately owned, but most are under the control of local angling clubs. We recommend the historic Coopershill House for your visit to Sligo.
There are big wild Brown Trout in the river Unsin, which flows through the grounds of Coopershill House. But they are canny, mainly bottom feeders in the limestone fed water, and are really only caught on the fly between late April & mid-June. Brown Trout are more accessible, and for a longer period, on Lough Arrow, 6 miles upriver from Coopershill. Coopershill can arrange the hire of boats with or without ghillies.
The best time for fishing on the lough is also April through to June. There is salmon fishing on the river Easky, 30 minutes down the coast and also on the river Moy at Ballina, a further 20 minutes along the same road.
Ireland's western seaboard attracts many species of sea fish drawing keen shore and sea anglers to Sligo each year. Fully equipped sea angling boats can be hired at Rosses Point and Mullaghmore with many centres for excellent game angling.
Overnight: Coopershill House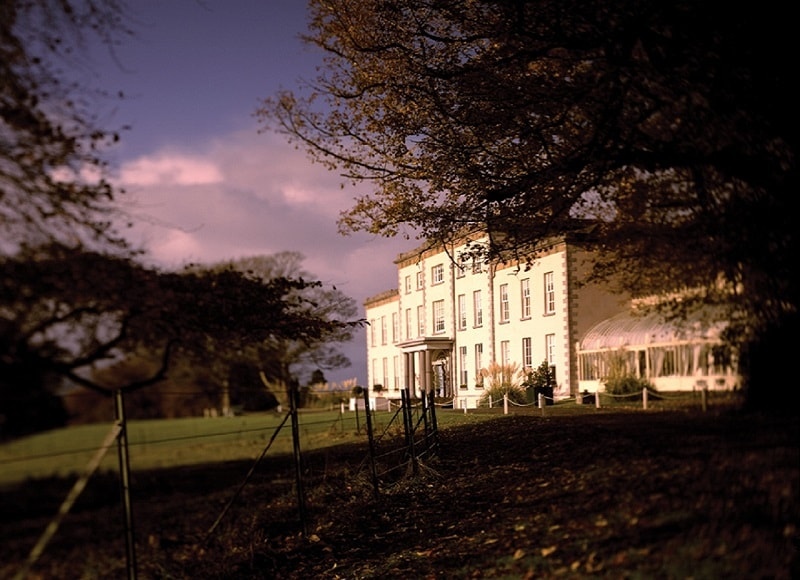 Day 5 - Cork - Fishing in the River Blackwater
Longueville House has superb fishing on the River Blackwater and where brown trout and salmon fishing is at its best. The team at Longueville will be delighted to arrange for the local ghillie to bring you to some secret pools where you can fish to your heart's content.
The fishing season opens at Longueville House on the 1st of February and it closes on the 30th September annually. Longueville House is approx. 50 miles from the sea. In recent years there have been some good runs of spring salmon during the month of April and the beginning of May.
The type of fishing allowed on this stretch of river is fly only or artificial bait such as Toby's, Flying © or Devons. For fly-fishing, a double-handed rod is best. Fly sizes, 4,6 & 8 are best suited here. The best flies to use are Shrimp, Garry Dog, Cascade, Willie Gun and Thunder & Lightning.
For spring fishing the best lines would be a full sinking or a sink tip.
For summer salmon or grilse fishing, there is normally a good run of fish in June & July, depending on the volume of rain. recommend using smaller baits & flies, in sizes 10 & 12. Light tackle & a floating line are for better sport during the summer fishing.
During the month of September, there is also generally a good run of autumn fish, as well as a good stock of wild brown trout, which can be very good, particularly, if the salmon is not.
All fishing tackle and Ghillie can be supplied & arranged if required when given a little notice.
Charges:
A rod licence (statutory) can be supplied by the hotel to guests at €36.00 per day as Longueville House Hotel is a distributor of rod licences.
The fishing fee is €85.00 per rod per day for resident guests & is charged to the hotel guest account. Juvenile fishing fee is €26.00 per rod. Trout Fishing fee is €30.00. For "Non Residents", Salmon fishing fee is €100.00 & Trout fishing fee is €50.00

NB: Ghillie/Fishing Guide fee is paid directly to the Ghillie by the Guest. This fee is €100.00 per day from one to four rods and €75.00 for half a day.
Overnight: Longueville House