8 Days/7 Nights Southern Golf Tour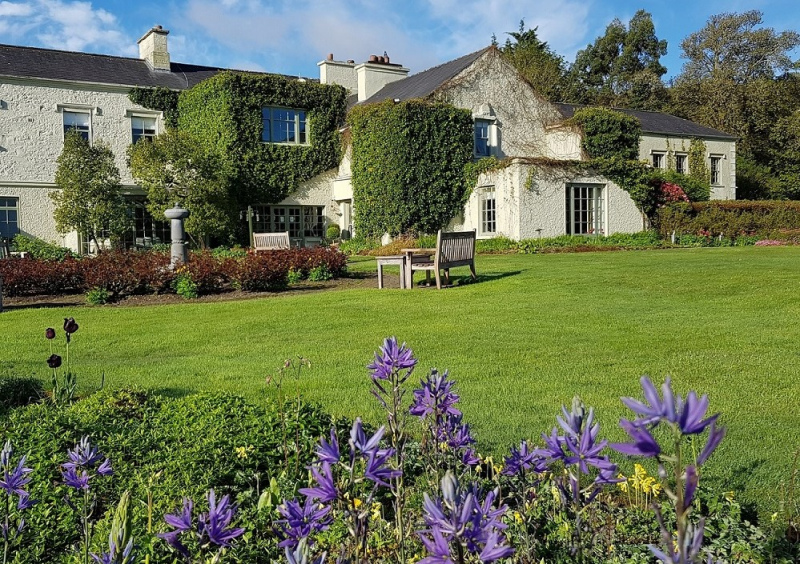 Day 1 & Day 2: County Clare
Arrive at Shannon airport and drive to either Gregans Castle, ideally suited for your first golfing experience and a short drive from Lahinch golf course. Take a deep breath as you will be playing one of the finest links courses in Ireland. Lahinch Golf Club is renowned for the way the links has retained all of its old virtues. It has benefited from the willingness, over the decades, to move with the times and is now regarded as one of the best and most enjoyable challenges to be found anywhere in the golfing world. This course will need to be booked in advance, however, your hosts in Gregans Castle and Moy House can give you some assistance, if you need it.
Overnight: Gregans Castle
With breathtaking views across Galway Bay and idyllically situated overlooking the unique Burren landscape, Gregans Castle is the ultimate West of Ireland luxury and gourmet hideaway.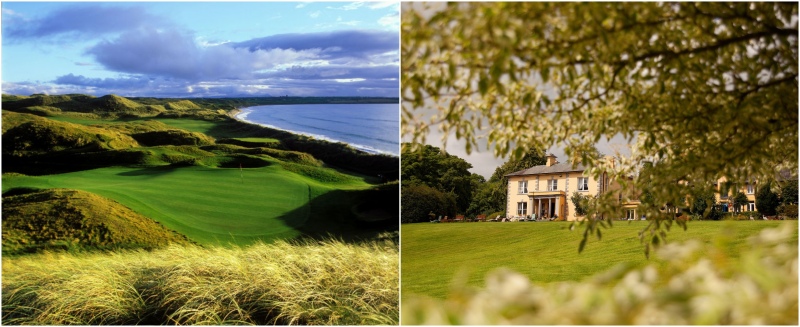 Day 3: County Limerick and Kerry
Driving south, check into the Mustard Seed, which is located in Ballingarry, a small village near to Adare, Co. Limerick. Here you will be playing one of the giants, Ballybunion Golf Course. Located on the north-west coast of County Kerry, on a beautiful stretch of sand dunes overlooking the Atlantic Ocean, you'll find two wonderfully challenging and unique world-class links golf courses at Ballybunion – the Old Course and the Trent Jones Cashen Course. Again, this is a course that you will need to book in advance, owing to its popularity.
Overnight:
Nestled in the heart of the countryside. The Mustard Seed sits on seven colourful acres overlooking the rustic village of Ballingarry.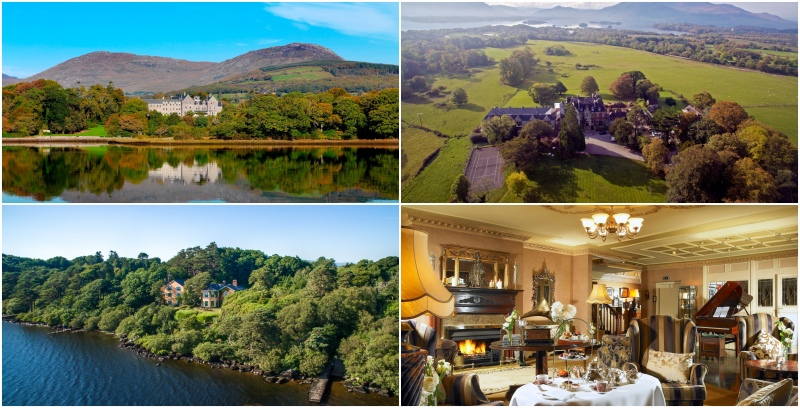 Day 4 & Day 5: County Kerry
In Co. Kerry, you will be playing on Killarney Golf Course, a superb parkland course and one of Ireland's most prestigious and historic golfing venues. Located in Killarney National Park and surrounded by the lakes of Lough Leane, Killarney Golf Club is a world-class destination which is a Four-Time host to the Irish Open and home to two 18-hole championship courses.
Try and fit in a round at Dooks Golf Course, which is a beautiful scenic parkland course, with some heavenly sea views and nearby to Killorglin.
Overnight: The Park Hotel Kenmare
Set in a heavenly location overlooking Kenmare Bay the hotel is in the heart of Ireland's most scenic countryside. Home to the Deluxe Destination Spa SÁMAS; guests can experience the virtues of a true spa after a day on the fairways.
or
Hidden away on the shores of Caragh Lake on the Ring of Kerry, the enchanting Carrig Country House is the perfect place to 'escape from it all', relax and enjoy some of the most beautiful and unspoilt scenery in Ireland.
or
Cahernane House Hotel is a unique experience of old Irish history mixed with modern luxuries. Beautifully situated on its own private estate on the edge of Killarney National Park, and only a twenty-minute walk to Killarney town centre.
or
Killarney town's most charming boutique hotel offers luxurious accommodation, exceptional and innovative cuisine and, with the town centre location, the ideal abode from which to explore the bustling town of Killarney.

Day 6 & 7: County Cork
Your next day's drive means that you have to be up early and you should head to Kinsale to play the majestic Old Head Golf Course - not for the faint-hearted! Old Head Golf Links is built on a 220-acre diamond of land jutting out over two miles into the Atlantic Ocean. The promontory is almost an island with numerous caves running beneath your feet as you play the course.
When you have completed your round you should take the Cork tunnel for your next two nights at Ballymaloe House, located near Midleton, Co. Cork, and where you can re-charge the batteries.
The following day you will be playing at Fota Island golf course, which is getting quite a reputation as being one of the finest courses in the country.
Overnight: Ballymaloe House
Ballymaloe House is a family-run country house hotel famous for its outstanding hospitality and superb food. Ballymaloe is minutes from the coast and 20 miles from the historic city of Cork.
or
Longueville House is a romantic 1720 Georgian Heritage Mansion set in 500 acres of wooded estate in the heart of the Blackwater Valley, Co. Cork. It is an ideal base for touring the scenic southwest.
or
Hayfield Manor provides the ideal base when exploring the numerous golf courses located in Cork. They are more than happy to assist with transfers to and from the golf courses and are happy to oblige with an early Breakfast to Go for early tee-times, as well as picnics to enjoy during your day out.
or
Ahernes Restaurant & Townhouse.
Open fires and the warmest welcomes await you in this family-run hotel in the historic walled port of Youghal. The famous Seafood Restaurant specialises in the freshest of seafood and is renowned for its friendliness; you can enjoy a chat with the locals along with your Guinness and Seafood.
Day 8:
Depart for Dublin Airport (drive time approx. 2.5 hours).