An Elegant Castle Wedding at Barberstown


If you're looking for the royal treatment, in elegant surroundings and with truly exceptional personal service , then look no further than 13th century Barberstown Castle, tucked into the serene countryside in Kildare. Over 700 years old, Barberstown Castle is a unique and elegant venue for a wedding. A beautiful blend of different architectural styles, including Victorian and Elizabethan, along with the original 13th century battlements – it is the perfect blend of old and new, historical and contemporary.
Where the couple are looking for a contemporary or traditional celebration, Barberstown Castle can cater for all requirements and offer bespoke solutions to allow couples to create their perfect wedding day. There are a number of churches in the local area for couples planning a traditional ceremony. Barberstown Castle can also cater for civil ceremonies, and has a number of stunning locations on site for you to choose from.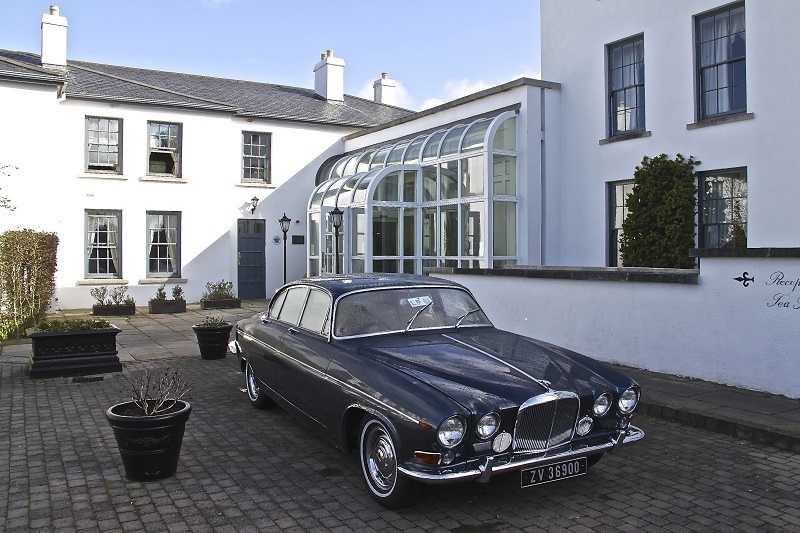 The Conservatory
If you're looking to have your civil ceremony or blessing on site, then the conservatory is the perfect romantic and atmospheric setting, with the castle and beautifully manicured grounds serving as your backdrop. Once again, the room is a beautiful combination of old and new, with large glass windows and ceilings, allowing the room to fill with natural light, as well as period style furniture and chandeliers and a large stone fireplace at one end of the room. For added romantic ambience, in the winter you can exchange your vows in front of a crackling fire.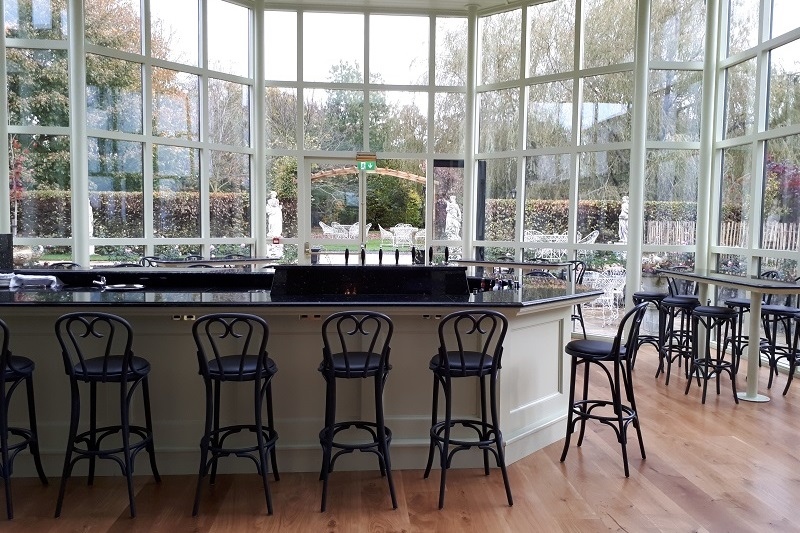 The Grounds
Barberstown Castle is set on 20 acres of gardens and grounds, offering a stunning backdrop for your wedding photographs. For lovers of the great outdoors, you can even organise to have your ceremony outdoors in the beautiful landscaped gardens or private courtyard.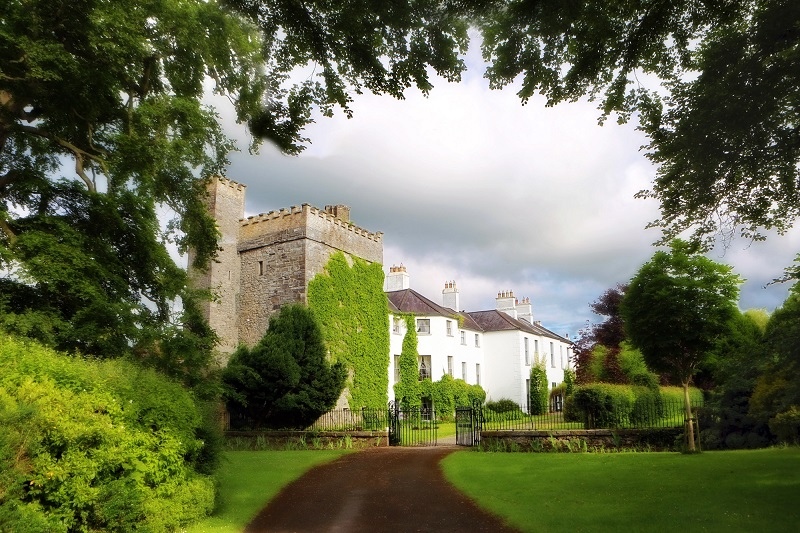 Banquet Hall
You and your guests can dine like Kings and Queens in Barberstown's magnificent banquet hall. Large windows and high ceilings mean the room is flooded with natural light, once the sun goes down, glowing log fires fill the room with warmth, and candles flicker in elegant holders around the room.
Each table is adorned with beautiful floral arrangements, and personalised printed menus. The team at Barberstown Castle will work with you to create your perfect menu.
Looking to inject a little additional historical interest to your big day? Borrow Barberstown's cake stand, which comes with either a traditional knife or historical Barberstown Castle sword!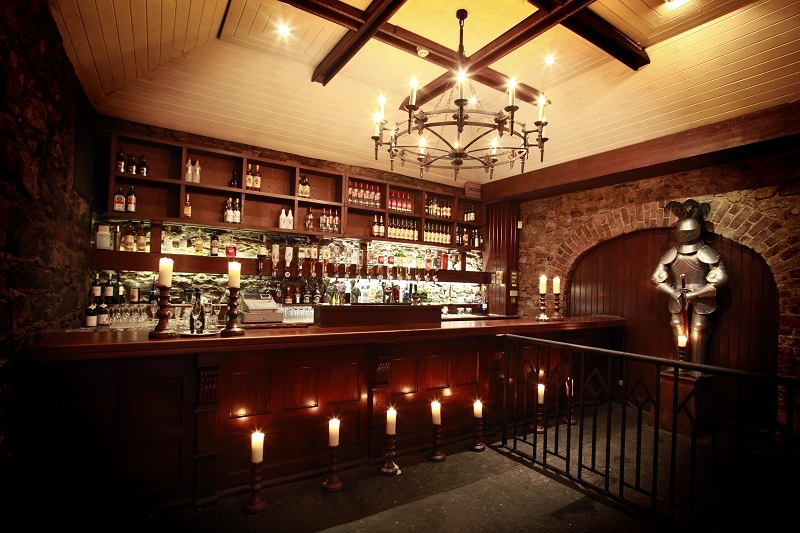 Overnight
Barberstown Castle can cater from any number from 50 to 250 guests for both civil ceremonies and for wedding receptions. The castle has a one wedding only policy meaning that you will not have to share your big day with another couple.
For larger weddings, the castle accommodation can also be booked in its entirety, with 50 bedrooms available for you and your guests, including the stunning bridal suites. Many of the rooms have magnificent four poster beds allowing your guests to enjoy a princely night's sleep.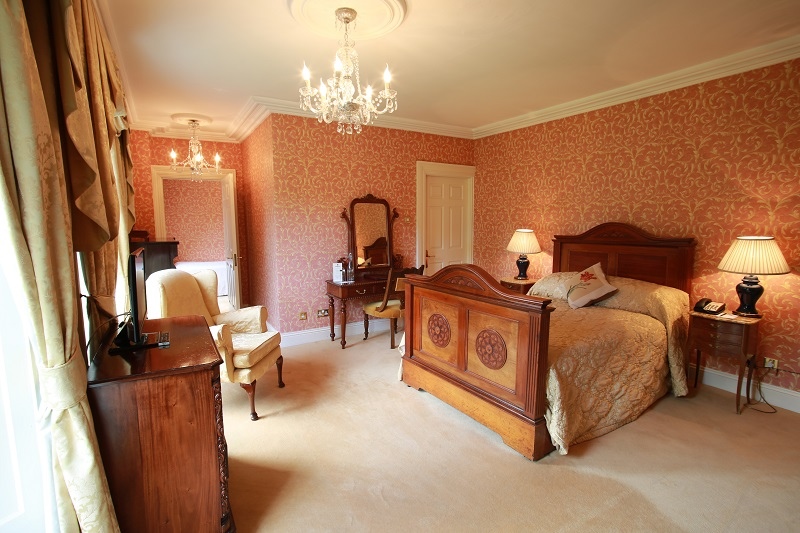 The Next Day
The following morning all overnight guests can enjoy a champagne breakfast before either waving goodbye to the castle or continuing on the celebrations. A second night can be booked for you and for all guests.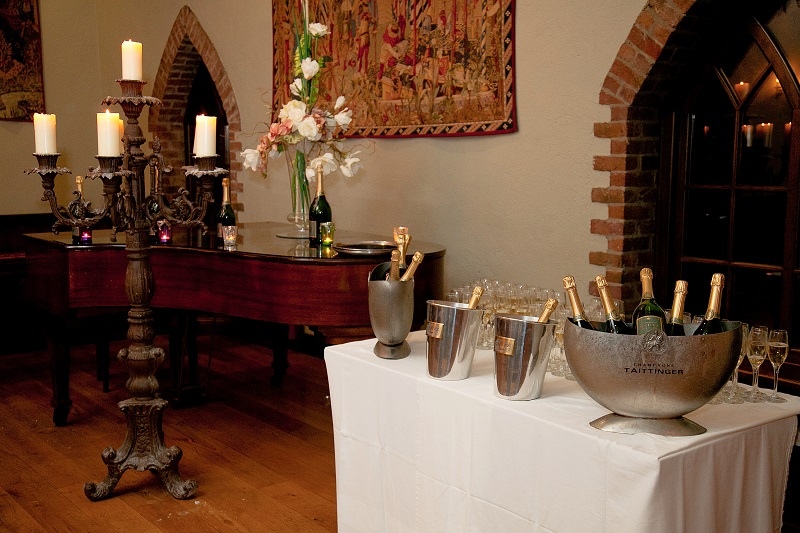 Barberstown Castle could just be you're the perfect wedding venue. Just 30 minutes outside of Dublin, but a world away from the hustle and bustle of the city. An experienced team is on hand from start to finish to make sure every element of your day goes smoothly. Contact the team now to find out to start bringing your dream big day to life at weddings@barberstowncastle.ie
You might also enjoy:
7 Chic, Boutique Venues for your Intimate Wedding