Some say that trees can reduce stress and improve our mood, so where better to indulge in a spa day than up among the trees themselves. The new Treetop Spa at The Old Inn in Crawfordsburn, just under a 20 minute drive from Belfast, is the ideal place to relax and recharge.
Perched just above Crawfordsburn county park, The Treetop Spa boasts unrivalled forest views creating an unmatched atomsphere of pure peace and serenity.
Begin your rural retreat by soaking your stress away in the outdoor pool and hot tub. Regardless of the weather, the heated pool will be the perfect temprature to bathe in for as long as your heart desires. Once you're ready, you can continue your journey to serenity with their unique shower experience. This experience is designed to awaken your senses with sounds and aromas that will transport you to a tropical rainforest.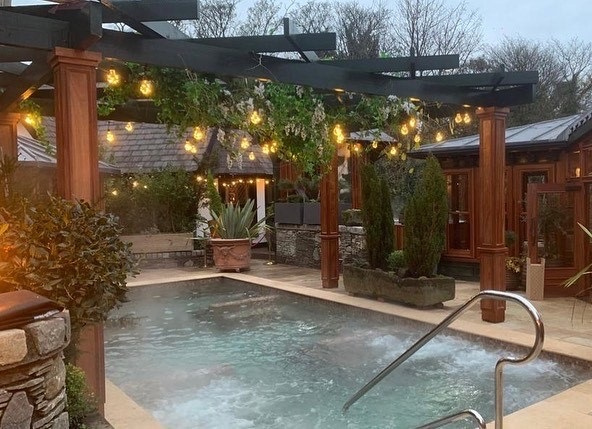 To help your body reach total relaxation, step inside The Treetop Spa's heated cabin sauna. Sit down, relax and close your eyes as you indulge in the rustic atmosphere and detoxify your mind and body. To further your experience, indulge in their essence infused steam cabin too.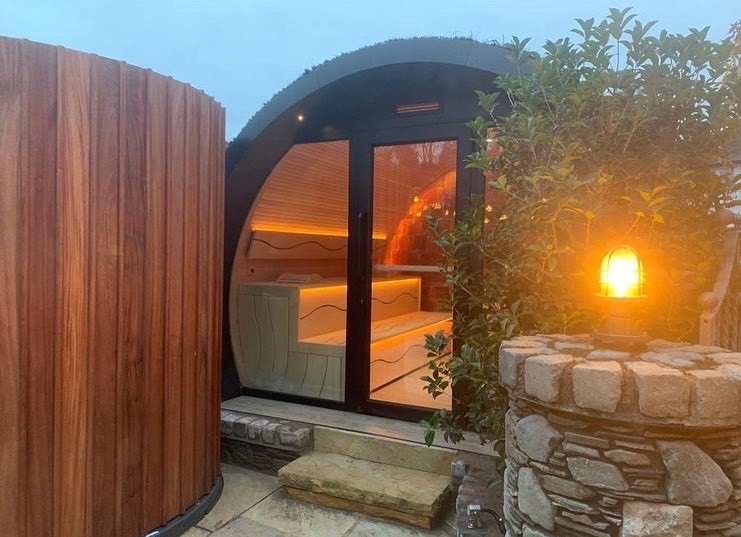 Indoors the heated marble lounge chairs in the conservatory provide the perfect place to unwind, as classical music plays in the background. In the covered cabana, cosy up on the heated waterbeds until you are ready to stroll back to the comfort of your room and get ready for the rest of your evening at The Old Inn. In addition to their beautiful Treetop Spa, The Old Inn is near castles, beaches, forest parks, a Royal Palace and the world's top links golf course. This historic inn dates back to 1614 and is labelled as one of the region's most historic hotels due in part to its link with author and 20th Century Literary icon C.S Lewis. A new chapter in an iconic age-old story, you'll find The Old Inn is a place where classic Victorian design meets elegant authentic luxury, embodying a playful blend of the old and new, the local with the worldly.
If you would like to experience the Tree Top Spa for yourself, click here to book your stay at The Old Inn or call them directly at +44 (0)28 8185 3255.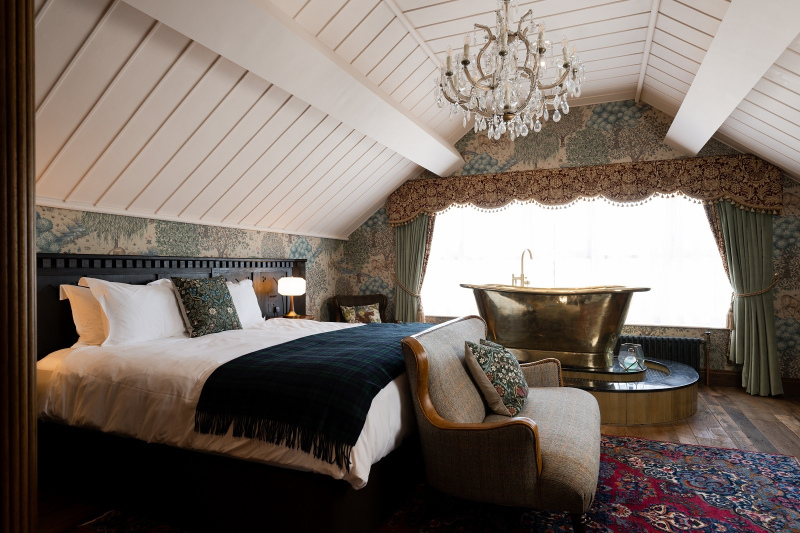 You may also like: