Things to See and Do in Ireland's Capital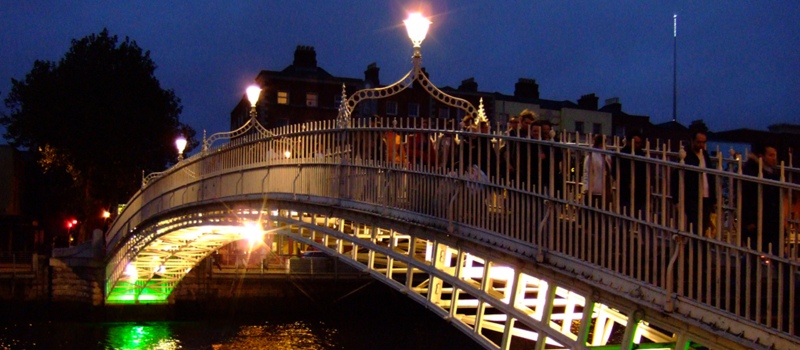 Dublin's Bubblin! Dublin is one of Europe's finest capitals, stretching all the way from the Hills of Howth to the Heritage town of Dalkey. Dublin City is built on the River Liffey, incorporating Ireland's largest port as it enters the Irish Sea. Rich in eighteenth-century architecture, Dublin boasts splendid Georgian Mansions along with many noted public buildings such as Leinster House - home to Irish Government and Collins Barracks - the National Museum.
Lose yourself within the calming medieval walls of Christchurch Cathedral or get lost in the hustle & bustle of Dublin's finest shopping streets. Find yourself in one of the many relaxing public parks or squares around the city or be found tapping your toes to a 'Seisiùn' in one of the city's many charming, traditional pubs.
Dublin blends the old and the new seamlessly. One of the contenders for Dublin's Oldest Pub - The Brazen Head, was established in 1198, and in contrast to this, the city's latest noted landmark, the Spire was erected in 2003. Come to this great city and get a sense of how the have Dubliners lived throughout the centuries.
8 Top Places of Interest in Dublin
1. A great way to see the city and get your bearings is to take the Dublin Bus City Tour. This is a Hop-On Hop-Off tour so you can visit some of the 20 landmarks en route.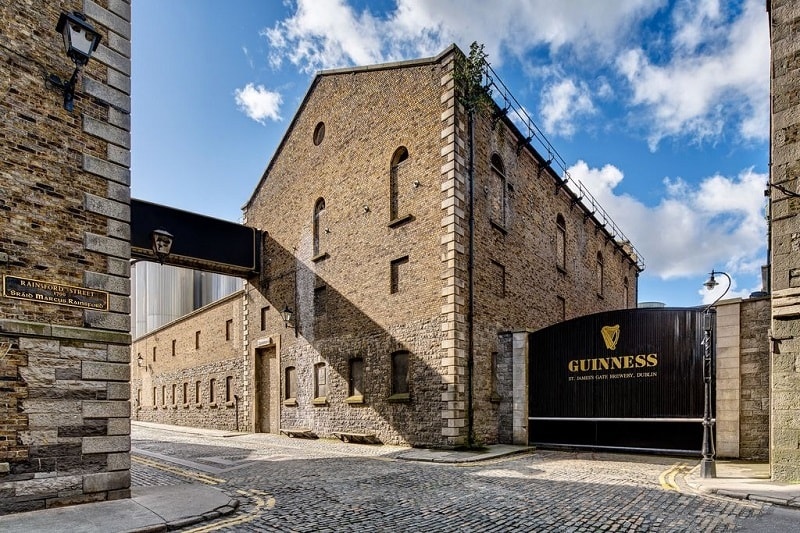 2. The Guinness Storehouse is a must for any visitor to Dublin. Learn all about what goes into the black stuff and about Arthur Guinness himself. This visit concludes in the Gravity Bar at the top of the storehouse giving you wonderful views of the skyline of Dublin whilst you enjoy your complimentary Guinness.

3. For a more sober outing, Christ Church Cathedral founded c.1030 is well worth a visit. The Cathedral and Treasures of Christ Church exhibition reflect 1,000 years of history, architecture and worship. Try and take in a Choral Service whilst you are there to get a true feeling for the place.
4. A trip to Dublin wouldn't be complete without a visit to one of its many theatres. The Irish National Theatre, The Abbey, has played an important part in the development of modern drama. Over the years the plays of JM Synge, Sean O'Casey and WB Yeats have made it world-famous.
5. The award-winning Dublinia and Viking World exhibitions allow the visitor to experience the turbulent history of early Dublin. Using audiovisual, graphics and interactivity, the lifestyles of Vikings and medieval Dubliners are brought to life to provide a fascinating glimpse of the past.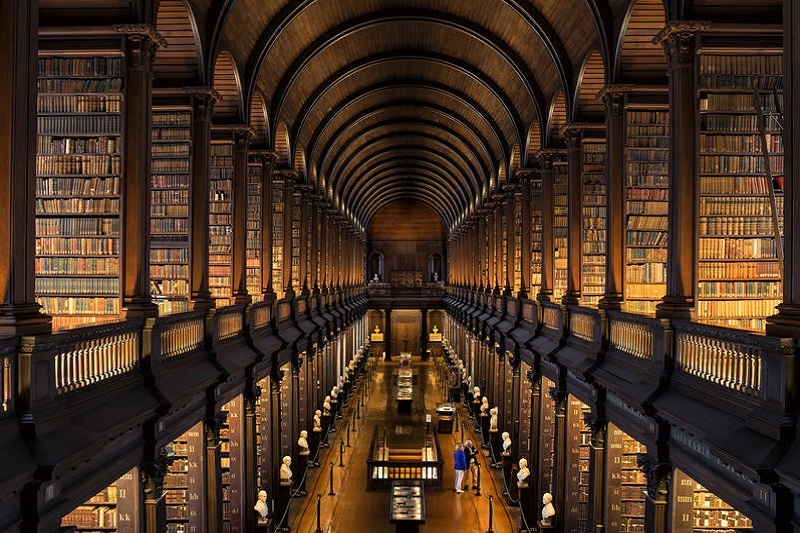 6. Trinity College, the oldest and most prestigious university in Ireland is famous for its graduates such as Wilde and Beckett and home to the world-famous Book of Kells a wonderful illuminated manuscript of the gospels and the Long Room, the largest single-chamber library in the world containing 200,000 of the library's oldest books.
7. For the music lover, a visit to the National Concert Hall is a must. Both evening concerts and lunchtime concerts take place here. See the best of Irish and international musicians perform here. There are programmes to suit all tastes, Classical, Jazz, Opera, Ballet, World, Traditional, Latin and Musicals together with an extensive range of workshops and talks.
8. Bring out the inner artist in you and savour almost 2,000 artworks ranging from the Impressionist masterpieces of Manet, Monet, Renoir and Degas to works by leading national and international contemporary artists at the Hugh Lane Gallery. This Gallery houses one of Ireland's foremost collections of modern & contemporary art alongside regular lectures, concerts, tours and art workshops.


Where to Eat and Stay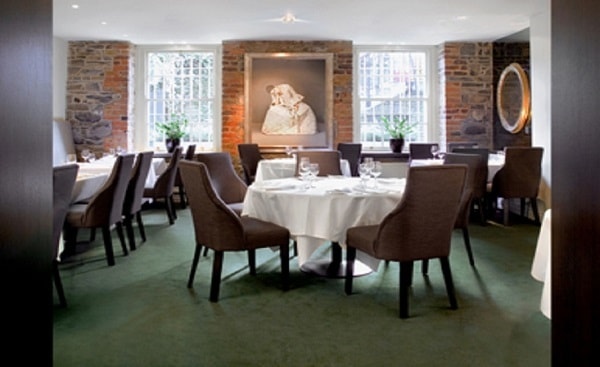 Situated in Dublin city centre on the north side of Parnell Square. As a former home of John Jameson, it retains some original features and has been carefully renovated to create a sumptuous and stylish award-winning Michelin star restaurant.
Email: info@chapteronerestaurant.com
Telephone: +353 (0)1 873 2266
In the heart of Georgian Dublin, this modern contemporary Restaurant has built itself a reputation for innovative Irish/French style using the best of Irish produce. Michelin Starred Restaurant.
Email: enquiries@lecrivain.com
Telephone: +353 (0)1 661 01919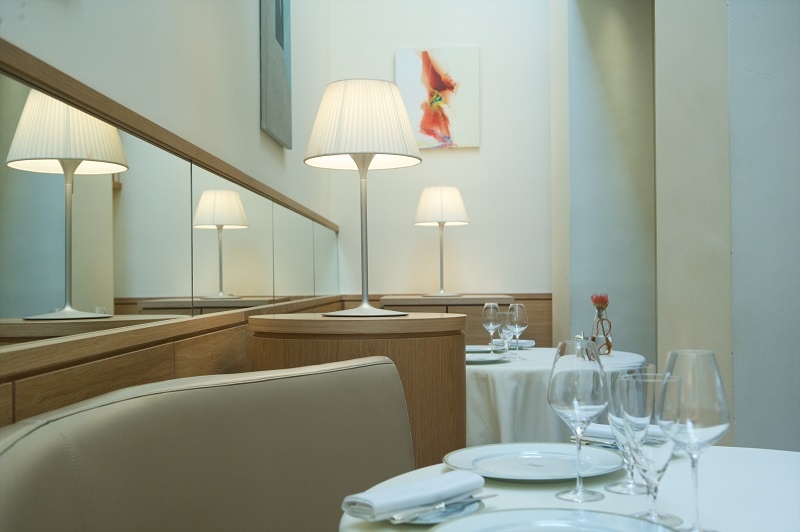 This bright elegant Restaurant serves modern classic cuisine. Housing an impressive collection of Irish Art, Restaurant Patrick Guilbaud maintains the same very high standards it has for the past 25 years with two Michelin Stars.
Email: info@restaurantpatrickguilbaud.ie
Telephone: +353 (0) 1 6764 192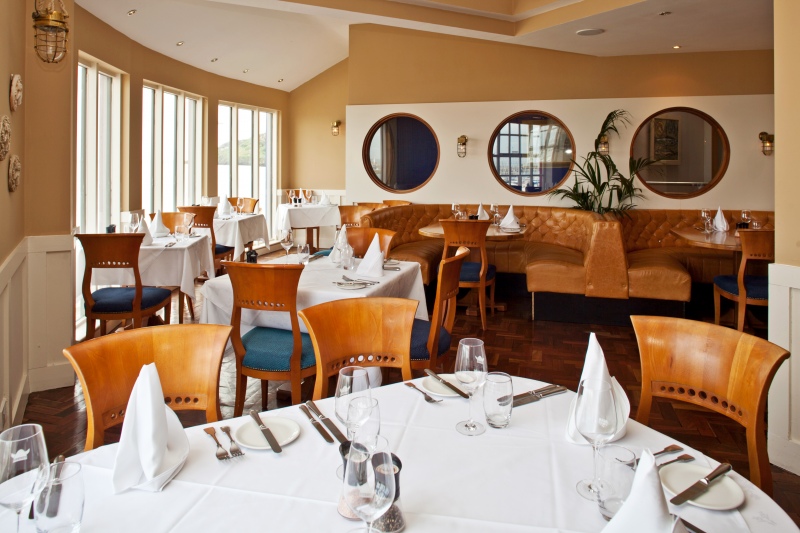 In the picturesque seaside village of Howth, Co. Dublin, the King Sitric has earned an international reputation for fresh seafood in their former Harbour Master's House. Wake up to a view of the Irish Sea in one of their eight bedrooms, each named after a different lighthouse.
Email: reservations@kingsitric.ie
Telephone: +353 (0) 1 832 5235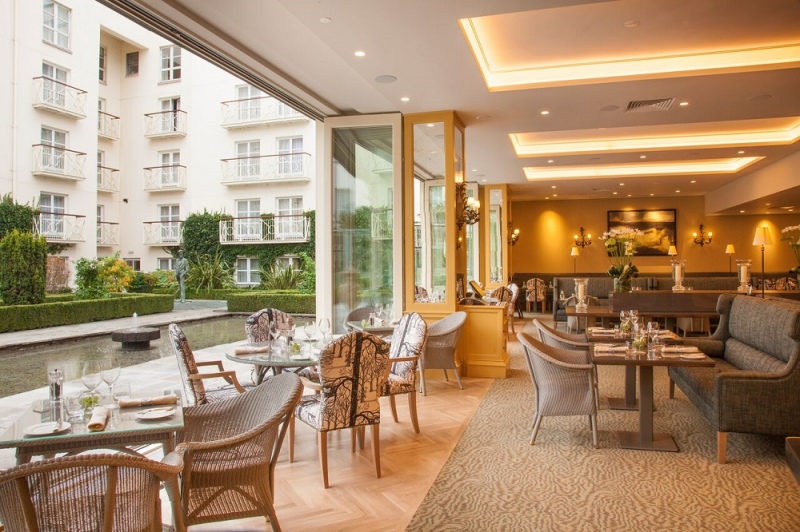 Dublin's most stylish 5-star hotel is situated opposite Government Buildings in the city centre. Combining the old and the new, the Merrion is created from four Georgian townhouses and a contemporary Garden Wing. Getaway from it all to their Tethra Spa which includes an 18m pool. Dine at the adjoining Restaurant Patrick Guilbaud or the Cellar Bar set in the original wine vaults.
Email: info@merrionhotel.com
Telephone: +353 (0) 1 603 0600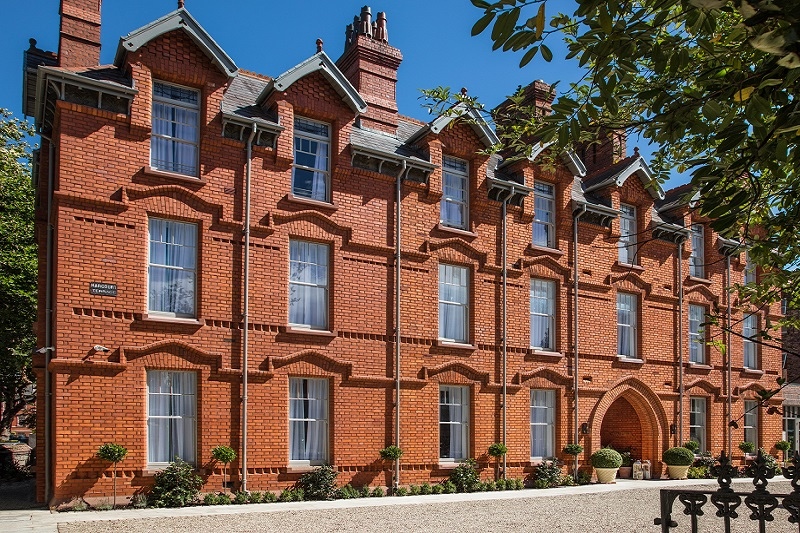 A chic, boutique hotel just 5 minutes from the main attractions, restaurants and shopping district in Dublin. The Wilder evokes a real sense of history with its stunning red brick facade, perfectly combining its rich heritage with modern elegance and comforts.
Email: stay@thewilder.ie Telephone: +353 1 9696598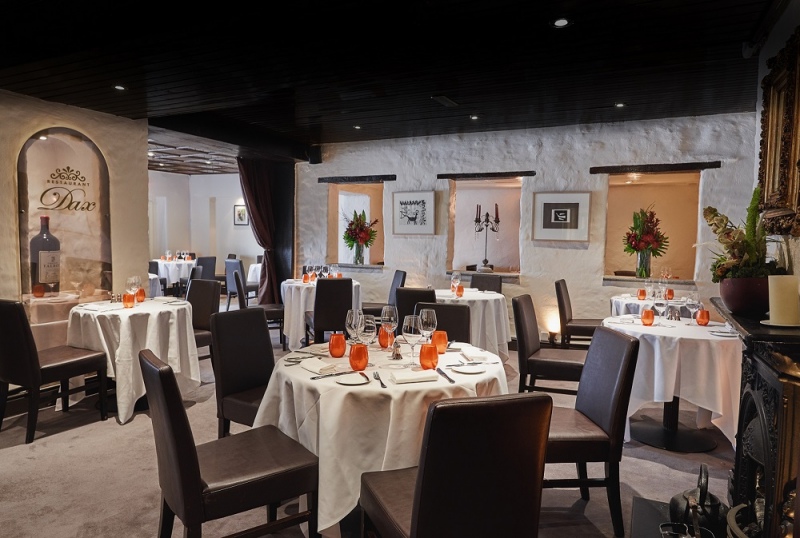 Open since 2004, Dax Restaurant in the heart of Georgian Dublin offers unrivalled levels of elegant dining and fine French cuisine. Head Chef Graham Neville with his modern irish cuisine uses the very finest local produce delivering an experience of taste and culture that is renowned throughout the Irish Capital.
Email: olivier@dax.ie Telephone: +353 (0) 1 676 1494