8 Delicious Cocktails that are sure to impress for your next date night
Raspberry and White Chocolate Martini from Bishops Gate Hotel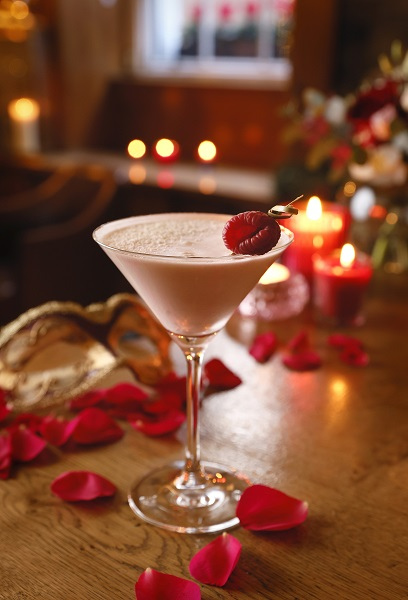 Ingredients:
15ml Smirnoff Vodka
15ml Chambord
10ml white créme de cacoa
25ml pouring cream
1 white chocolate button
1 raspberry
Method:
Chill a small martini glass
Add all the liquid ingredients to a shaker and shake until the tin is frosted
Strain ingredients into the cocktail glass
Garnish by grating the chocolate button over the top and adding a raspberry
Love Potion from Cahernane House Hotel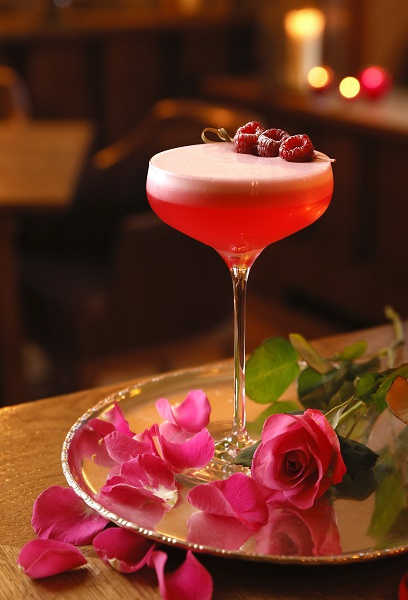 Ingredients:
60 ml Muckross Wild Gin
20ml Cointreau
35ml Lemon Juice
35ml Raspberry Syrup
5 drops of Sea Foam or 20ml of egg white
Method:
Shake well in cocktail shaker full of ice and strain into a margarita glass
Garnish with 3 raspberries on a skewer with a white straw
Charlie Chaplin Cocktail from Glenlo Abbey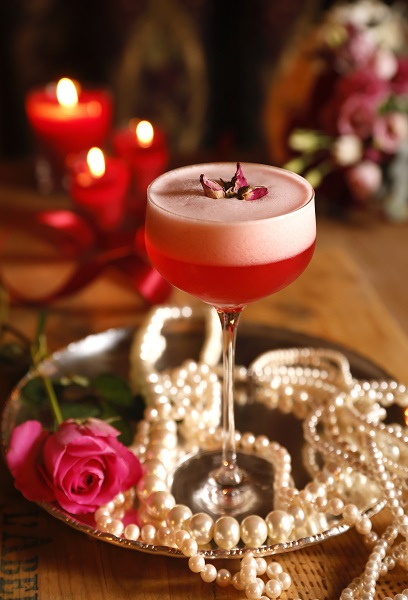 Ingredients:
35ml Sloe Gin
35ml Apricot Brandy
10 Sugar Syrup
Fresh Squeeze of Lime
Adding egg white is optional- to pay homage to the old school method of egg white
Method:
Add all ingredients, hake well and strain into a coupe glass
Sweet and Sour Love Cocktail from Hayfield Manor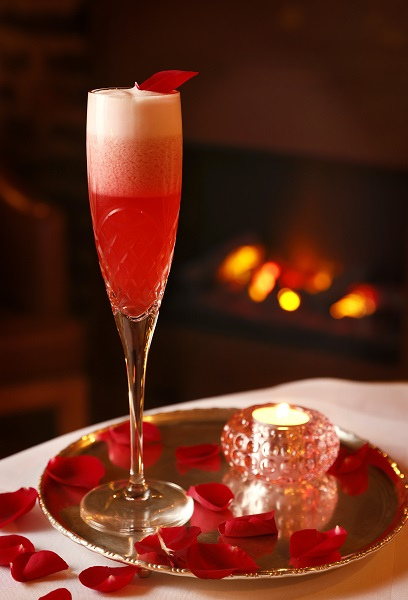 Ingredients:
50 ml Tequila
30 ml Chambord
Freshly squeezed lime
Raspberry Puree
Egg White
Method:
All shaken.
Served straight up.
Edible Rose flower for garnish.
Shimer rose powder to sprinkle on top for a glow.
Cupidini Cocktail from Ice House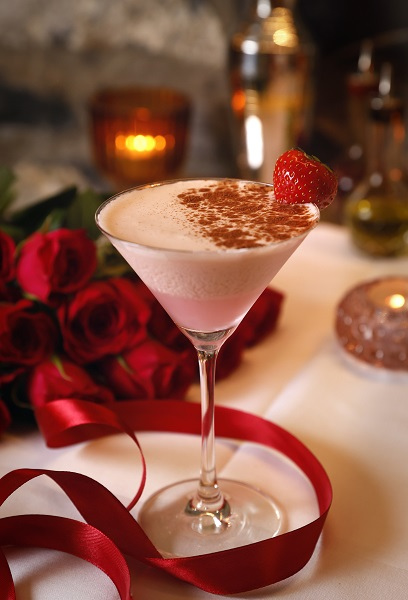 Ingredients:
35,5 ml Straw Boys Vodka
20 ml Creme de Cacao
10 ml Lemongrass Syrup
10 ml Raspberry Coulis
35 ml Hibiscus and Red Chilly Tea
30 ml Fresh Cream
3 droops of Cranberry Bitters
Method:
Shaken with ice
Fine strain to Martini Glass
Garnish with Chocolate Heart, Chocolate Powder and Half Strawberry
Marry Me Cocktail from No.1 Pery Square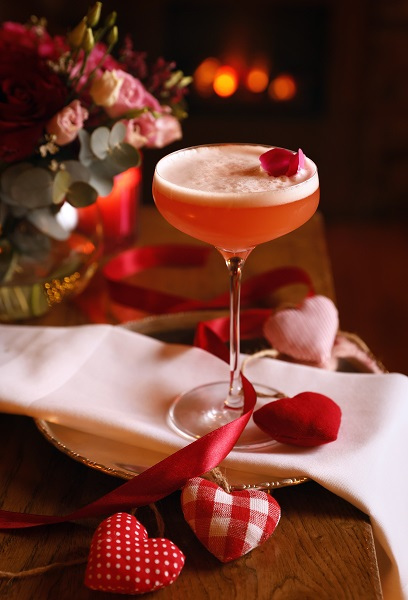 Ingredients
50ml Dingle Vodka
3 large Irish Strawberries
5ml simple sugar syrup
5ml egg white
5ml Prosecco
Method:
Mulch the strawberries with the simple sugar syrup in a cocktail shaker, add the Dingle Vodka, egg white and ice. Shake well.
Pour it in a cocktail glass and top it up with Prosecco.
Garnish with edible pink flowers or fresh strawberry.
Passion at the Park from Park Hotel Kenmare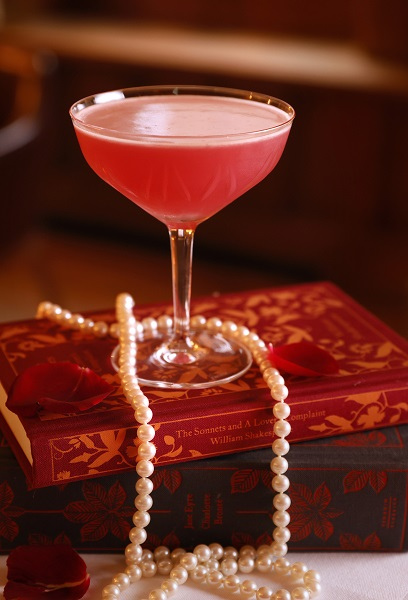 Ingredients:
35mm Abslout vanilla vodka
25mm Peach schnapps
Juice of half a lime
50mm Cranberry juice
5mm Grenadine
Method:
Shake in ice
Serve in coup glass
Love Garden from Ballymaloe House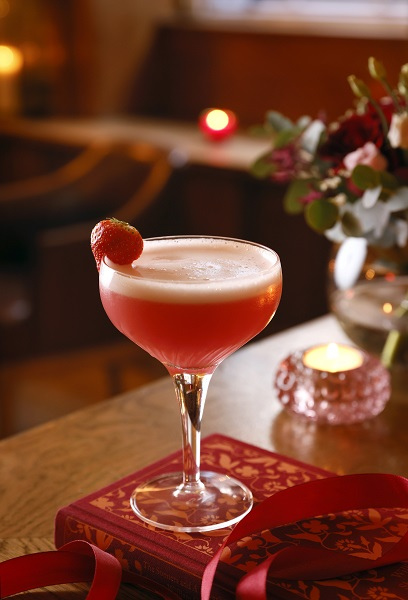 Ingredients:
Ballymaloe Gin (Any good Irish artisan gin would work)
Strawberry Kefir
Campari
Cointreau
Egg White
Lemon Juice