Carrig Country House & Restaurant is nestled on the shores of the stunning Caragh Lake, just outside Killorglin, Co. Kerry and has long been associated with excellent food, relaxation and wonderful hospitality. Now in addition to these proud attributes, Carrig can add in "Adventure & Adrenalin" guaranteed.
Carrig House is set in the heart of Kerry's Reeks District and this summer the call-out is to take the "Big 5" Challenge, which is feted as Irelands Ultimate Bucket List Adventure. It's a fun challenge that you can take at your own pace and take on the challenges you would most enjoy. Working with partners in the Reeks District Carrig House will ensure that for each challenge participants are matched with the best service provider.
1.Hike to the summit of Carrauntoohill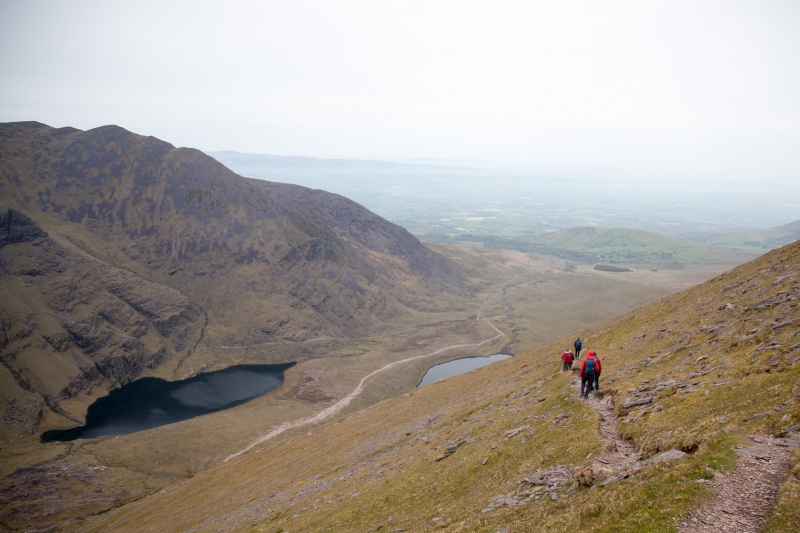 Climb 1039m up Irelands highest mountain, this stunning peak presents several routes to choose from on your challenge. An expert-guided hike can be facilitated with Kerry Climbing or The Reeks Guiding Company, who will guide you throughout the hike, as you scramble your way to the summit, on your way to what is one of the most iconic views in Kerry stretching for miles over the county.
2.Paddle the length of Caragh Lake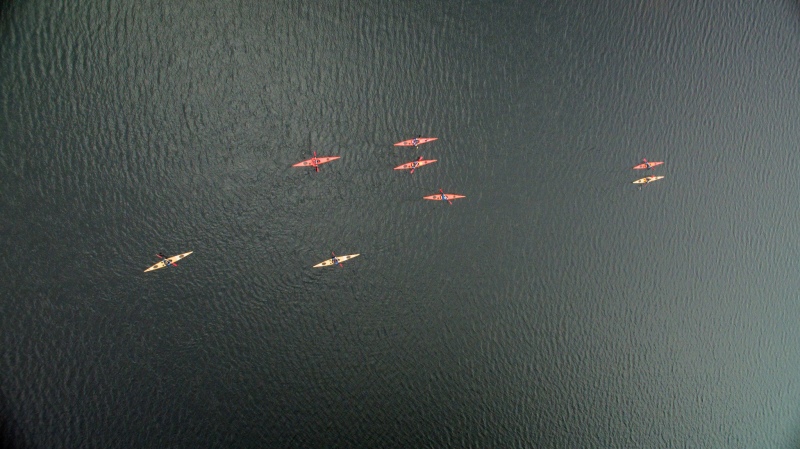 We may be biased but this challenge is particularly close to our heart, as Caragh Lake is almost an extension of Carrig and will frame every view you will enjoy during your stay. Carved by mighty Ice Age glaciers, Caragh Lake presents a calm front, but she can test even seasoned kayakers when the wind whips up. Killarney H20 Sports will guide you through this challenge and their passion for water sports is guaranteed to spur you on.
3.Cycle the Ring of the Reeks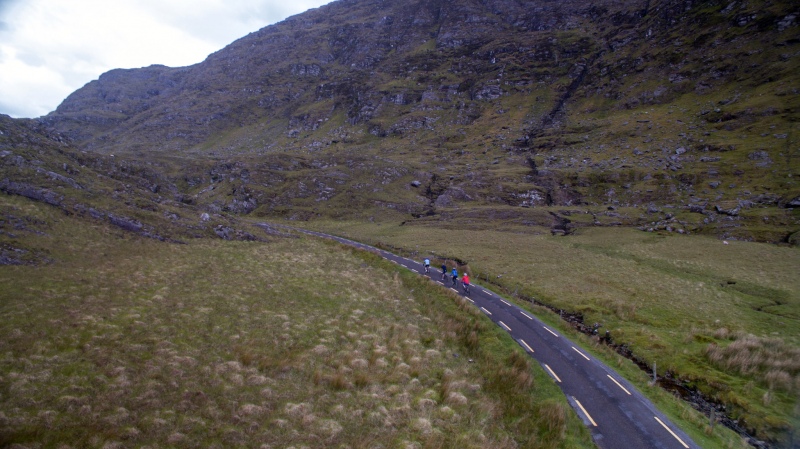 Get ready to pedal 90km around Ireland's highest mountain passes. The Ring of the Reeks features three incredible climbs, Ballaghbeama Gap, Moll's Gap and The Gap of Dunloe. As you cycle under the shadow of Irelands highest peaks, this challenge will not disappoint for adventure and adrenalin. You can hire your bikes directly from Carrig or for those who will bring their own bike we have ample secure parking and storage to accommodate all.
4.Surf Inch Beach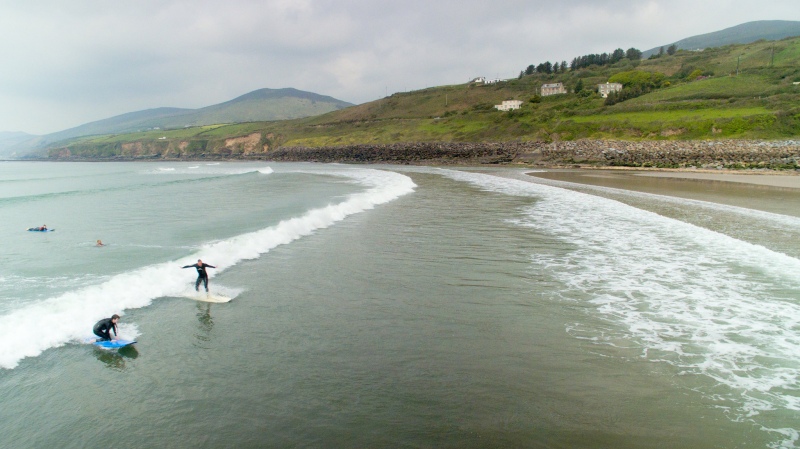 Inch Beach is one of Kerry's most renowned beaches, as you arrive it seems to sweep around the full coast of Kerry, and with a wildness like no other, it has become one of the most favourite spots to surf. Under the expert guidance of Kingdom Waves, you will discover that surfing is a sport for all to enjoy and before you know it another thrilling challenge will be ticked off your list, once you stay upright on your board!
5.Night SUP (stand up paddleboard) Lough Cloon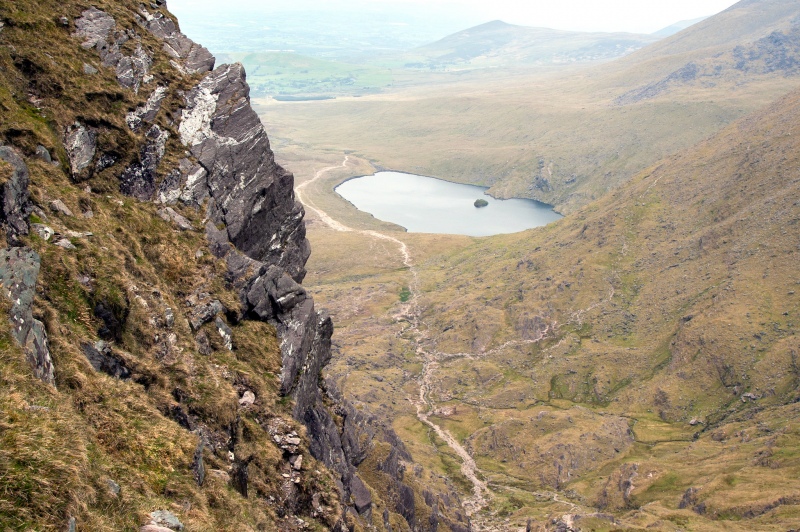 This is most definitely a bucket list challenge, as you paddleboard in a mountain lake in a gold tier dark sky reserve. Lough Cloon, near the Ballaghisheen Pass, is on the edge of the Kerry International Dark Sky Reserve. This is one of only three Gold Tier reserves on the planet and the only one in the Northern Hemisphere. The team in Cappanalea will expertly guide you in this challenge.
To take on the challenge you can choose to go at your own pace by spacing out the activities over 12 months or others have chosen to bag the Big 5 in five days. A Big 5 passport, certificate and your name added to the Wall of Fame await those who complete it along with the opportunity to raise money for a chosen charity, such as the RNLI and Kerry Mountain Rescue Team or for a charity of your choice.
It's a great challenge to enjoy with family or friends or take it on as an office trip to Kerry. We welcome corporate groups who enjoy a "tech down" experience, where you can reconnect as a team in one of Kerry's most stunning locations. Plus, each evening you will return to Carrig for a stunning meal in our award-winning Lakeside Restaurant and relax and unwind as you plan your next challenge here at Carrig!
For more information visit the Carrig House website
Call 066-9769100 or email info@carrighouse.com
images provided by reeksdistrict.com