With everyone here at Ireland's Blue Book looking forward to the summer months, we've created a list of our 5 favourite things to do in County Kerry, along with a list of Blue Book Houses close by, so that you can join us in daydreaming about the perfect summer getaway, and maybe even start planning!
Killarney National Park
Killarney National Park is located south and west of the town of Killarney in Co. Kerry, and was the first national park in Ireland. The park's 26,000 acre range emcompasses the Mcgillycuddy Reeks and Mountain Range, home to Ireland's highest mountain - Carrauntoohil. At the foot of the mountains, which rise over 1000 metres, are the world-famous lakes of Killarney. Muckross House and Gardens is now the focal point for many visitors, presented as a 19th century mansion and featuring all furnishings and artifacts of the period. There are a range of activities available to suit all the family at Killarney National Park, including walks and hikes of all grading levels and numerous historical buildings to be explored.
Drive the Ring of Kerry
Jump in the driver's seat (or not) and drive and explore the picturesque loop in the heart of Kerry, experiencing Ireland at its wildest! The Ring of Kerry will bring you around some of the most breathtaking scenery Ireland has to offer. such as the infamous 'Molls Gap', picturesque towns including Sneem,Kenmare and Waterville, and the The Skellig Ring, which should not be missed!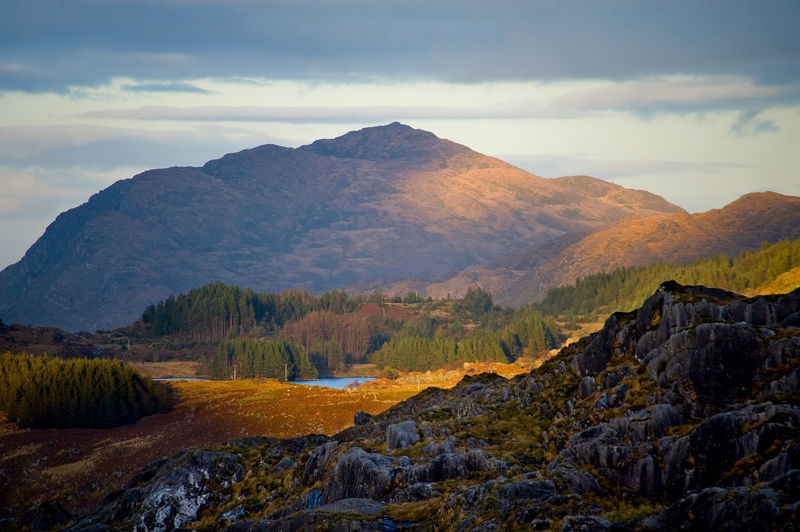 Explore the Skelligs by boat
Take to the ocean on a boat trip across to Skellig Michael. Boat tours depart daily during the summer months from The Skellig Experience Visitor Centre on Valentia Island.
The Skellig Rocks, Skellig Michael (also known as Great Skellig) and Little Skellig are towering sea crags rising from the Atlantic Ocean. Skellig Michael is a protected UNESCO world heritage site and was a filming location for Episode VII 'The Force Awakens' and Episode VIII 'The Last Jedi' of the most recent Star Wars trilogy. Star Wars production designer Rick Carter stated in an interview that they were looking for somewhere 'completely from another time and place', which sums up the atmosphere of Skellig Michael perfectly.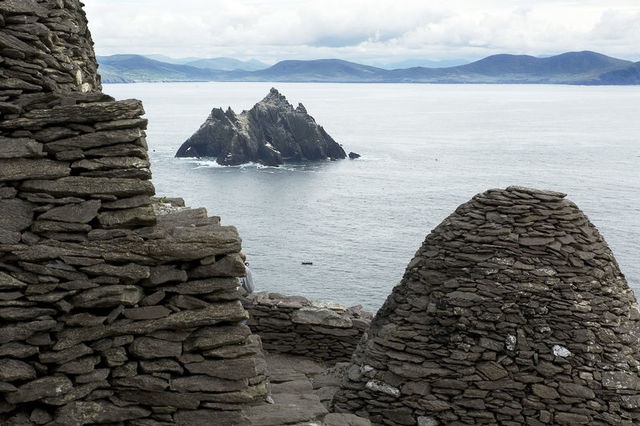 Star-gaze at Kerry's Dark Sky Reserve
Looking skyward, be captivated by Kerry's Dark Sky Reserve. On a clear night, the sky in this part of Ireland is scattered with astronomical delights for all to see. Kerry's Dark Sky Reserve stretches from Kells Bay to Caherdaniel, a rare area of exceptional quality and starry nights. The only Gold Tier Dark Sky Reserve in the Northern Hemisphere, this is a must see to allow yourself to connect with the wilds of nature.
Dingle Peninsula Loop Trip
The Dingle Peninsula Loop Trip is suitable to be explored by car or bike and runs from Tralee to Slea head offering spectacular views. Once described by National Geographic as "the most beautiful place on earth", every turn leads to wild hedgerows, endless skys and cosy thatched pubs. The loop trip is about 30 miles and must be driven in clockwise direction.
Blue Book Houses in Co. Kerry:
Cahernane House Hotel is a unique combination of old Irish history and modern luxuries. Beautifully situated on its own private estate on the edge of Killarney National Park, and only a twenty-minute walk to Killarney town centre, Cahernane House Hotel exudes a sense of relaxation, kaing it the perfect place for guests to retreat from the hectic pace of life into a cocoon of calmness and serenity.
TEL: +353 64 663 1895 EMAIL: INFO@CAHERNANE.COM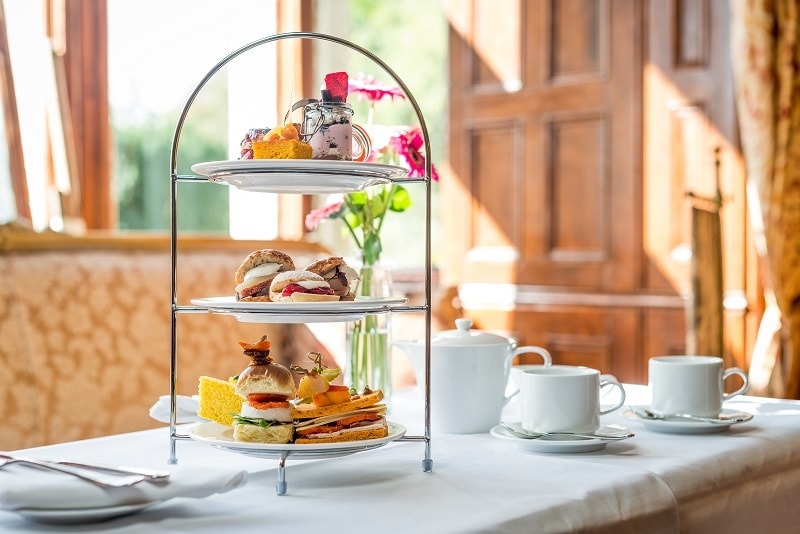 Hidden away on the shores of Caragh Lake on the Ring of Kerry lies the enchanting Carrig Country House and Restaurant, where you can escape from it all, relax and enjoy some of the most beautiful and unspoiled scenery in Ireland. Carrig House is located in the Reeks district, meaning guests can enjoy hiking, biking, boating and golf, among many other activities.
TEL: +353 66 976 9100 EMAIL: INFO@CARRIGHOUSE.COM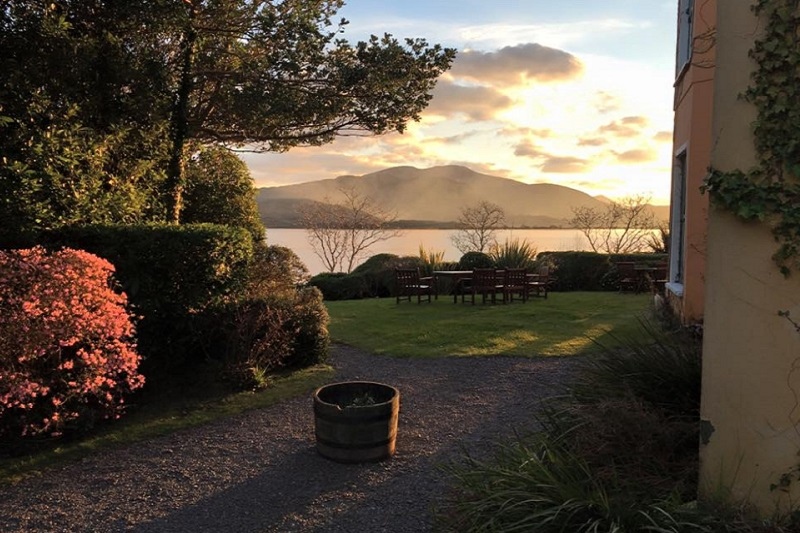 Killarney Royal, a boutique hotel located in the centre of Killarney, provides luxurious and spacious accommodation designed with your comfort in mind. Choose the accommodation option that best meets your needs, from Royal Rooms which are average size, to classic, spacious Deluxe Rooms, to luxuriously appointed Junior Suites with elegant surroundings.
TEL: +353 (0)64 6631853 EMAIL: RECEPTION@KILLARNEYROYAL.IE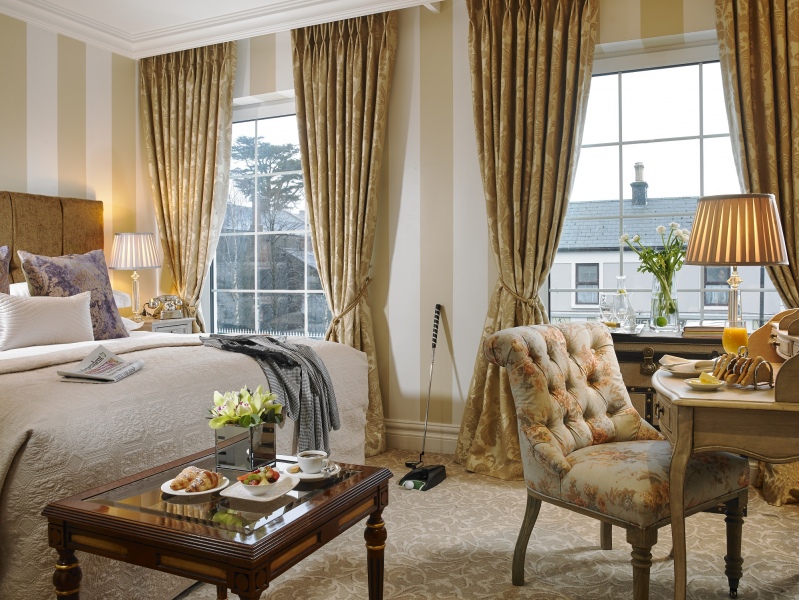 Set in a heavenly location overlooking Kenmare Bay, the Park Hotel is in the heart of Ireland's most scenic countryside. All accommodations are spacious with sitting areas, antique furnishings and original art while Deluxe and Suites enjoy a full sea view or private veranda. The Park is also home to the deluxe destination Spa SÁMAS.
TEL: +353 64-6641200 EMAIL: INFO@PARKKENMARE.COM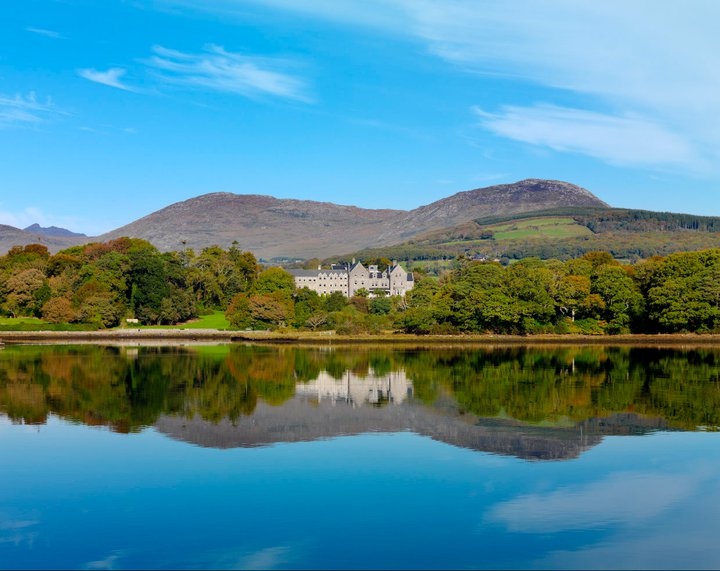 The Hideaway at Dromquinna Manor
The Hideaway is the ultimate in luxury camping. A uxurious en-suite bedroom in its own private grounds on an estate like no other, it's hard to call it camping at all! The view from your veranda is simply breathtakingly gorgeous. The blue waters of the Atlantic Gulf Stream lap the shoreline beneath as you sit in your Adirondack chair where the only, occasional interruption is a graceful flyby by your resident neighbour, the heron.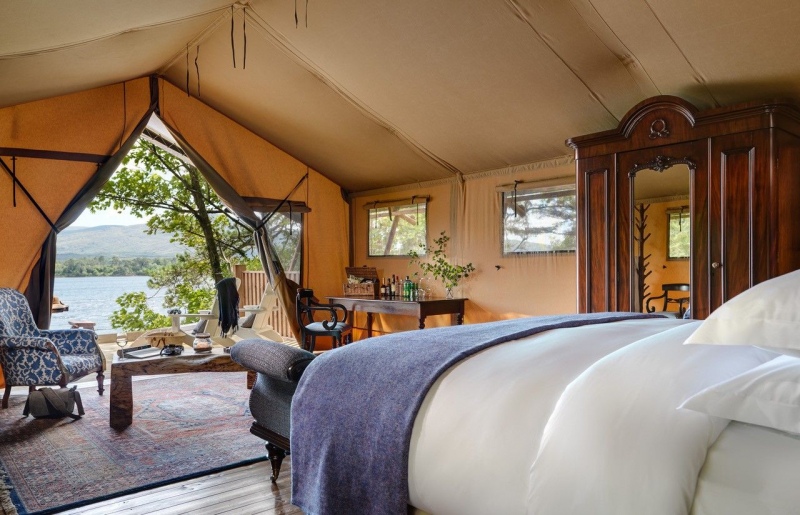 TEL: +353 (0) 64 66 42 888 EMAIL: ADMIN@DROMQUINNAMANOR.COM