Wild swimming is one of the most regenerating experiences there are. From the exhilaration of that first plunge to the tranquility of the nature around you, the air is fresh and crisp, and the ambient shrieks of swimming pools are replaced with lapping water, birdsong and the rustling of leaves in the breeze.
We've put together some of our favourite beaches and lakes for wild swimming around Ireland; let's dive right in!
1. Caragh Lake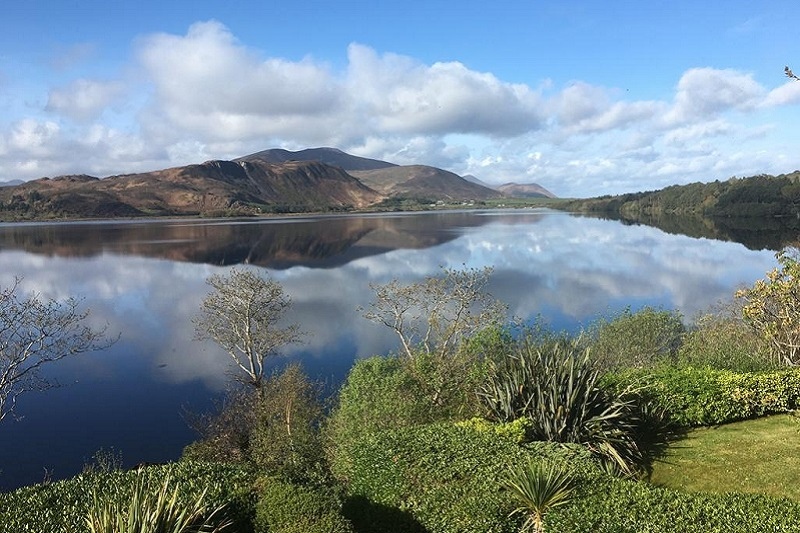 There are so many options for outdoor swimming in Kerry, including many beautiful beaches and lakes, so whether you prefer saltwater or freshwater, there's something for everyone.
Close to the quiet little town of Killorglin, Caragh Lake is 8km of clear, fresh water, surrounded by beautiful scenery and views of the Mcgillicuddy's Reeks, as well as Carrauntoohil – Ireland's tallest mountain. The lake developed in a deep valley between the mountains and hills of the area.
Carrig House in County Kerry looks out over Caragh Lake, making it the perfect spot to stay if you fancy surrounding yourself with gorgeous natural scenery and having easy access to the lake.
2. Rathmullan Beach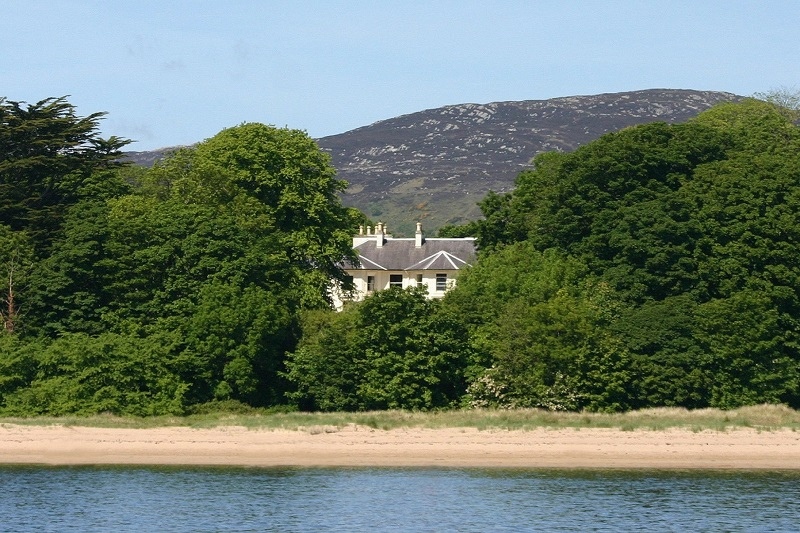 Located within Lough Swilly, Rathmullan Beach is an ideal choice for a bracing swim this summer. The beach starts at the edge of the village and stretches a few kilometres up the coast. Moving away from the village, you'll find the beach becomes increasingly secluded and peaceful.
Rathmullan is a gorgeous sandy beach, so beach shoes are not required and, early in the day, there may be nothing to disturb you except for the occasional bird.
Closer to Rathmullan village, you'll find a car park and toilets, however, if you decide to stay for a night or two in Rathmullan House, you can also access the beach directly by a short stroll across the lawn. The casual Tap Room Restaurant at Rathmullan House is also the perfect place to warm back up after your swim, with local craft beers and delicious stone-baked pizza.
Lough Lene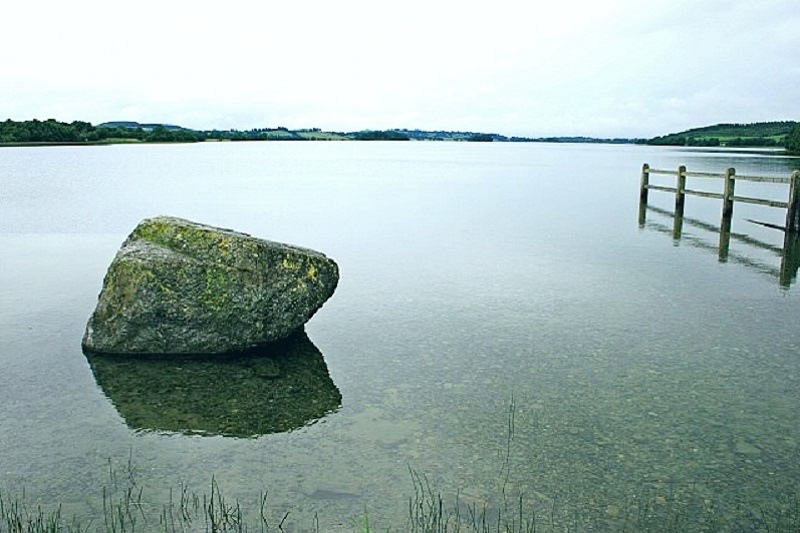 County Westmeath has some of the most beautiful freshwater lakes in the country. Lough Lene is particularly popular and well-known for water sports, swimming, and surfing due to its clean, clear waters.
The area of the lakeshore known as "The Cut" allows easy access to the water from the east side of the lake. The shallow water close to the shore is ideal for swimming or paddling, and there are plenty of grassy areas and tables outside for picnics or drying off in the sunshine.
River Barrow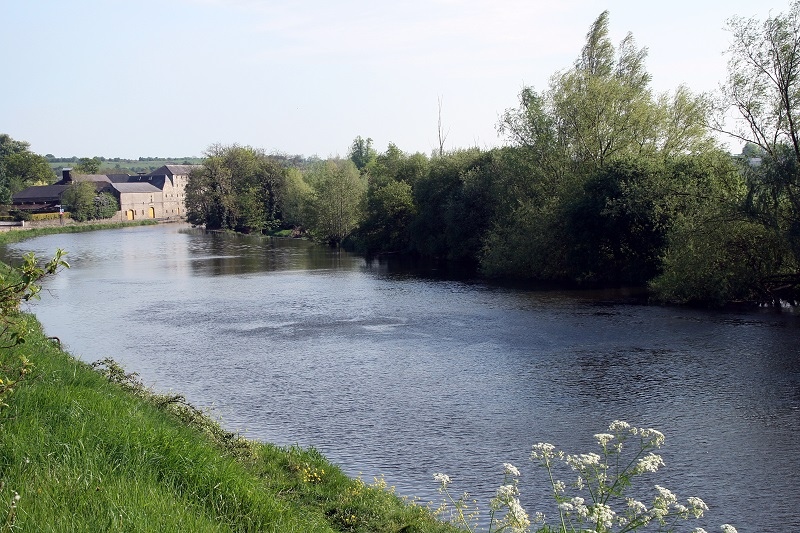 The River Barrow is one of Ireland's best-kept secrets and a popular spot for those in the know, frequented by walkers, kayakers, paddleboarders and swimmers due to its calm, gently rippling waters and beautiful verdant scenery.
There are two spots along the River Barrow that are particularly popular for swimming: Graiguenamanagh is attended by lifeguards at busy times, and has changing rooms and diving boards. 7 kilometres along the bank at St. Mullins, there is ample green space for relaxing, and stone steps that lead down into the river.
If you don't feel like swimming, there's a wonderful walking trail alongside the Barrow between St. Mullins back to Graignamanagh. Along the way, keep an eye out for herons, swans and other water birds.
Gurteen Beach and Dog's Bay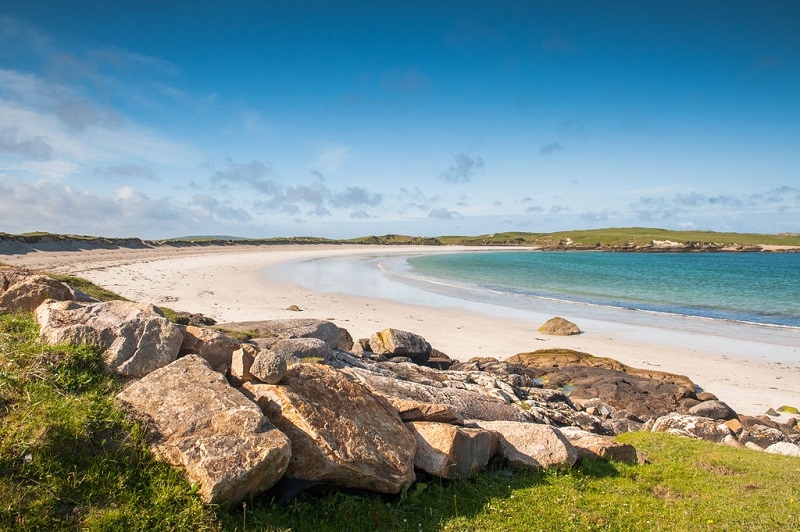 Gurteen Beach and Dog's Bay are considered some of the finest beaches on Ireland's west coast, and offer stunning ocean panoramas and views of the surrounding countryside. The beaches lie back to back, forming a tombolo which juts out into the Atlantic Ocean. The headland offers a certain amount of protection from harsher currents and winds and as such, both beaches are relatively sheltered and ideal for swimming.
Green grass meets bright, white sand meets the clear turquoise sea – what more could you ask for?!
If you're looking for a place to stay nearby, the beaches are just 20 minutes from Cashel House and 30 from Rosleague Manor. Both properties place you in an ideal location for exploring Connemara as well as the many other beautiful beaches along the Atlantic coast.
Inchydoney Beach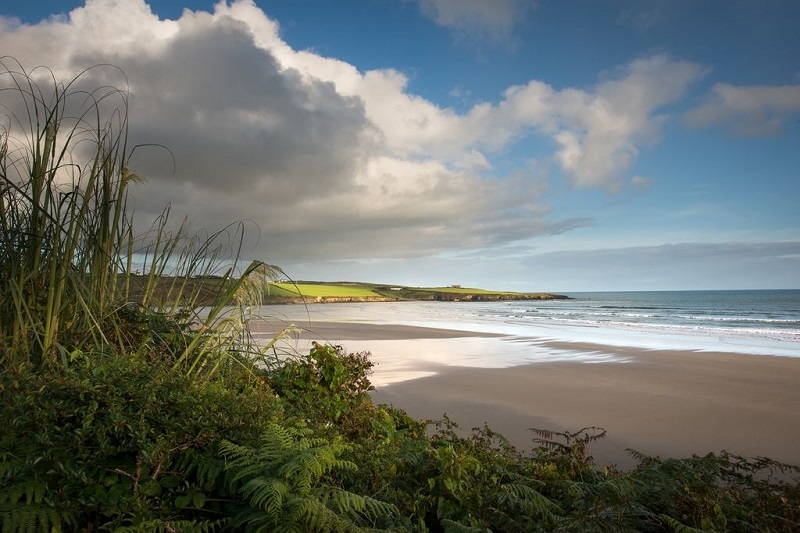 Just a few kilometres outside Clonakilty you'll find Inchydoney Beach, renowned as one of the most beautiful beaches in Ireland. In fact, it was voted Best Beach in Ireland in the Tripadvisor Traveller's Choice Awards in 2019. The beach is popular with swimmers, sunbathers and surfers, however, the size of the beach means that even on a relatively crowded summer day, there is still enough space for it to feel secluded.
Inchydoney is a Blue Flag beach and during the summer there are often lifeguards on duty. There are also toilets and a car park. Beautiful grassy hills slope down to pristine golden sand and undulating sand dunes private and additional element of seclusion for beachgoers.
If you're looking for somewhere to stay nearby, the boutique private rental property Dunowen House is only a 10-minute drive away. Formerly the home of Noel Redmond, bass guitarist with the Jimi Hendrix Experience, the house perfectly marries its rock and roll heritage with its chic elegant décor, making it a unique spot for private parties and group getaways.
A few safety tips:
It should go without saying that you should be a confident swimmer to wild swim. Aim to swim accompanied by another person or in a group, and pay attention to any warning signs, currents, changing weather conditions, weeds or rocks. Don't stay in too long if the water is very cold, and make sure to warm up properly when you get out of the water. If you are in doubt about whether a location is safe for swimming, then don't. As the Irish Water Safety say, Better Safe Than Sorry. Visit https://watersafety.ie/open-water-swimming/ for more safety tips.