A World Heritage Site is a property inscribed on the UNESCO World Heritage List because of its outstanding universal value. World Heritage sites are places that are important to and belong to everyone no matter where they live. They have a recognised universal value that goes beyond the value they hold for a particular nation. The Republic of Ireland currently has two sites on the World Heritage List, while Northern Ireland has one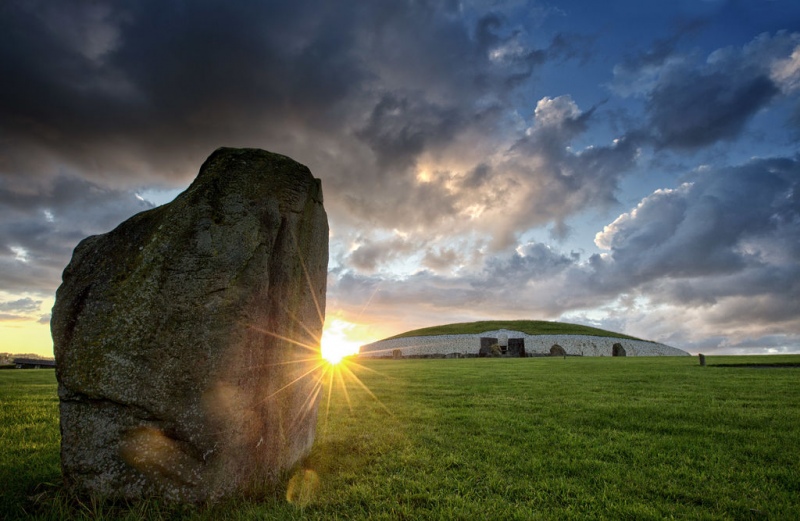 Newgrange was constructed over 5,000 years ago (about 3,200 B.C.), making it older than Stonehenge in England and the Great Pyramid of Giza in Egypt. Newgrange was built during the Neolithic or New Stone Age by a farming community that prospered on the rich lands of the Boyne Valley. Knowth and Dowth are similar mounds that together with Newgrange have been designated a UNESCO World Heritage Site.
This is Europe's largest and most important concentration of prehistoric megalithic art. The monuments there had social, economic, religious and funerary functions.
Stay Nearby:
Ireland's Blue Book country house, Tankardstown House is situated close to Newgrange. Tankardstown House is the ideal place to stay for those wishing to visit the Royal County of Meath, which boasts other famous historic sites, such as the Hill of Tara and the crosses at Kells.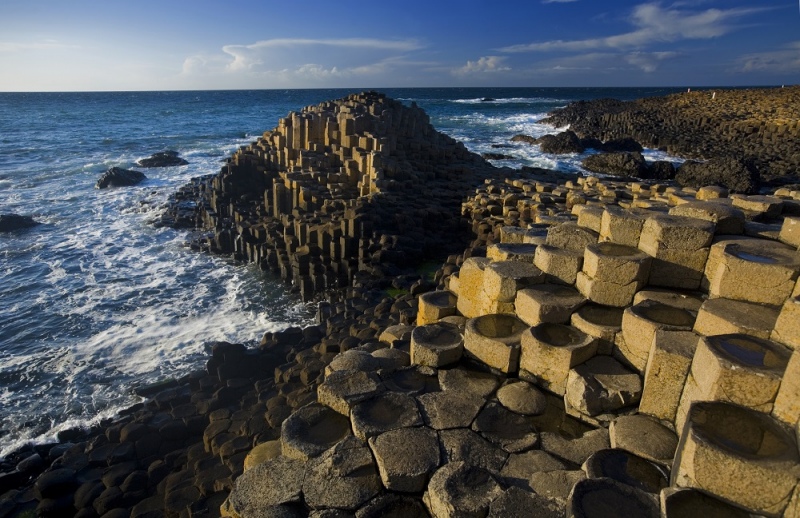 Listed as a UNESCO World Heritage site since 1986, The Giant's Causeway is the jewel in the crown of the fabulous coast of Antrim. The story goes that Finn McCool forged this unique rock formation which was the result of volcanic eruptions some 60 million years ago. It is renowned today as a habitat of rare plants and animals.
Also worth visiting close by is the Bushmills Whiskey Distillery where you can purchase a special bottle of whiskey with your own personalized name on it!
The Causeway, Coast and Glens website is a great source of information on this region.
Stay Nearby:
In the village of Bushmills, you will find the cosy Bushmills Inn where warm open fires, comfortable bedrooms and hot toddies are the specialities of the house.
A short drive from the Antrim coastline you will find Ardtara Country House, widely regarded as one of the finest country house accommodations in Northern Ireland.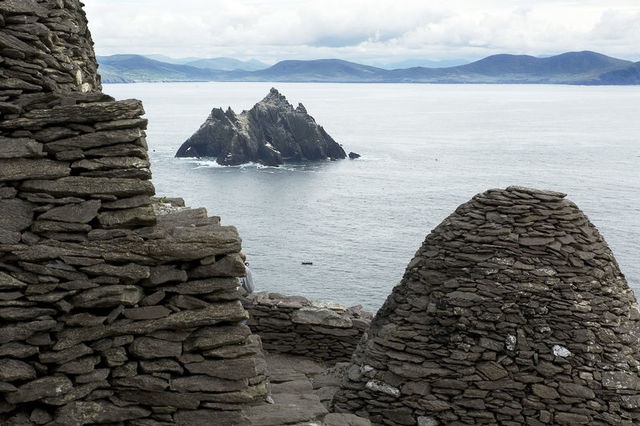 The Skellig Rocks, Skellig Michael (also known as Great Skellig) and Little Skellig, are towering sea crags rising almost 12 kilometres from the Atlantic Ocean, west of the Ivereagh Peninsula in County Kerry. Located at the western edge of the European landmass, Skellig Michael was the chosen destination for a small group of ascetic monks who, in their pursuit of greater union with God, withdrew from civilisation to this remote and inaccessible place. Sometime between the sixth and eighth centuries, a monastery was founded on this precipitous rock giving rise to one of the most dramatic examples of the extremes of Christian monasticism.
The monastic community appears to have moved to the mainland by the thirteenth century but the island continued to be venerated as a place of pilgrimage in the following centuries. In the nineteenth century, two lighthouses were built on Skellig Michael, establishing its importance in Ireland's maritime history. Skellig Michael is also one of Ireland's most important sites for breeding seabirds both in terms of size of colonies and diversity of species.
The well-preserved monastic remains have retained a strong spiritual after-life which appeals strongly to the human psyche. Visitors cannot but be awestruck by the physical achievements of these early monks which, when combined with the sense of solitude, ocean and bird sounds evokes a quiet sense of magic. This is beautifully expressed by George Bernard Shaw who, following a visit in 1910, described this 'incredible, impossible, mad place' as 'part of our dream world'.

In 1996 UNESCO inscribed the island of Skellig Michael onto the World Heritage List in recognition of its outstanding universal value.
Stay Nearby:
There are a number of beautiful Blue Book houses and hotels located in Co. Kerry, all suitable to act as your base to go out and book a tour to explore this UNESCO site.
Dublin: UNESCO City of Literature.
Dublin is synonymous with such literary greats as Jonathan Swift and Oscar Wilde and James Joyce, one of the most influential and innovative writers in the English language. Four Nobel Prizes for Literature have been awarded to writers associated with Dublin – playwright George

Bernard Shaw, poets W.B. Yeats and Seamus Heaney, and the multi-faceted Samuel Beckett.
Through its great novelists, poets, and dramatists, Dublin's diaspora has exerted an unparalleled influence on the world at large, providing a unique cultural experience with literature at its heart – and in the process, spreading the city's literary influence to the four corners of the world.
UNESCO designated Dublin as a UNESCO City of Literature in July 2010, joining Edinburgh, Melbourne and Iowa as Cities of Literature.
For further information please visit the Dublin City of Literature website.
For further information on the UNESCO World Heritage Sites in Ireland please visit the World Heritage Ireland website.
For further information on the UNESCO World Heritage Sites around the world please visit the UNESCO website.
Stay Nearby:
Both the beautiful 5 star Merrion Hotel and the unique Wilder Townhouse are located right in the middle of this buzzing city. If you would rather stay just outside, then the King Sitric Restaurant & Townhouse is only a short journey away from the icty by car or public transport.