1. Go to a Michelin-starred restaurant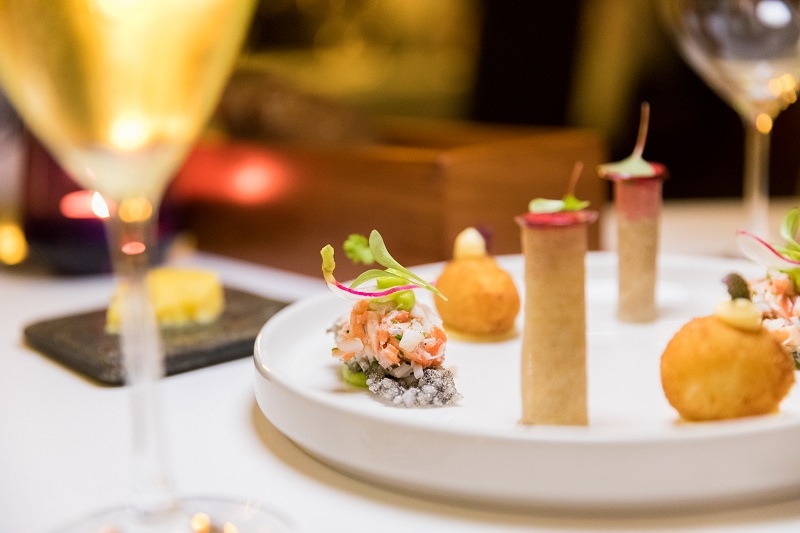 Many of Ireland's very top restaurants are to be found in the Ireland's Blue Book collection. If you fancy a world-class meal from a kitchen which has won that globally coveted symbol of recognition, a star from the famed Michelin guide, we have five outstanding restaurants to choose from: L'Ecrivain, Chapter One, and Restaurant Patrick Guilbaud, in Dublin, Campagne in Kilkenny City, and the Lady Helen at Mount Juliet, about 20 minutes outside Kilkenny. All in the classical French tradition, but with modern Irish influences and using the best local ingredients.
2. Stay in a lighthouse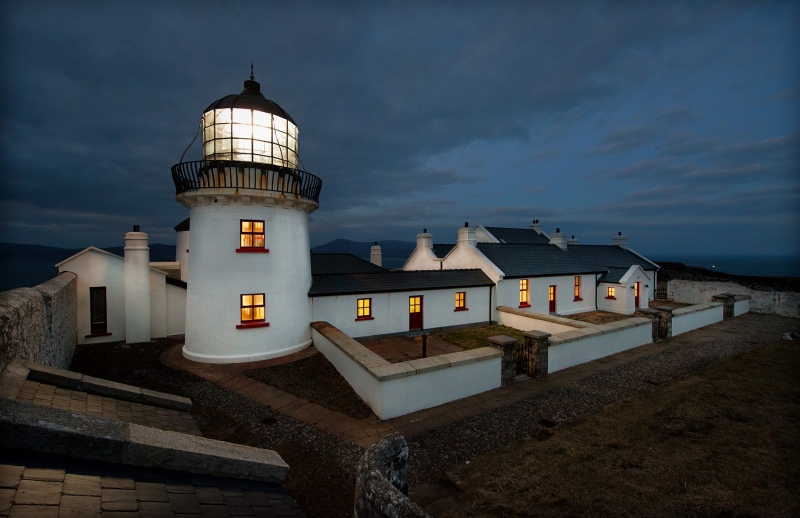 Clare Island Lighthouse stands high on the cliffs overlooking over the entrance to Clew Bay, off Ireland's Atlantic coast. This historic structure has been lovingly transformed into fully catered, luxury accommodation, with magnificent sea views and an inspiring, natural environment. Truly an opportunity to fully switch off and relax completely in unique surroundings.
3. Explore the Burren with your dog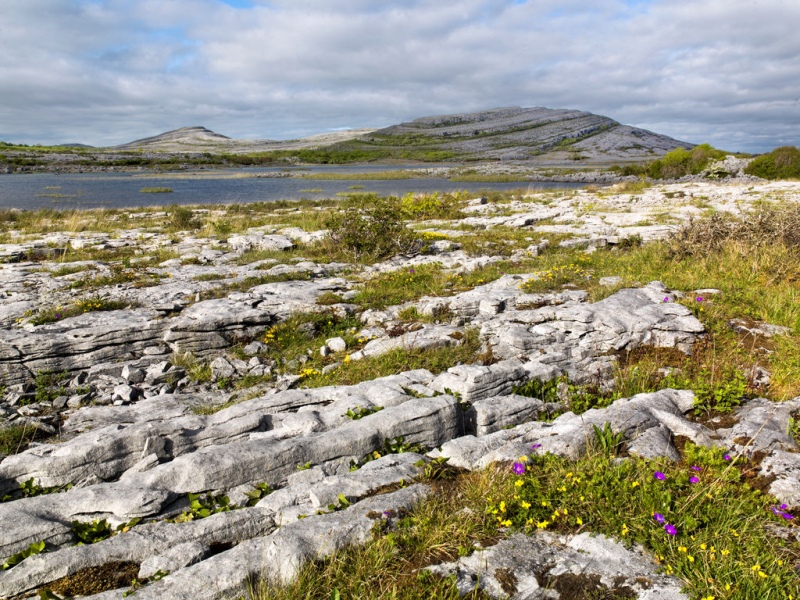 The Burren is one of the most unique landscapes on earth, a magical place that offers rugged, mystical scenery unlike any other in the world. On the edge of Burren, in Ballyvaughan, County Clare, you'll find Gregans Castle, offering the warmest of Irish hospitality as well as world-class innovative cuisine. They're also very happy to accommodate your dog in several ground floor rooms with access to their lovely garden and to arrange guided walks with local experts to explore all the wonderful mysteries that the Burren has to offer. Have a look at some more of the Blue Book's pet-friendly hotels.
4. Rent your very own Blue Book House for the weekend with family or friends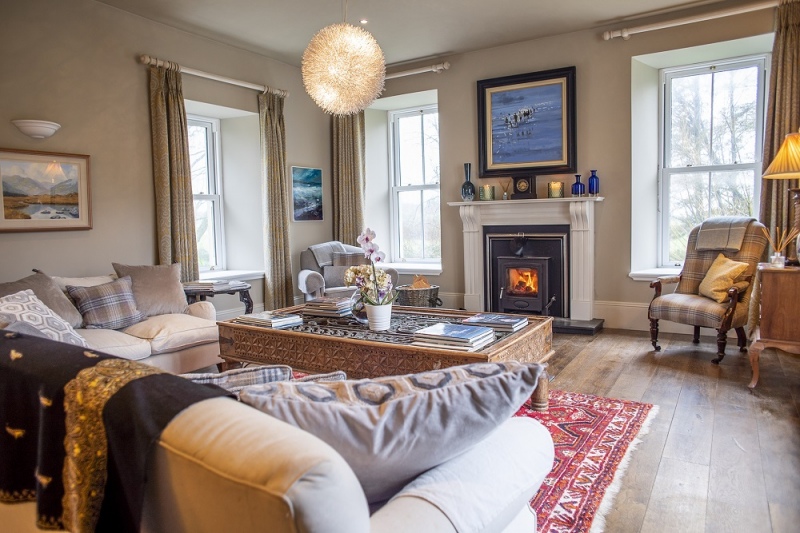 Many of the lovely country houses in Ireland's Blue Book are suitable for private rental, our full list of which can be found here. They are perfect for family get-togethers, vacations with friends, bespoke celebrations, intimate weddings and small events. It offers the comforts of a luxury small hotel with the privacy of a historic country estate - all to yourself.
5. Go to a cookery school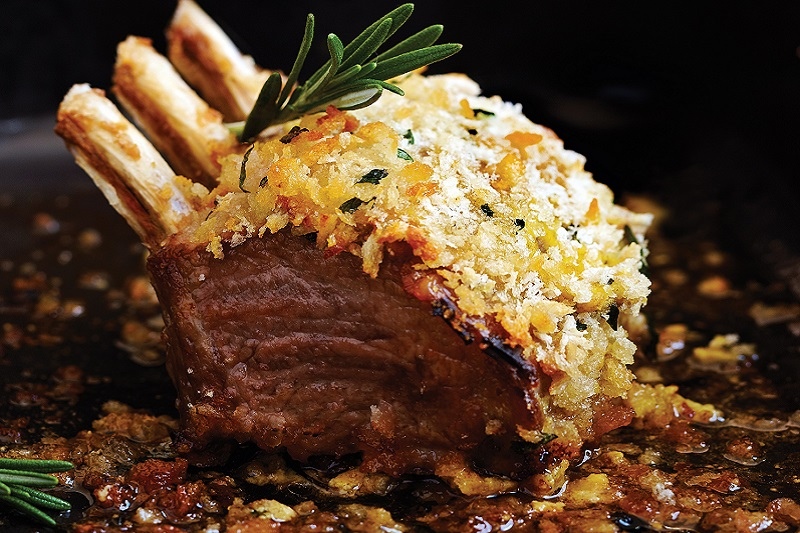 Several properties in Ireland's Blue Book offer not only wonderful restaurants but also hands-on cookery schools.

Celebrity chef Kevin Dundon presides over Dunbrody House, on the banks of the River Barrow in County Wexford. Their cookery school caters for all levels of cooks, from budding enthusiasts (Back to Basics) to the experienced gourmet (specialised courses). Courses include a variety of one day courses and the ever-popular two-day "Dinner Parties for Six" course.

The Tannery Cookery School in Waterford run by Paul Flynn is a gorgeous space – a chic, naturally-lit series of rooms custom-designed by Paul and Máire to cater for up to 14 participants at practical classes or 30 at cookery demos. Paul and his roster of guest tutors run courses every weekend, offering fun and informative days in the kitchen for anyone with a casual interest in cooking.
6. Indulge in a delicious Afternoon Tea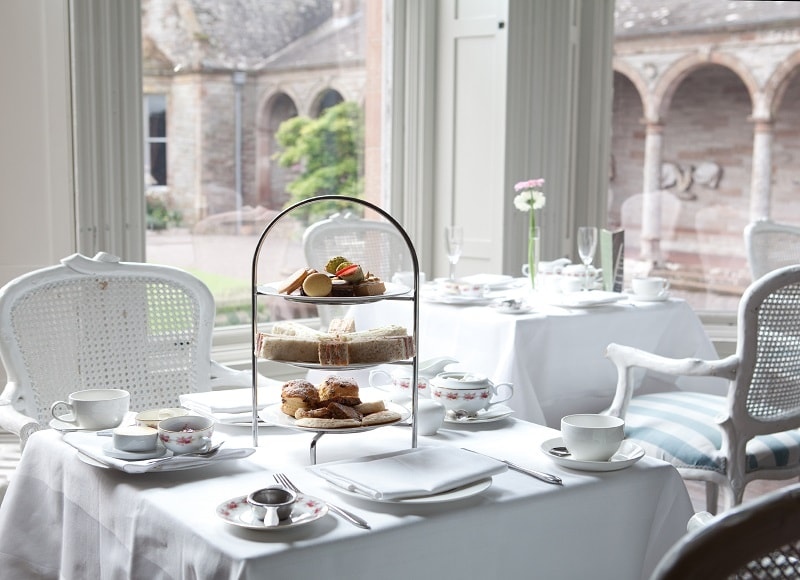 Many of Ireland's Blue Book's hotels offer a deliciously indulgent afternoon tea, including miniature finger sandwiches, dainty desserts, delicate pastries and crumbly, buttermilk scones, all accompanies by a selection of delicious teas, or even a glass of Prosecco or Champagne for special occasions. Here we've put together a list of our top spots for Afternoon Tea.
7. Cruise the Shannon in luxury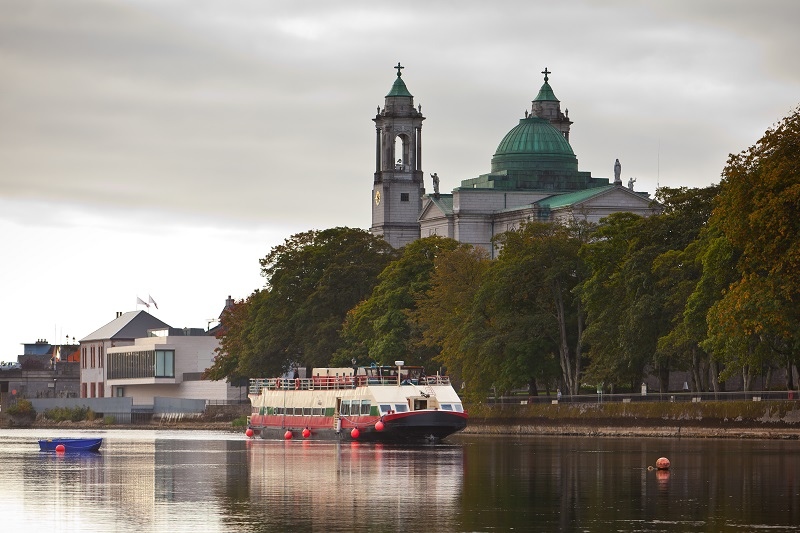 The Shannon Princess is a luxury hotel barge cruising exclusively on the fabled river Shannon in Ireland. Cruises are for seven days (six nights) and can either be booked by the individual cabin or the entire vessel can be chartered for up to ten guests. Skipper Ruairi Gibbons is a knowledgeable and experienced tour guide, while his wife Olivia Power is as good a chef as any you'll find on land.

8. Go horseback riding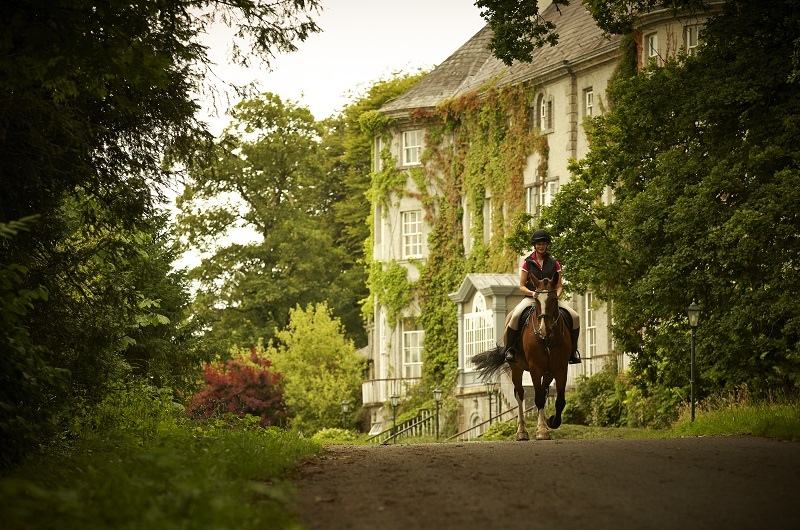 More than 20 of the country house hotels in Ireland's Blue Book can offer equestrian days out, often in cooperation with local stables or riding schools. This can be a lovely way to explore the scenic Irish countryside while staying in luxurious surroundings.

Here we'll just point out two, however, which have their own in-house equestrian centres on the grounds of the estate. Castle Leslie, in County Monaghan, offers one of Europe's most memorable horse riding holiday experiences. With 1,000 acres of undulating Irish countryside, dotted with ancient woodlands and glittering lakes, it's an idyllic setting for riding enthusiasts of all levels.
The Mount Juliet Country Estate, in County Kilkenny, boasts one of the most impressive equestrian centres in the country. With two arenas, including one International size arena, an American style barn, an exhilarating cross-country course, 18 miles of bridleways, a new set of show-jumps and a new stock of ponies and horses; Mount Juliet offers the rider the best possible experience in all types of riding.
9. Organise a Spa Break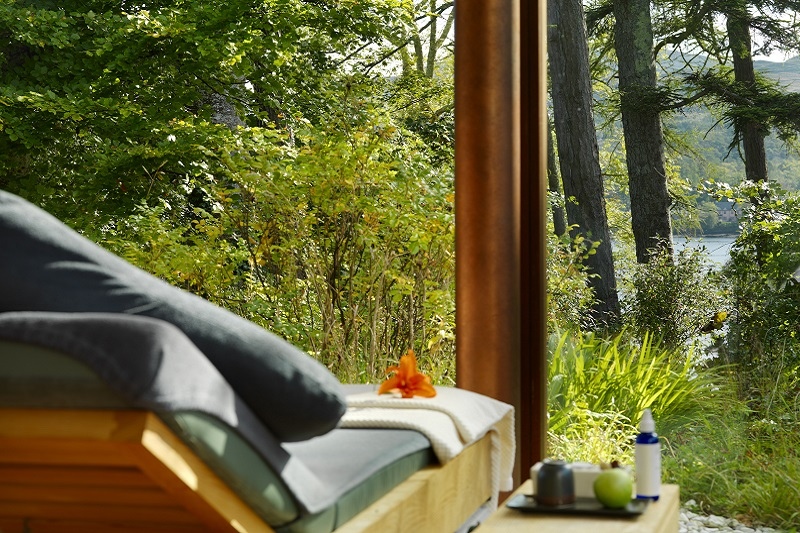 Treat yourself to a relaxing, revitalising and reinvigorating spa break at an Ireland's Blue Book hotel. The 5 Star Hayfield Manor's Beautique Spa is a true oasis of tranquillity where you can relax body and mind. Enjoy the serenity of the thermal suites and indoor pool, or book a treatment with one of their expert therapists.
The Samás Spa in the Park Hotel in Kenmare has its own outdoor vitality pool where you can soak in the wonderful views of Kenmare Bay as you luxuriate in the warm water, as well as a full thermal suite with sauna, aroma steam room and tropical rain shower. The full Sámas Experience includes an hour spent enjoying the thermal suite, an hour-long holistic treatment of your choice, and a further hour of pure relaxation and refreshment in the relaxation room.
Have a look at our Spa blog here for more serene spa escapes.
10. Enjoy a romantic getaway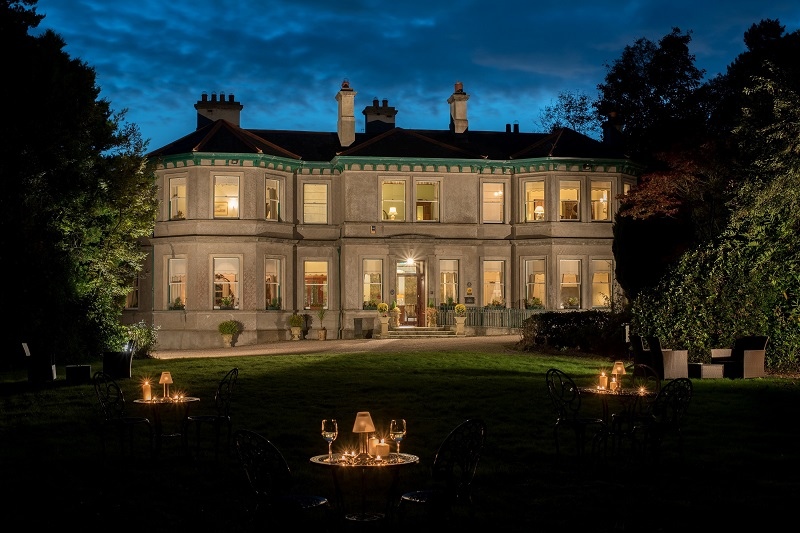 Virtually all of the hotels in Ireland's Blue Book are ideal venues for a romantic break, so here it's difficult to single one out. Nonetheless, we'll note that Ardtara Country House, an elegantly restored 19th-century mansion situated between Belfast and the Giant's Causeway Coast in County Derry, was named the "Most Romantic Hotel of the Year" by the AA. The nine spacious en-suite bedrooms are all individually styled with charming antiques and original working fireplaces. Ardtara offers all the comfort, atmosphere and high standards of food and accommodation expected by the most discerning visitor.
11. Make a quick overnight getaway from Dublin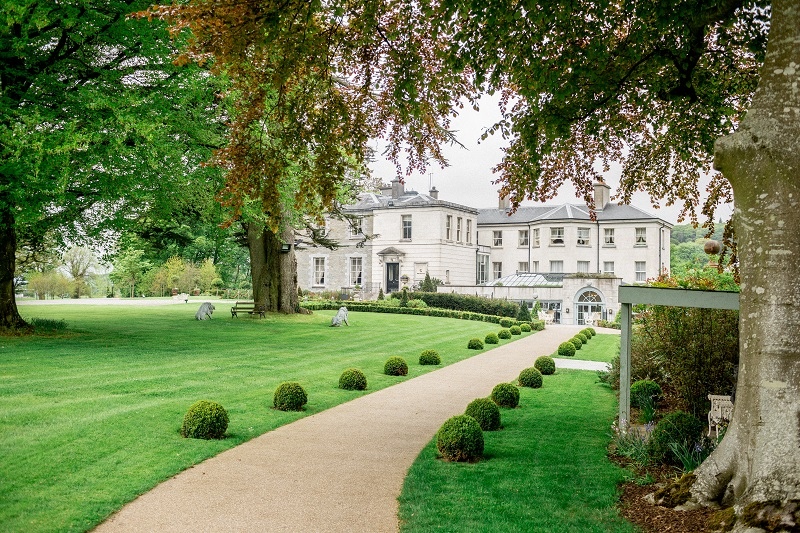 The Blue Book contains beautiful country houses, hotels and restaurants all across Ireland, many set in idyllic scenic surroundings in some of the more rugged and isolated parts of this beautiful island. But sometimes you just want a quick getaway without driving for hours. For those who live in or around the capital, here are three great easily accessible overnight stops that are guaranteed to leave you rested and refreshed.

Tankardstown House in County Meath is less than an hour from Dublin and offers lovely food, an outdoor hot tub in the walled garden, and lovely walks around the gardens and grounds.

Viewmount House in County Longford is a 17th-century manor with four acres of meticulously-maintained garden. The VM Restaurant is excellent, with a cosy candlelit atmosphere, and throughout the house, you'll find open fires, beautiful furniture, fresh flowers and Irish literature.

Hunter's Hotel in Rathnew, County Wicklow, is Ireland's oldest coaching inn, now in the 5th generation of the same family. They have a long-standing tradition of friendliness, hospitality and good food, and the picturesque gardens along the banks of the river Vartry provide a delightful setting for a delicious afternoon tea.
12. Visit a new Blue Book House.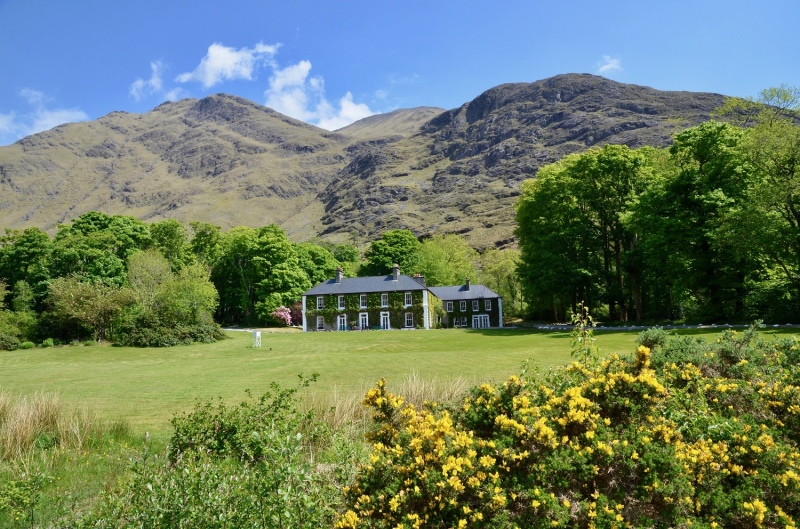 Why not have a look through our book and see which houses you haven't visited before? With a selection of over 56 properties, there is sure to be something to suit every taste. In 2021, we added two new properties to our collection - Dax Restaurant in Dublin and Delphi Lodge in Connemara.
So, that's 12 great ways to use a Blue Book voucher, we think it's an amazing gift for a food lover. Vouchers come in a gift folder along with a complimentary copy of the Blue Book.
It's is Ireland's Blue Book's policy to accept all expired Blue Book Gift Vouchers, so if you have one la drawer somewhere, get out and treat yourself to a delicious meal, spa break or overnight getaway!
You might also enjoy:
7 Perfect Places to Picnic this Summer with Ireland's Blue Book
4 Glorious Gardens from Ireland's Blue Book