Wow your other half this Valentine's with these sumptuous cocktails recipes that our Blue Book drink connoisseurs have shared with us.
1. Forbidden Love at Ardtara
Ardtara Country House & Restaurant
Ingredients: 70ml Shortcross Gin (from Co. Down), 35ml Blood Orange Juice ,dash simple syrup, 2 Strawberries, 4 Slices Cucumber
Muddle strawberries and cucumber with simple syrup. Add gin and blood orange juice. Shake with ice and strain into a chilled martini glass. Garnish with strawberry, cucumber spiral and orange peel hearts
2. Cocao L'Amour
Ingredients: 35.5ml Baileys Chocolat Luxe, 35.5ml Creme de Cacao, 17ml Raspberry Syrup, 35.5ml Fresh Cream, 2 drops Mozart Chocolate Bitters
Method: Shake all ingredients over ice, Double strain into chilled martini glass, Garnish with edible rose petel, Grate Tonka bean over top
3. Valentines Gin Fizz
Ingredients: 35ml Beefeater Gin, 15ml Lemon Juice, 10ml Sugar syrup, dash of soda, dash of Grenadine syrup
Shake all ingredients in cocktail shaker with ice. Garnish with pomegranate seed or
crystallised rose petal.
4. The Georgian Rose
Ingredients: Hendricks Gin, homemade pink lemonade, cucumber & rosemary twist
5. The Royal Love Cocktail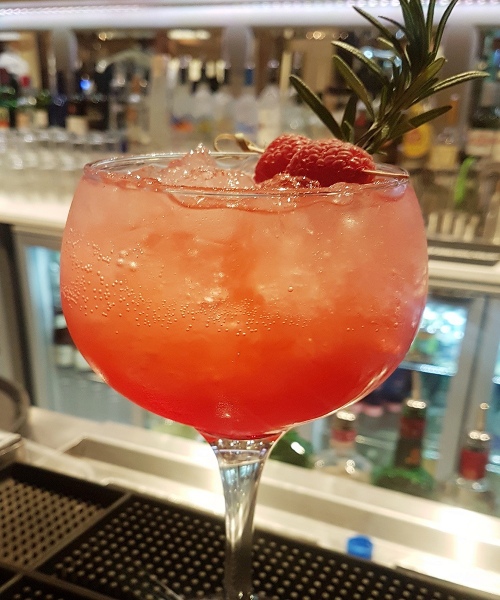 2 oz light rum
2 1/2 oz orange juice
2 oz apple juice
Squirt soda water
First add rum, followed by the other ingredients, and mix well.
Serve on the rocks with an orange slice in a tall glass
6. The Mór the Merrior
Ingredients: Mór Irish Gin and Lemonade
This larger-than-life handcrafted gin features a quartet of berries amongst its botanical selection - juniper berry, blackberry, cranberry and raspberry. With lemonade as the mixer it makes for a sweet and unique flavour.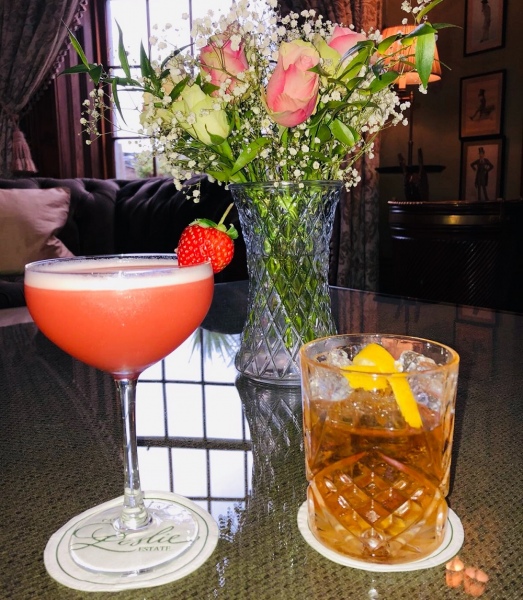 7. Raspberry & White Chocolate Martini
Ingredients: Vodka, Chambord, white crème de cacao, cream
8. Love Potion No. 109
Ingredients:
35.5ml Haymans Sloe Gin
17.5ml Chambord Black Raspberry
10ml Extra Dry Vermouth
10ml Lemon Juice
Garnish with a Lemon Twist
9. L'amour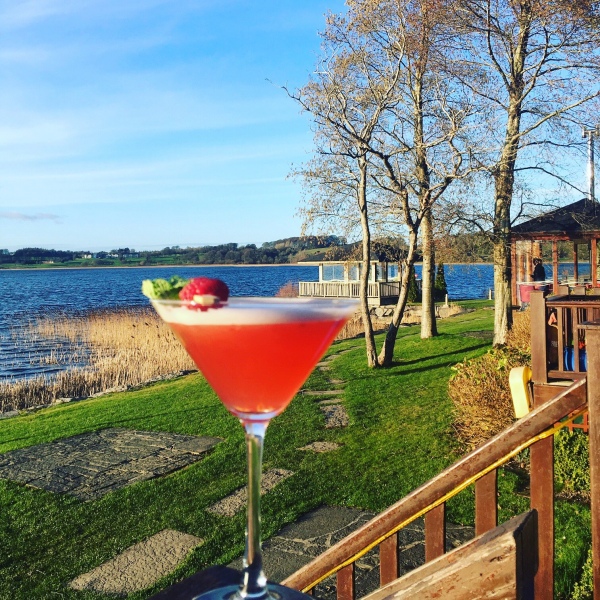 Ingredients: Castle Leslie Estate Fighting Bishop Gn, Elderflower and Strawberry
10. Smoked Old Fashioned
Ingredients: Connemara Whiskey, Dark Chocolate Bitters and Soda
11. French Kiss
Ingredients:
35ml Vodka
60ml Pineapple Juice
15ml Chambord
5ml Sugar Syrup
Muddled Raspberries
Serve in a Martini glass, garnished with a raspberry and mint
You Might Also Enjoy:
3 Refreshing Summer Pimms Recipes
Pop! Fizz! Clink! 6 Bubbly Afternoon Teas
Wet your Whistle - 4 Whiskey Experiences from Ireland's Blue Book