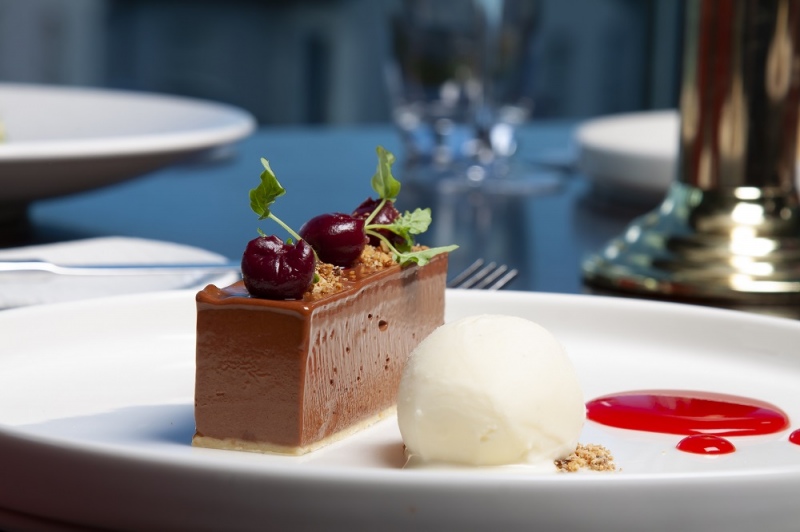 Serves 10
Ingredients
Base
110g White Chocolate
110g Biscuits
Delice
350g Dark Chocolate
150g White Chocolate
120g Glucose
120g Caster Sugar
120ml Water
500ml Double Cream
Method
For the base, melt the white chocolate over a Bain-marie, crush the biscuits into a fine crumb, combine with the melted chocolate and press into a standard size cheesecake mould, place in the fridge.
For the delice, melt both chocolates together over a Bain-marie, while this is melting, in a separate bowl add the water, sugar and glucose, bring to boil, combine this with the chocolate mix and leave to cool.
When it is cool, semi whip the cream until just before it thickens, fold it into the chocolate mix and pour over the base, place it in the fridge to set.
Serve with fresh cherries (or any other fruit) and ice-cream.