Fresh Air, Facials and Cookery Classes at Dunbrody Country House Hotel
Dunbrody Country House Hotel is so much more than a hotel. Located on the Hook Peninsula in Wexford, Dunbrody is surrounded by 300 acres of tranquil grounds. The hotel itself is a beautifully restored Georgian manor house. But Dunbrody also has a spa, cookery school, seafood restaurant, microbrewery, and an award-winning restaurant. Nearby, there are woodland trails and sweeping beaches to explore. So, if you're looking for a relaxed wellness break, Dunbrody House has it all.
Despite the fact that Dunbrody House is a luxury hotel, it exudes warmth and comfort. From the friendliness of the staff to the mix of contemporary and traditional furnishings, Dunbrody pulls off informal elegance in the best way. Owned by husband and wife team, Kevin and Catherine Dundon, Dunbrody is a special place to stay.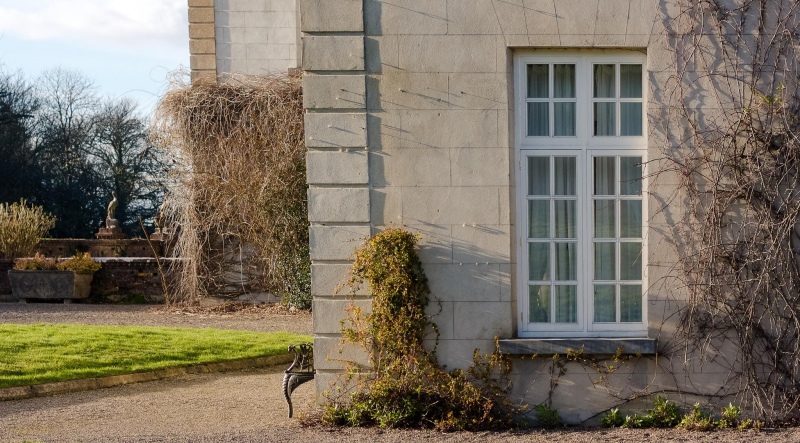 Spa Treatments with a Foodie Twist
Dunbrody Spa is a thoughtfully designed space. The interior is all wood, stone, earth tones, and soft lighting, so visiting is an entirely relaxing experience. Aside from restful treatment rooms and changing rooms, there's a steam room, mud room, and relaxation area.
At Dunbrody Spa, the focus is on natural products and essential-oil based treatments. There's a tempting menu of treatments to choose from, including the Dunbrody Signature Full Body Massage and a range of hour-long facials.
But what makes this spa truly unique is the foodie twist on a traditional spa day. Between treatments, guests can enjoy treats that compliment their facial, massage, or scrub. Previous summer options have included fruit salads, chilled fruit soup, and champagne and lavender sorbet. During winter, it's more likely to be a delicious chocolate fondue.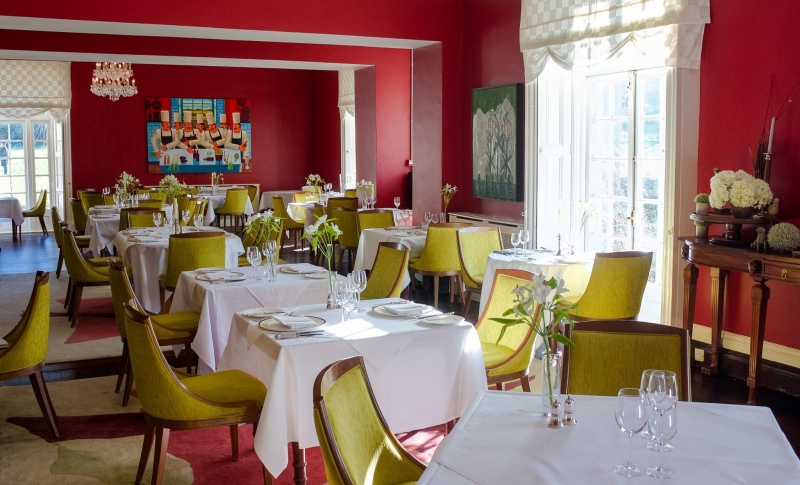 Seasonal Dining
Dining at Dunbrody Country House is an unforgettable experience. Kevin Dundon is a celebrity chef, who regularly appears on TV in Ireland and the US, so food is hugely important here.The Harvest Room, the hotel's award-winning restaurant, is a wonderful place to have dinner and breakfast. It's a stylish dining room that's lit by chandeliers, candles, and on winter mornings, a crackling fire
There's a big focus on seasonality and locally-sourced ingredients at Dunbrody. Lots of the vegetables come straight from the hotel's organic vegetable garden, while fresh herbs are plucked from the herb garden. All fish and meat comes from local suppliers and the resulting dishes are exciting combinations of fresh flavours and textures.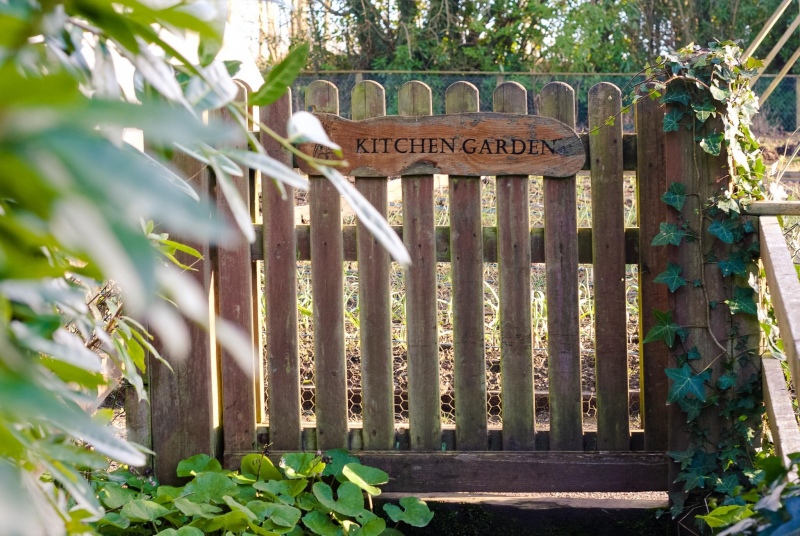 When it comes to dining at Dunbrody, there are a few options. In the Harvest Room, there's a five-course Seasonal Menu or an eight-course Tasting Menu, which you can have with or without wine pairings. The Champagne & Seafood Bar has a more casual menu, but you can still expect seasonal, local produce. There's even a cosy pub on the grounds – The Local at Dunbrody - where you can settle in for an evening of live music.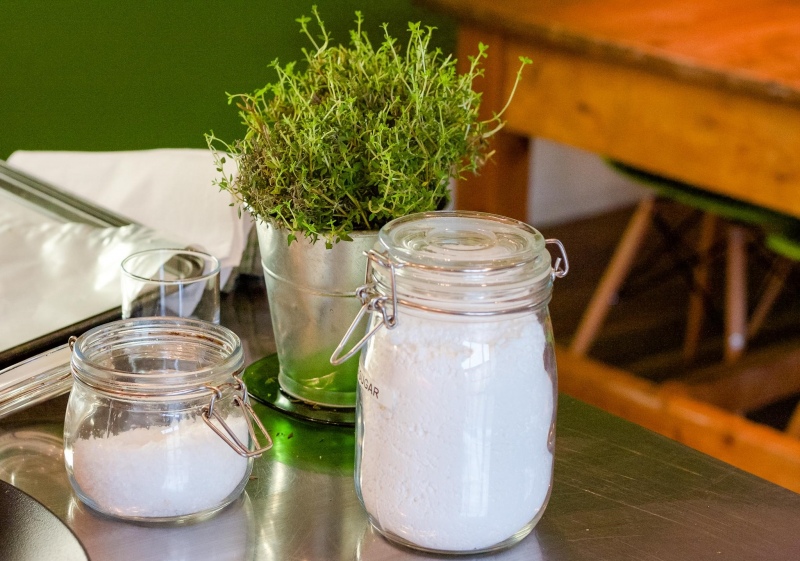 Cookery Courses
Whether you need to learn the basics or are looking to develop specialist cooking skills, there's a class to suit you at Dunbrody House Cookery School. One Pot Wonders, Fusion Cuisine, and Dinner Parties for Six, are just a few of the courses in the calendar. Julien Clemot, the Cookery School Chef, gave me a taste of what these courses involve during a two-hour cooking demonstration. Brimming with fun and enthusiasm, Julien immediately put me at ease. Using all fresh and local ingredients, he took me through some delicious recipes that are simple enough to repeat at home.
Luxurious Rooms
Catherine and Kevin were determined to keep as many of Dunbrody's original 1830s features as possible. But they've combined the traditional furnishings with all modern comforts in each spacious bedroom and suite. No two rooms are the same, but each one is decorated in a muted palette for a restful stay. I had a light-filled Deluxe Room, with exposed wooden beams, a balcony overlooking the garden, and elegant, antique furniture.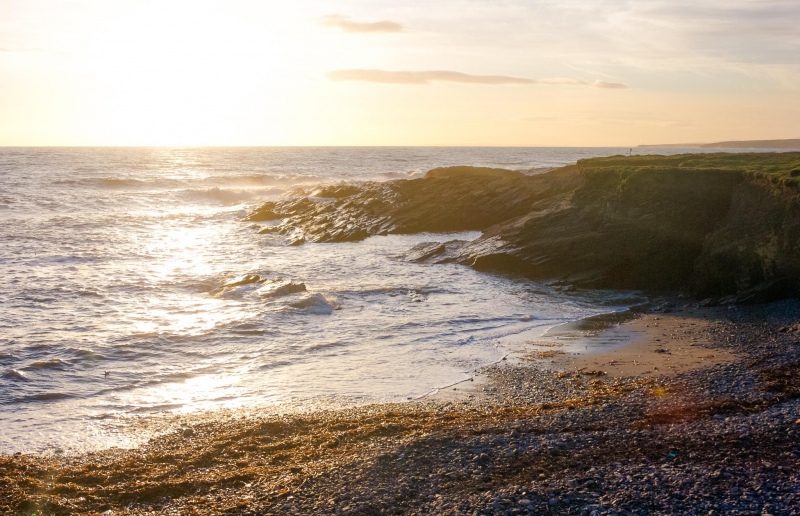 Hook Peninsula
You'll have plenty of opportunities to stretch your legs during a stay at Dunbrody Country House Hotel. Hook Head's dramatic coastline is dotted with quiet coves and sandy beaches. Inland, there are seasonal gardens and heritage sites to explore. Hook Lighthouse, now the oldest operating lighthouse in the world, is just a short drive from the hotel. Take a trip down there to watch the sunset, where the only sounds are crashing waves and squawking seagulls.
After a day spent outdoors, returning to the luxury of Dunbrody House is even more special. Sip champagne by the fireside during winter, dine on the terrace in summer, or rest in the comfort of your room. When you stay at this beautiful hotel, relaxation is the only thing you'll need to focus on.
W: Dunbrody Country House Hotel
T: 051 389 600
by Grace Harding from The Idyll
You Might Also Enjoy:
Explore and More at Ballyfin Demesne
Walking in a Wooded Wonderland at Belleek Castle