Ireland's Blue Book has officially announced the five new additions to the Blue Book collection to be included in the 49th edition of Ireland's Blue Book. Included this year is a Luxurious Georgian Mansion in Cork, Quirky Townhouse in Kerry, Historic Hotel in Down, Elegant Townhouse in Cork and a 15th Century Castle in Kilkenny.
Introducing Fernhill House and Gardens, The Lansdowne Kenmare, The Old Inn, Perryville House and Tubbrid Castle.
Fernhill House and Gardens, Co. Cork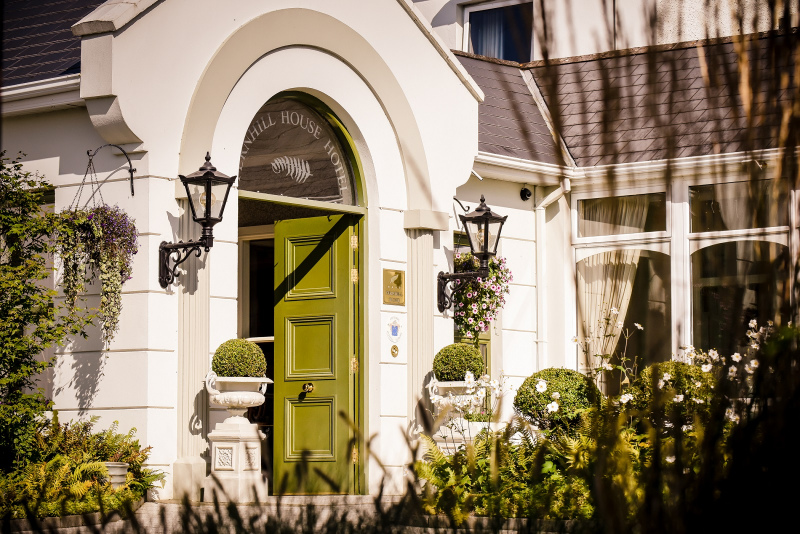 Adorned by acres of stunning gardens and overlooking Clonakilty's rolling countryside is the historic Georgian Mansion House of Fernhill. Fernhill's gardens are among the finest in Ireland and were designed by Chelsea Gold Medal winner Mary Reynolds. The gardens inspire everything at Fernhill including their own gin and food which features produce from their Victorian Walled Kitchen Garden. Wedding ceremonies are a speciality with the Wedding Garden, Garden Marquee and Georgian Mansion House making Fernhill an idyllic backdrop. Fernhill is perfect for exploring West Cork with its many walks, scenic drives, beaches, islands, Michael Collins sites, West Cork Garden Trail and more.
The Lansdowne Kenmare, Co. Kerry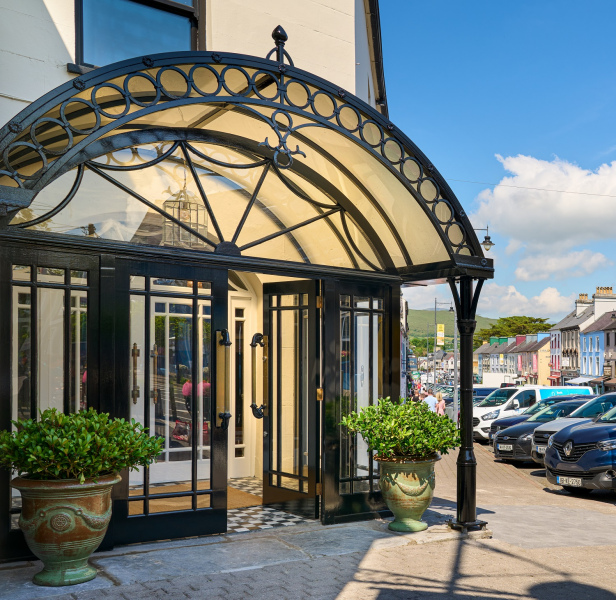 The Lansdowne Kenmare is an intrinsic part of the history of Kenmare since 1790. Totally restored in 2021, the hotel boasts a prime perch overlooking the Heritage Town of Kenmare colourful streets filled with cafes, restaurants, quaint shops, and traditional pubs. The Lansdowne Kenmare with its quirky twists and Town House atmosphere offers real Irish hospitality, featuring all the facilities one would expect from a stylish property including the LK Café, The Dining Bar Terrace, The Piano Lounge and of course a kitchen focused on serving delicious food cooked over coals. The twenty-eight bedrooms are spacious, comfortable, and slightly modern to add a contemporary feel to this iconic hotel. Kenmare is long famed as a destination, now it has a very stylish and hospitable address for you to call home.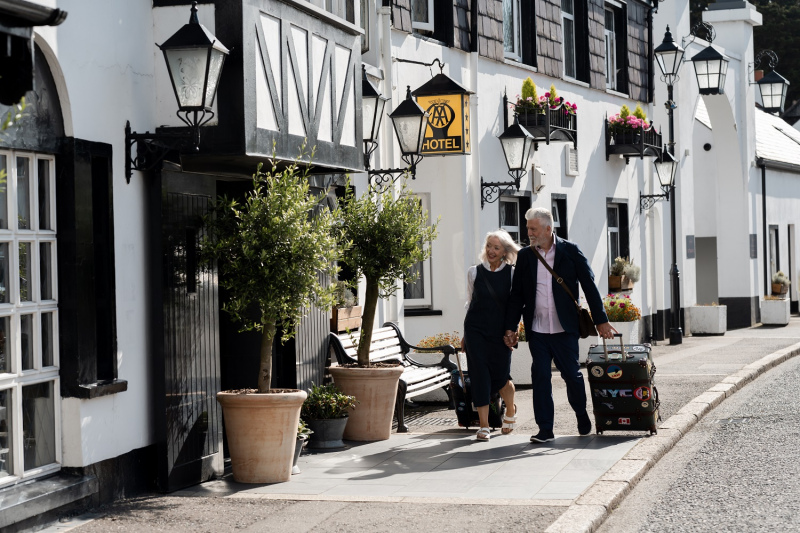 Nestled in the charming village of Crawfordsburn in beautiful County Down, located just 15 minutes from Belfast and 5 minutes from the seaside town of Bangor, The Old Inn is the perfect escape. The Old Inn dates back to 1614 and it labelled as one of the region's most historic hotels due in part to its links with author and 20th Century Literary icon C.S. Lewis. The hotel is bursting with character, from cosy corners and elegant interiors to the stunning views from the Treetop Spa over the beautiful country park. From petite guestrooms, a suite with a private hot tub, and rustic cottage, there is something for everyone. For gourmet dining featuring the best local produce, private dining or drinks in the charming 1614 bar, The Old Inn promises time honoured hospitality in a historic and unique setting.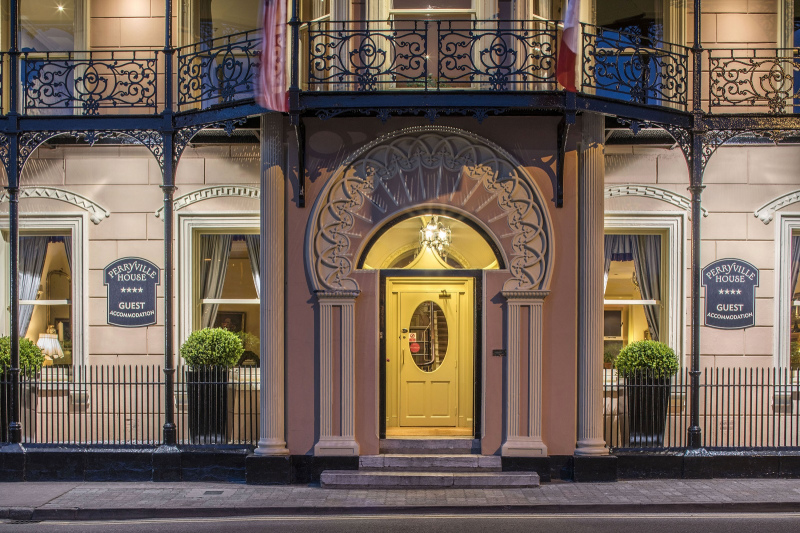 Perryville House is an elegant, period townhouse overlooking Kinsale Harbour. Built in 1820 and lovingly restored by the Corcoran family, Perryville House is now a warm, and light-filled boutique guesthouse. True to its original role as a private residence, Perryville House welcomes guests to enjoy the finest Irish hospitality & luxury accommodation – your first stop on the Wild Atlantic Way. Enjoy all the culinary delights Kinsale has to offer - all within walking distance.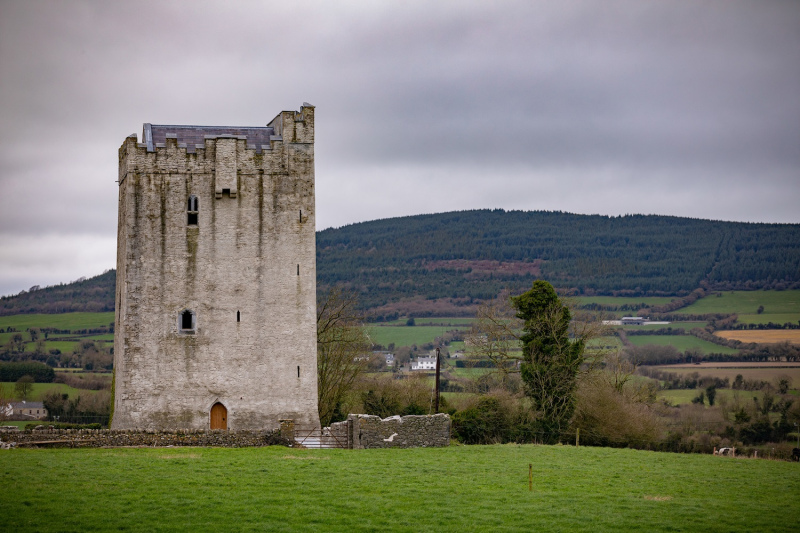 Nestled in Kilkenny's Sliabhardagh Hills, Tubbrid Castle blends modern touches with the authentic experience of staying at a 15th-century tower house. After waking in a four-poster bed under a vaulted stone ceiling, guests can look forward to relaxing in a deep, bubbly bath and sipping their morning coffee ensconced in an original window seat, while watching out for foxes and deer from the nearby woodland. In the evening, use the Great Hall's fully equipped kitchen and oak banquet table to feast like a king, before retiring to enjoy the log-fired stove, where the original fireplace is inscribed '1596'.