Picnic and Pampering on the Wild Atlantic Way at No. 1 Pery Square, Co. Limerick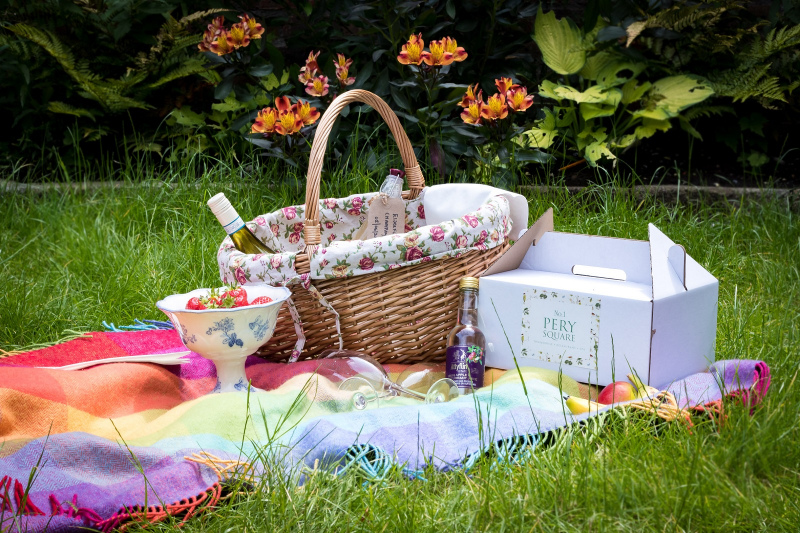 Overlooking the handsome, tree-lined People's Park in Limerick's historic Georgian Quarter, No.1 Pery Square is a luxurious and intimate boutique townhouse, situated just 5 minutes' walk from the city centre & train and bus station. The house comprises of 20 bedrooms all individually named and styled, the Park Room lounge, and Sash, where you'll find delicious food and wine. No 1 Pery Square also houses an organic VOYA spa tucked away in the basement vaults, as well as its own kitchen garden and boutique wine shop.
Enjoy a unique and special picnic escape to No.1 Pery Square Hotel and allow them to pamper you in their Heritage Spa during your visit.
Included in the offer:
- Two nights' accommodation Club Style Room
- A la carte breakfast from their Chef's Table
- Evening meal on your night of choice
- Admission to The People's Museum of Limerick & The Hunt Museum
- A No.1 picnic of local Limerick foods
- Back, neck and shoulder massage each
Price:
From €598
How to book:
Please call 061 402402 or click here
Picnic on Benbulben's Head: 2 Nights at Coopershill House, Co. Sligo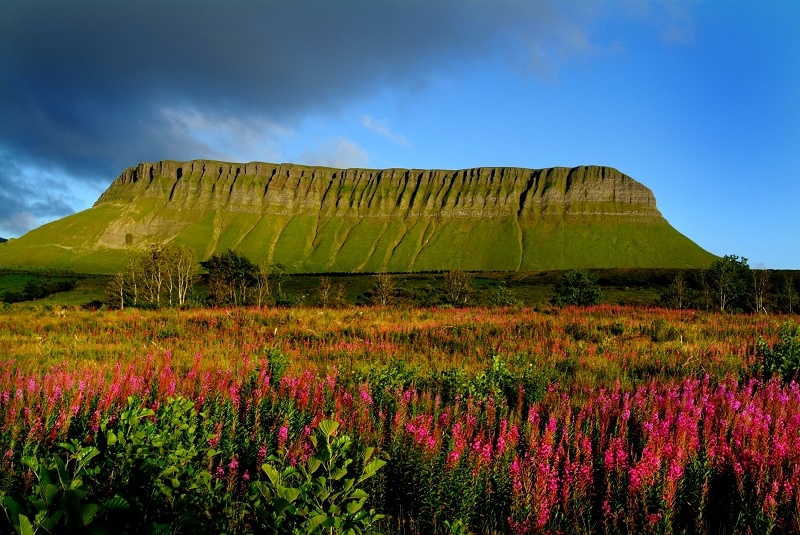 If you're looking for a genuine, romantic, grand Irish country house with comfort, character and sublime cooking, then you're going to love Coopershill in Co. Sligo. Coopershill has been in the O'Hara family since it was built in 1774 and they have been welcoming and entertaining guests for the last 244 years. A stunning mile-long avenue crossing the river Unshin and winding through ancient woods and deer pastures on the 500-acre private estate bring you to this fabulous Georgian mansion. Warm hospitality, original antiques, spacious bedrooms and views from every window create an oasis of peace, quiet and relaxation. Dinner is a highlight, served at candlelit tables set with family silver and crystal. With their own vegetable and fruit gardens, most of the vegetables come out of the ground just metres from the dining room!
Climb majestic Benbulben and enjoy a delicious picnic on top of the world. The climb up & down takes approximately 4 hours and requires good, waterproof walking boots and wet weather gear. The reward is more than worth the trouble: breathtaking views of Sligo's Knocknarea mountain, Coney Island and the Slieve League cliffs in Donegal. A four course Coopershill dinner always tastes that bit better when you've earned it!
Included in the offer:
- 2 nights' bed & breakfast
- 1 four-course dinner
- Maps & directions
- 1 picnic
Price:
From €644
How to book:
Please call 071 916 5108 or click here
Ballyfin Picnic Experience at Ballyfin Demesne, Co. Laois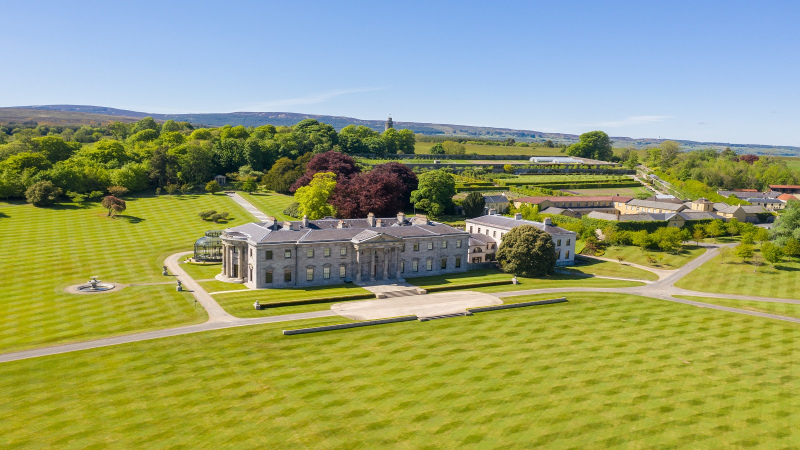 At the foot of the Slieve Bloom Mountains, just over an hour from Dublin, Ballyfin has long been admired as one of the most lavish regency mansions in Ireland. Decorated with Irish art and antiques from around the world, the interiors offer the same spirit of refined elegance that the early house reflected in the 1820s. With just 20 bedrooms and a one-bedroom Gardener's Cottage, Ballyfin has the flavour of a grand private house with the facilities of a five-star resort. Enjoy 614 acres of private parkland, a 28-acre lake, ancient woods and follies, an indoor swimming pool, gym and treatment rooms. A range of experiences and activities are available, such as coarse fishing, clay shooting, horse riding, falconry and wine and whiskey tasting.
Guests can arrange a Ballyfin picnic in a place of their choice on the demesne during their stay. Guests are spoilt for choice with some excellent locations to choose from, including the grotto, temple, the water cascade, the top of the tower, and by the lake. Picnics at Ballyfin are for guests only and the Picnic House can also be pre-booked, though cost applies
How to book a picnic at Ballyfin Demesne:
Please call 057 875 5866
Picnic at Mount Juliet Estate, Co. Kilkenny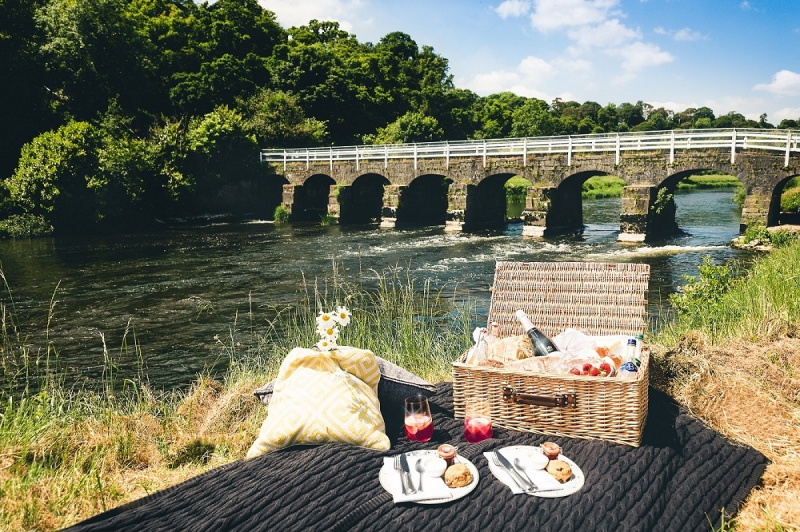 Steeped in heritage, Mount Juliet Estate is a stunning walled estate covering 1,500 acres of sprawling countryside in Co. Kilkenny. Mount Juliet is 20 minutes from the historical city of Kilkenny and just over one hour from Dublin. Its Michelin-starred Lady Helen restaurant has become a true foodie destination, while its luxurious bedrooms, famous championship golf course, and secluded woodland trails mean there's something for everyone here.
Enjoy your stay at the gorgeous Mount Juliet Estate with a charming picnic: a bespoke gourmet hamper assembled for you that you can share with a loved one. You do not need to be a guest at the hotel to enjoy their picnics.
Cost of a picnic at Mount Juliet Estate:
€45 per adult and €25 per child
How to book a picnic at Mount Juliet Estate:
Please call 056 777 3000 or email info@mountjuliet.ie