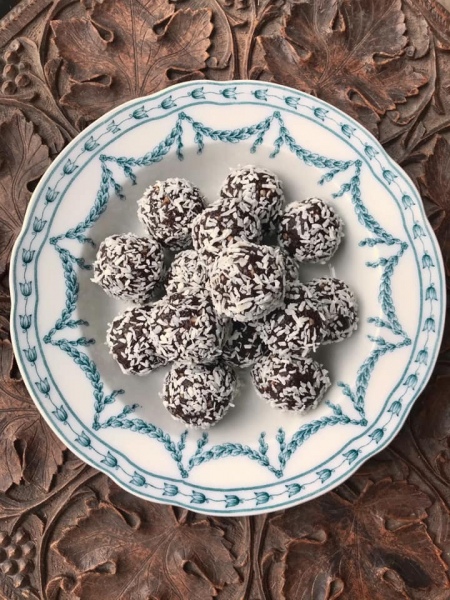 This recipe from Kela of Dunowen House in Co. Cork is quick and easy, and is an ideal snack for powering through that afternoon slump!
Ingredients:
180g pitted Medjool dates
180g raisins / sultanas
80g whole nuts (almonds, cashews or hazelnuts)
1 tbsp organic coconut oil
25g cocoa powder
1 tsp vanilla extract
Good pinch salt
Shredded coconut for rolling
Method:
1. Place all ingredients except the shredded coconut in a food processor & blitz until finely ground & mix starts coming together.
2. Take a heaped tsp of mix, roll into a ball then roll in the coconut. You should get 12-16 portions depending on size
3. Chill in fridge for at least 2 hours. You can store them in a container for up to a week in the fridge (if they last that long!!)