With the ever-changing weather on the island of Ireland, there is no denying that we see the four seasons of Spring, Summer, Autumn and Winter throughout the year. Due to the abundance of rainfall that we get every year and the exemplary soil, many fruits and vegetables can be grown here throughout the four seasons.
Ireland's Blue Book country houses have taken it into their own hands to freshly grow fruits, vegetables and many more delicious ingredients so guests can really get the taste of the season when they visit. Many of these country houses also use their own freshly grown ingredients to prepare delicious meals for their guests to enjoy.
Spring Flavours
Ballymaloe House freshly grown tomatoes
The sweet, tangy flavour of Ballymaloe Houses' freshly grown tomatoes gives guests a fresh taste of spring. The tomatoes are grown in a one-acre glasshouse at the Ballymaloe Cookery School in Co. Cork. The tomatoes are then used in Ballymaloe's delicious full Irish breakfast and in their spiced carrot and tomato soup.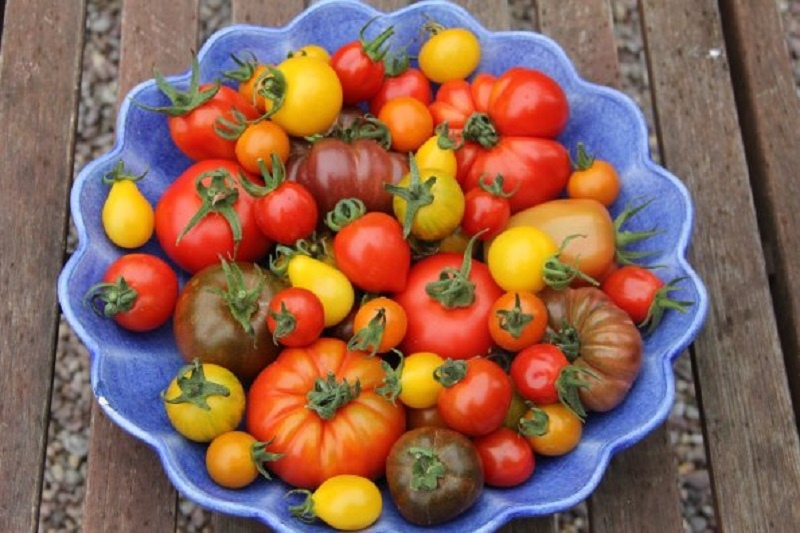 Castle Grove Country House fresh vegetables
Castle Grove Country House in Co. Donegal has been organically growing a wide range of their own fruits, vegetables and herbs in their Walled Garden for over 30 years now. Some of the vegetables grown include Carrots, turnip, cabbage and beetroot. Dine at Castle Grove's restaurant and enjoy the exquisite freshness of the home-grown ingredients. The Walled Garden fayre has been recently incorporated into their new a la carte menu.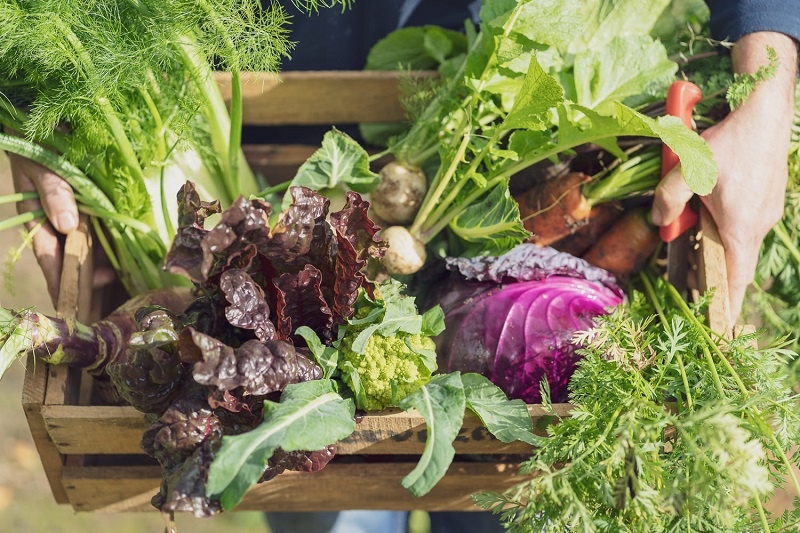 Summer Flavours
Dunbrody House freshly grown strawberries
The team at Dunbrody House grow their very own fresh summer strawberries in their kitchen garden for both their kitchen and for the exceptional cocktail list. The sweet taste of Dunbrody's strawberries gives a vibrant taste of summer. Enjoy Dunbrody's strawberries by relaxing in the sun under a blue sky on the terrace. Or, enjoy the strawberries by ordering Dunbrody's irresistible strawberry temptation – strawberries and cream!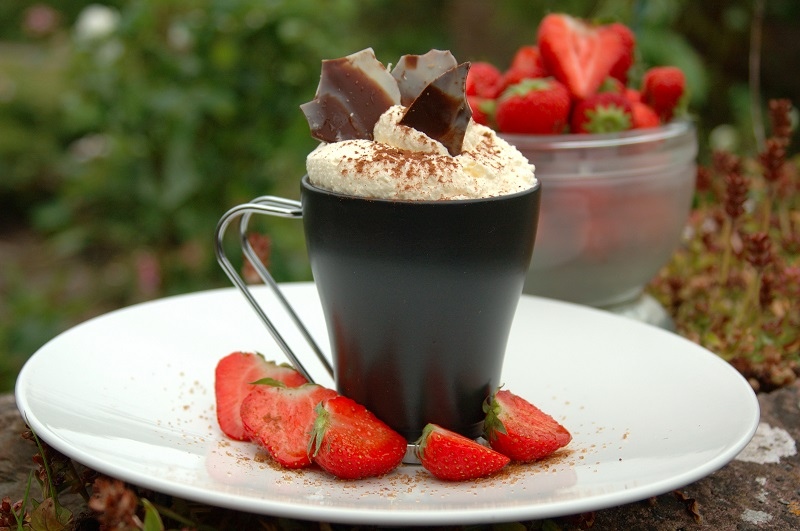 Rosleague Manor's seafood dining
Rosleague Manor is notorious for its fresh seafood. Located in the heart of Connemara, Rosleague Manor is the perfect destination to relax in the warm summer breeze and to enjoy the fresh taste of Cleggan Bay crab and line-caught mackerel. Rosleague's wild Connemara salmon tartare can be enjoyed 'al fresco' looking out to the bay or in their elegant restaurant. It is most definitely a summer dining experience.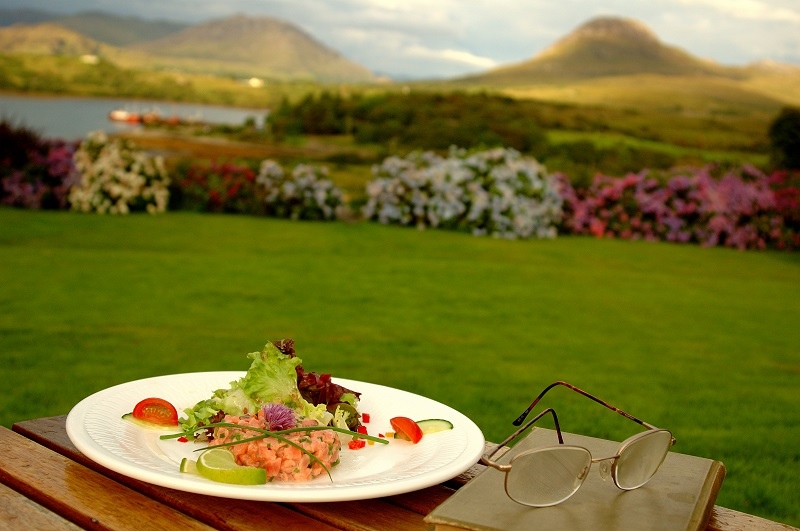 Autumn Flavours
Armagh apple tartlet with caramel sauce at Bushmills Inn
Autumn means the change in weather and daylight, but it also means apples and pears growing season. What better way take in the crisp autumn air than relaxing in the Garden Room and enjoying an Armagh apple tartlet with caramel sauce from Bushmills Inn. Apples lie at the core of Armagh heritage so not only are they the perfect taste of Autumn, but they are delicious too!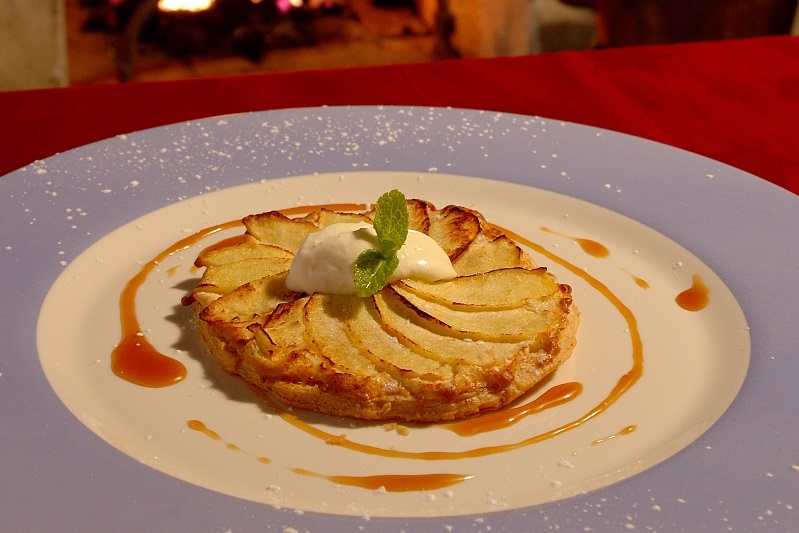 Pumpkin growing at the Mustard Seed at Echo Lodge
When we think of Autumn we immediately think of pumpkin patches and the yummy taste of pumpkin spice. The Mustard Seed at Echo Lodge in Co. Limerick grows pumpkins in their very own Irish country house garden. The pumpkins can then be cooked to be the main ingredient of dishes such as pumpkin pie, pumpkin soup or even healthy pumpkin muffins. Pumpkin spice can be added to coffee, onto roasted vegetables or into pancake mix.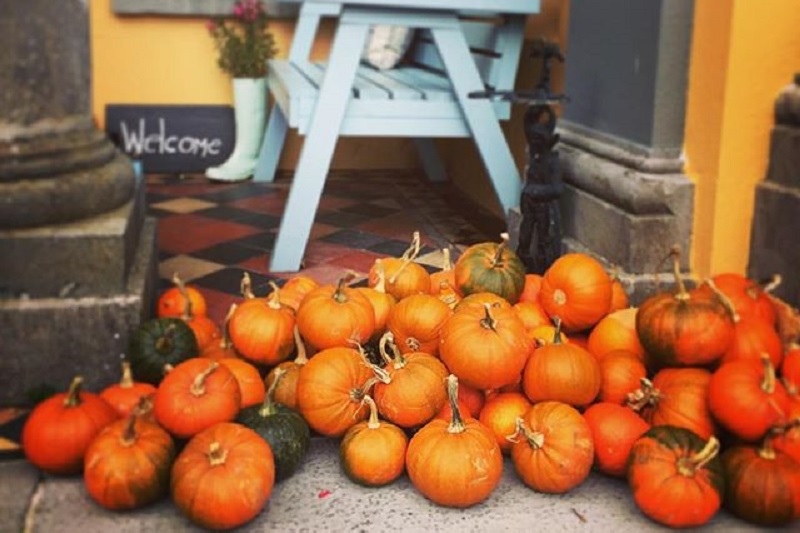 Winter Flavours
Mince pies and mulled gin appletini's at Newforge House
Mince pies are sweet pies filled with dried fruit and spices - a symbol of the Christmas season. They are the perfect comfort food after a long day and on a cold, dark winter's night. Relax and enjoy a Christmas break at Newforge House, Co. Armagh and sit by a blazing fire with their home-baked mince pies and mulled wine.
If mulled wine doesn't suffice your taste buds, why not try Newforge's very own mulled gin appletini. Mulled gin appletini is a unique winter cocktail with an array of ingredients in it including Shortcross Gin, caster sugar, cinnamon stick, whole cloves, cardamom pods and vanilla pods. The cinnamon-infused drink is the perfect way to wash down a tasty mince pie.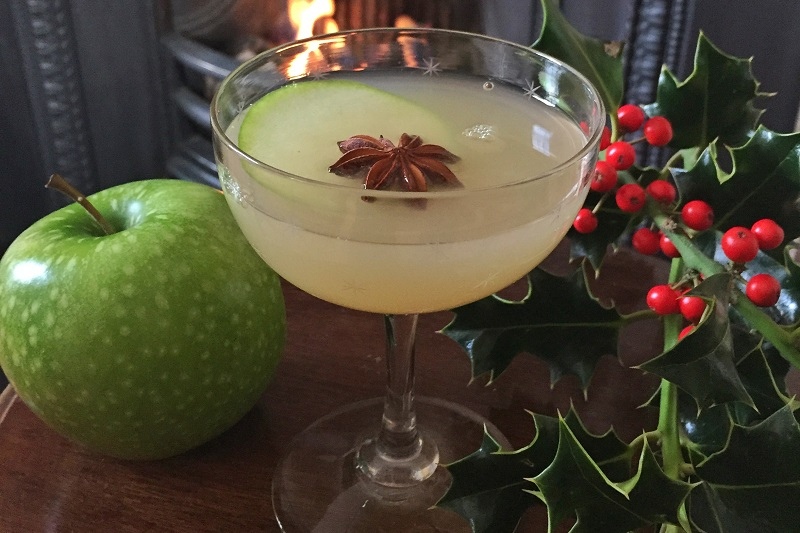 Wineport lodge's beef and Guinness stew
Irish stew, dating back to the early 19th century, is one of the most historic Irish dishes that tourists are eager to taste when they visit the island. Irish stew can be made with beef or lamb. Guinness has become a popular ingredient to add to traditional Irish stew as it gives the stew a warming taste of Ireland. The mouth-watering taste of beef and Guinness stew can be enjoyed by everyone on a cold winter's day at the Wineport Lodge, Co. Westmeath.