Most restaurants and other eating establishments have been offering vegetarian menus for years, but the explosion of interest in veganism in recent years has inspired some chefs to create entirely plant-based menus for their herbivorous clientele.
Here we introduce some fantastic options for vegan foodies who like to dine in style.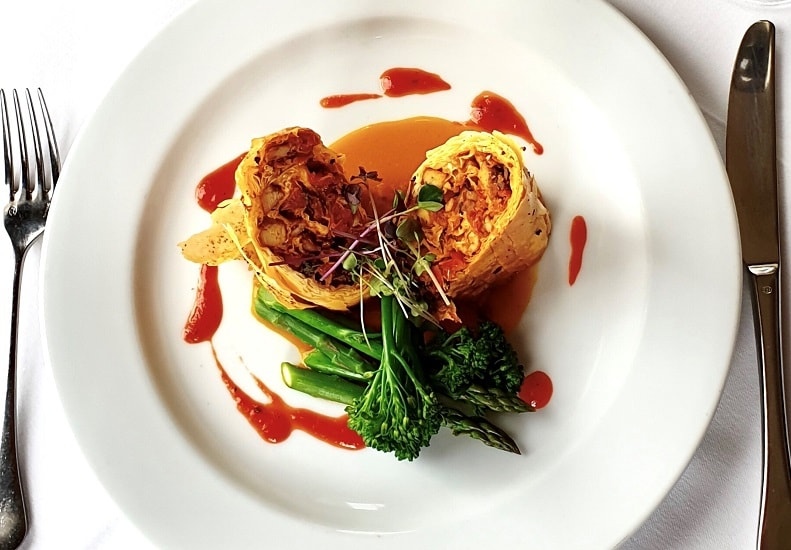 Castle Durrow is dedicated to looking after guests' every need, particularly in terms of dietary requirements. Whether in the dining room or as a wedding guest, the team at Castle Durrow will ensure that there is an option for all. Their delicious savoury Baklava is stuffed with olives, sun-blushed tomatoes, toasted hazelnuts and black forest tofu, drizzled with a carrot and tahini sauce. Another option is the vegan Filo basket, served with scented rice, stir-fried with Asian vegetables and topped with tempura bok choi and coriander.


Chefs at Chapter One are delighted to cater for vegan guests and recently put together a sumptuous sounding vegan tasting menu for one lucky guest, with dishes such as a Shaved salad of celeriac, mixed seed crumb, apple and golden raisin purée, and Roasted green asparagus with Japanese tapioca and truffle. Two and three-course dinner menus are also available.
Chef Ross Lewis aptly states "…our food is a story that is still unfolding." and this is certainly evident in Chapter One's ever-evolving menus, ever catering to changing tastes and trends.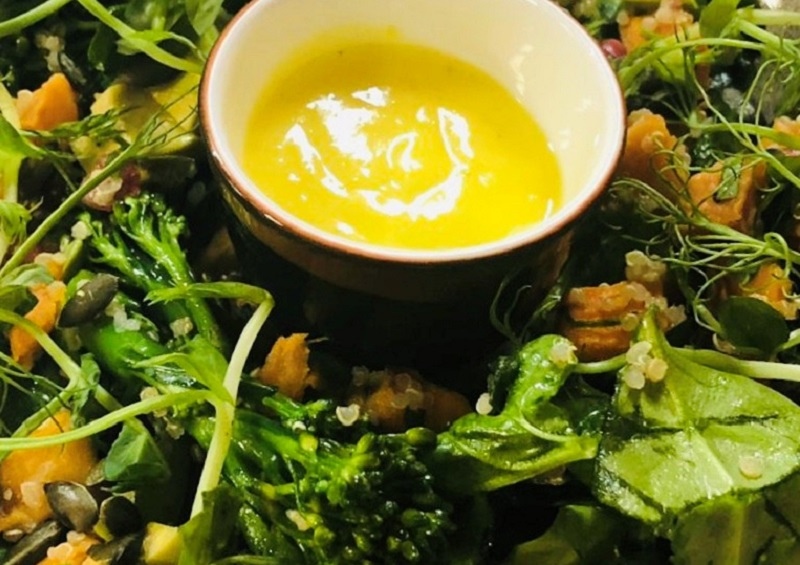 Bushmill's Summer Spring Salad is packed full of goodness and delicious, fresh summery flavours. A combination of broccoli, sweet potato, avocado, quinoa, baby spinach, chopped garden herbs, pomegranate and toasted pumpkins seeds, with a zingy citrus dressing, will set you up for the rest of the day.


The Ice House has added several vegan options to their already extensive and creative vegetarian menu, such as a Superfood mixed salad with mixed beans, cashews, almonds, sweet potato, carrot, beetroot and mixed seeds, and, f you're looking for something more indulgent - a Mixed bean and coriander burger, served with skinny fries.


The Wineport, located on the banks of Lough Ree in Co. Westmeath, have also added some vegan options to their menus., including a Risotto with garden peas and vegetable crisp, and Sautéed winter greens with bulgar wheat and cashew nuts, chilli and ginger dressing. Their offering changes according to what's in season and the time of year. So we can look forward to many more delicious dishes as the seasons change.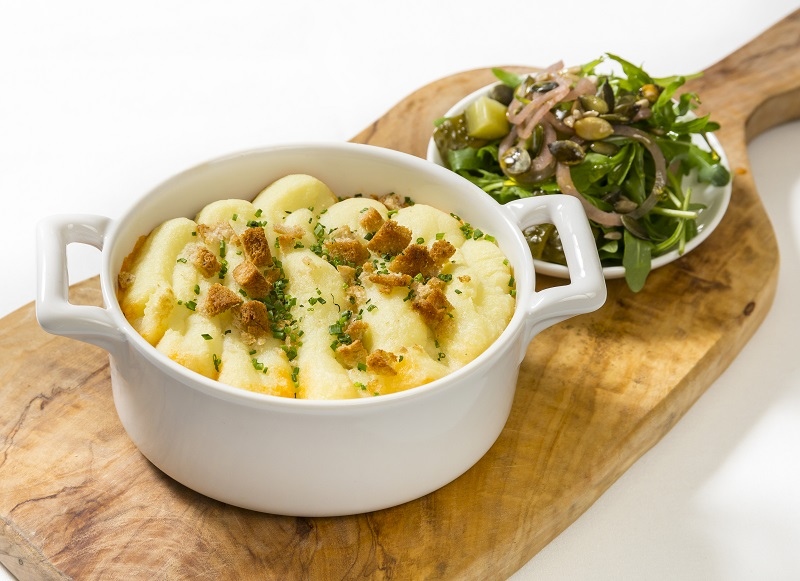 The Garden Room at the Merrion Hotel has recently launched an extensive, and entirely vegan menu, in partnership with author Holly White. Inspired creations that are sure to set guests' taste buds tingling include Shepardless pie with lentils – served with wilted rocket salad and Mushroom penne pasta with black olive and walnut tapenade. And make sure to leave room for dessert – who could resist the Mixed berry and apple crumble with vanilla coconut cream or the decadent sounding Salted caramel tart with dark chocolate sauce.


Mount Juliet Estate, recently upgraded to a 5 Star Hotel is dedicated to catering for each and every guest's needs. Their vegan offering at The Hound Restaurant includes a variety of delicious dishes that are entirely plant-based. The menu changes regularly depending on what's in season, but past menus have included Wellington of roasted pepper, courgette, spinach, basil and sweet onions, Wild mushroom ragout, braised rice, candied walnuts and sourdough croutons and for dessert, Coconut parfait with compressed pineapple and pineapple sorbet.
L'Ecrivain is happy to cater to guests seeking a plant-based Michelin meal, however, a couple of days notice is appreciated and allows the team to put together the perfect menu.
Once you taste the food, the additional organisation is more than worthwhile! A recent menu included decadent sounding offerings such as heritage beetroot with blackberries, hazelnuts and xeres dressing and Jerusalem artichoke with chanterelles, lemon and truffle.
Ireland's Blue Book Houses and Hotels are dedicated to meeting guests requirements and expectations, however, 24-48 hours notice is appreciated for dietary requirements - to make sure guests enjoy their visit as much as possible.
You might also enjoy:
3 Refreshing Summer Pimms Recipes
Summer Swimming - 6 Serene Spots for Wild Swimming
Have you an Appetite for Adventure - Take on the Big 5 Challange at Carrig