Indulge in one of the grandest of traditions - Afternoon Tea – in a Blue Book country house or historic hotel.

The tradition of 'taking tea' started in the 19th Century as a way to banish that 'sinking feeling' one experiences mid-afternoon. It has since become a treat to end an afternoon spent sightseeing or simply as an excuse to cosy by a warm log fire. From luxury hotels to country castles with breath-taking landscapes, we have selected a number of the finest tea experiences around the island of Ireland. Afternoon Tea has never gone out of fashion because it represents the opportunity for a small indulgence that doesn't break the bank.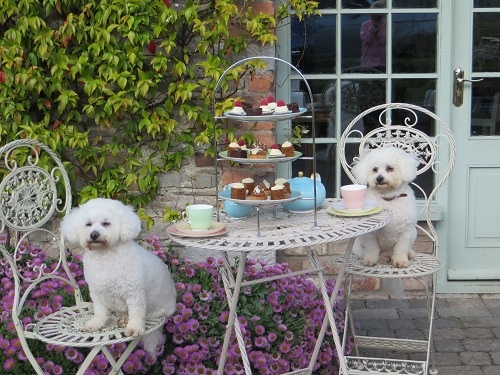 Delectable Afternoon Tea

What better way to begin a stay in a beautiful country house estate than with a classic Afternoon Tea for Two?
Tankardstown House is arguably Meath's most elegant location for a little indulgence and you can enjoy afternoon tea in the royal county with all the little extras to make it a special occasion.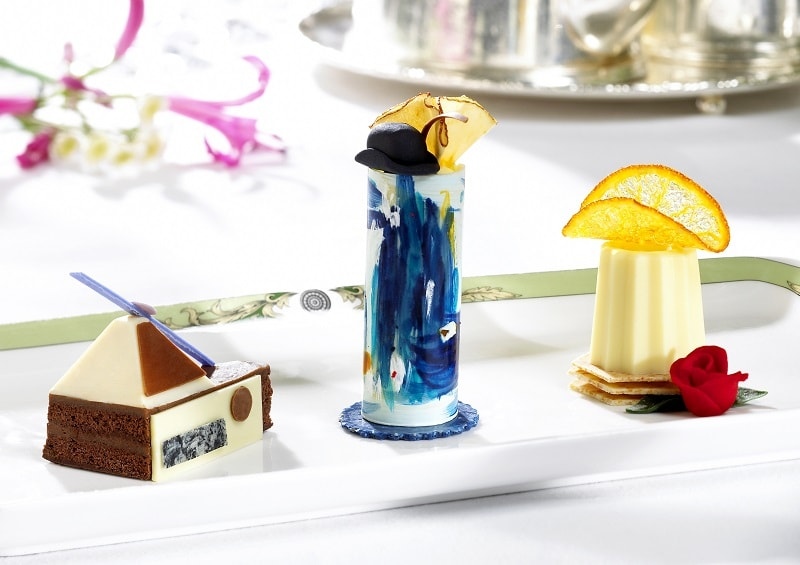 Shop 'til you drop in Dublin City Centre and then pop into the opulent Merrion Hotel and spend the afternoon watching the world go by while enjoying The Merrion's very special an Art Afternoon Tea, served in 5-star style.
Art Tea at the Merrion Hotel is a little bit of indulgence for art lovers or those who appreciate the beauty in intricately decorated and presented cakes and patisserie. Served in the Drawing Rooms guests can choose from a selection of delectable treats inspired by 19th and 20th-century work of Jack B. Yeats, William Scott and Louis Le Brocquy that are beautifully served on fine china and elegant tea accessories.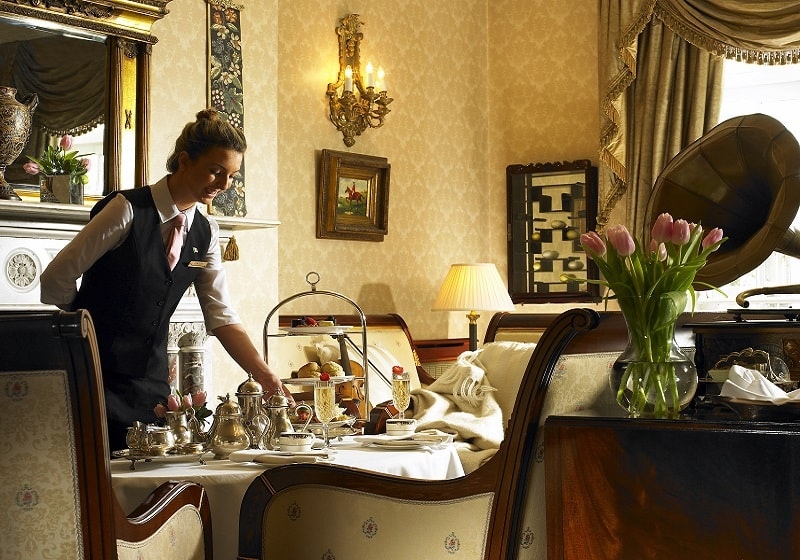 A countryside setting right in the heart of the city
Hayfield Manor, Co.Cork

While it is true that there is a wealth of things to see and do in Cork city, any trip to Cork should include time for Afternoon Tea in the 5 Star Hayfield Manor - a country house-style hotel right in the heart of the city.
Choose to relax in the spacious lobby or tranquil drawing-room, and soak up the Country Manor atmosphere as you enjoy a delicious assortment of pastries and cakes freshly prepared by Hayfield's expert pastry chefs.

Hunter's Hotel is Ireland's oldest coaching inn, located in County Wicklow - which is also known as 'The Garden of Ireland'.
With a long-standing tradition of friendliness, hospitality and good food, its picturesque gardens along the banks of the River Vartry are a delightful setting for a delicious Afternoon Tea.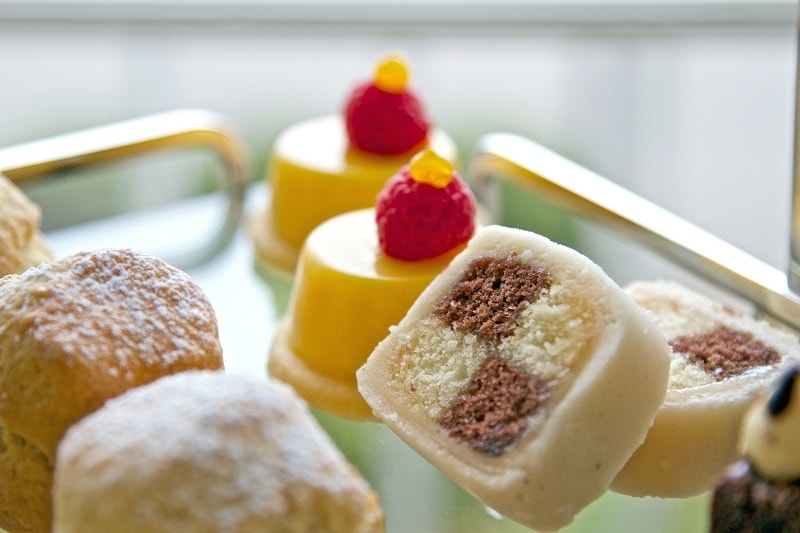 Company and Conversation in Luxurious Surroundings
Afternoon Tea at Mount Juliet Estate is truly an experience to be savoured, ensuring a pleasurable afternoon of company and conversation in the luxurious surroundings of the elegant Manor House and with views of Ballylinch Stud and the River Nore.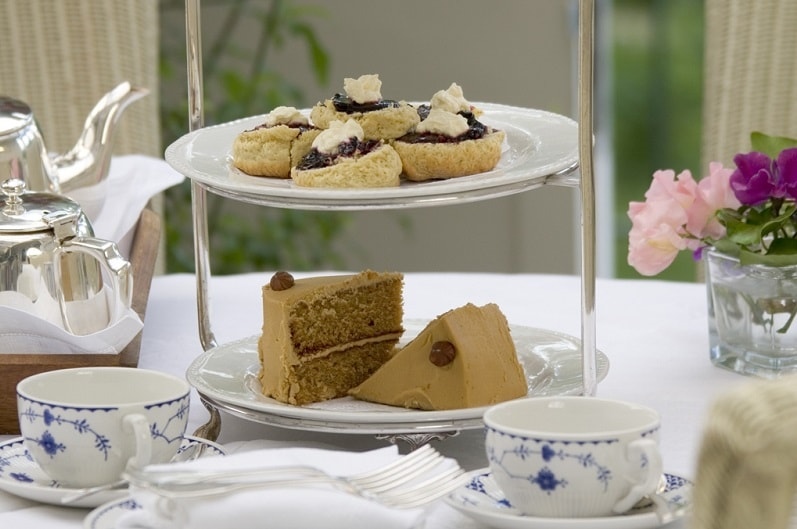 Afternoon tea in the drawing-room
Afternoon Tea at Ballymaloe House can be taken either in the drawing-room by the fire, or in the conservatory which is filled with scented geraniums and winter jasmine and looks out over the gardens and river. There are benches dotted throughout the gardens where guests can sit in summer and read or listen to the sounds of the farm. In winter the drawing-room is warm and peaceful - the perfect place to relax and gaze upon a setting sun after a long walk by the sea or through the Irish countryside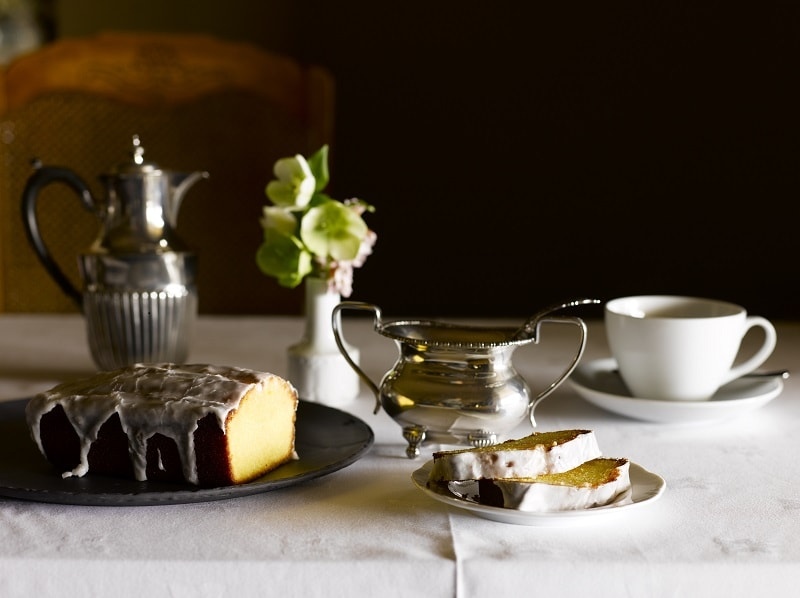 Take a turn off Corkscrew Hill into Gregans Castle Hotel where guests can enjoy some tasty nibbles with an assortment of exotic teas. Join the team in the Corkscrew Bar where the open fire is always glowing and you can sit back and relax in comfortable, luxurious surroundings. This the perfect place for afternoon tea after a day's sightseeing or hiking.

Wonderful relaxing armchairs in rich colours set the scene for your Afternoon Tea with a twist at Castle Durrow
The pleasure gardens, river walks and adjoining woodland are terrific for working up your appetite.

Enjoy afternoon tea in some style in Marlfield House. Sumptuous teas, accompanied by luscious cakes and of course a chat amongst friends.

The elegant and gracious surroundings of Marlfield House are perfect for an afternoon of relaxing, chatting and being pampered with crisp white linen, bone china and gleaming silverware in the opulent drawing room or on the tranquil terrace overlooking the gardens.

Choose from dressed scones with Wexford berry compote and cream, Chocolate chip and hazelnut cookies and butter shortbread biscuits.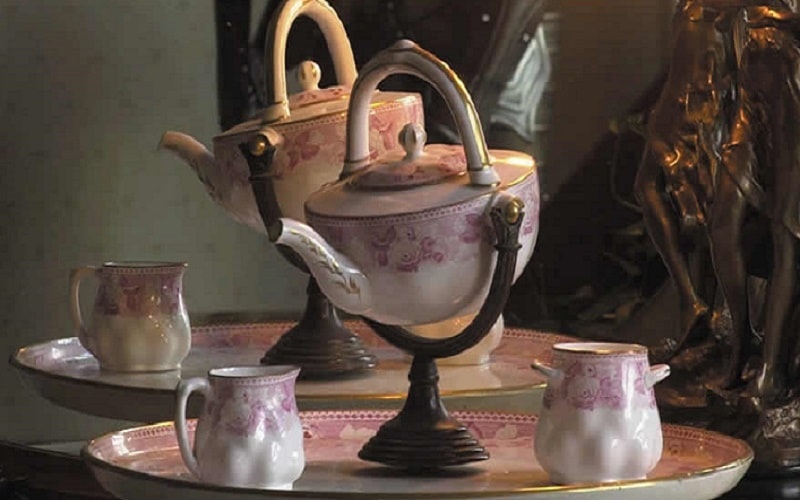 The Park Hotel in Kenmare is a must-see for those touring the Ring of Kerry. At The Park Hotel, overlooking the Roughty River and suspension bridge is one of life's true 5-star luxurious indulgences. Out on the veranda, under a sunshade, on a fine summer's day or warm and cosy by the fire during winter, its afternoon tea in style whatever the season.
Tea in a Georgian Manor House
This captivating 1830's Georgian Manor House Hotel hides amid 300 acres of tranquil parklands on the idyllic Hook Peninsula and yet is less than 10km from Waterford City.
After a relaxing walk through the parklands, enjoy afternoon tea in the splendour of Dunbrody House.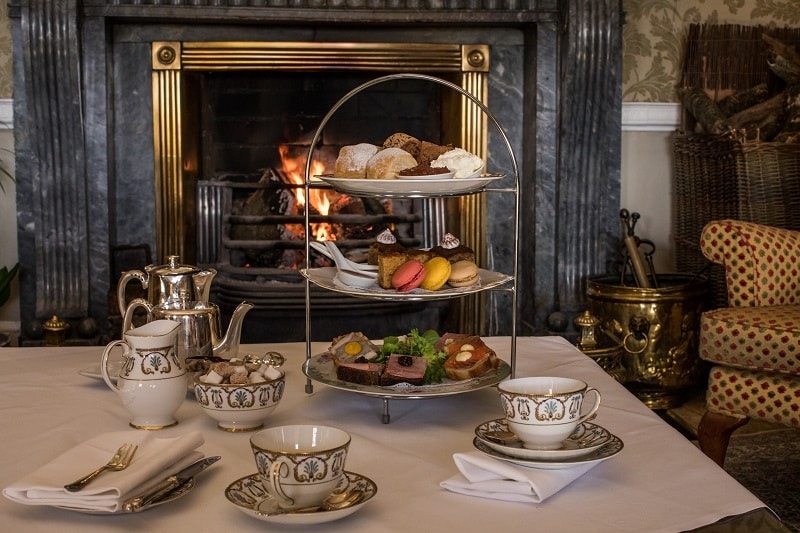 Enjoy Traditional Afternoon Tea in this 1720 Georgian Heritage Mansion
Longueville House, Co.Cork

Afternoon Tea in Longueville House is an institution in itself and is served in The Drawing Room & Mount Hillary Room of Longueville House in front of a roaring log fire. Afternoon tea is all about relaxation or catching up with old friends and loved ones and makes for a memorable afternoon whiling away a few hours.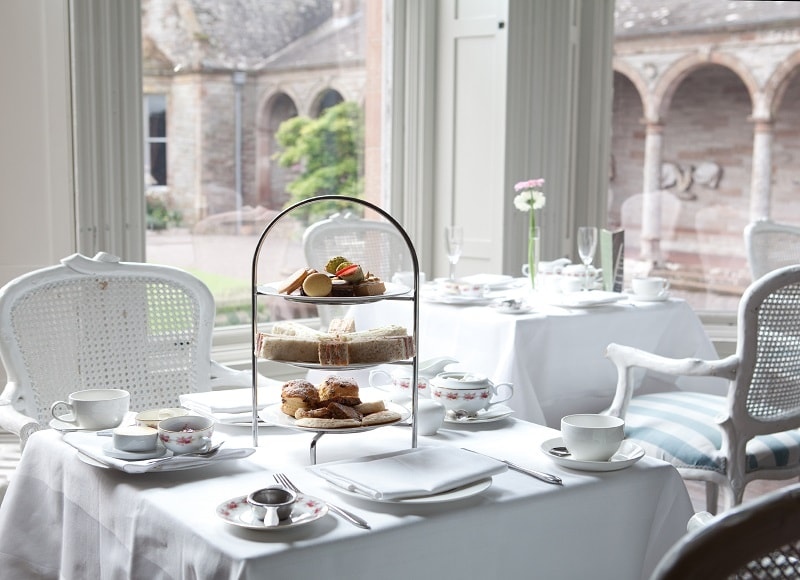 Afternoon Tea at Castle Leslie is a treat for all. Set in a beautiful castle with cosy interiors and beautiful period furniture, the staff at Castle Leslie are on hand to make sure your visit is as relaxing and enjoyable as it can be. Enjoy a selection of elegant savouries and homemade sweet treats in the Drawing Room and get swept away to another time with the old-world hospitality.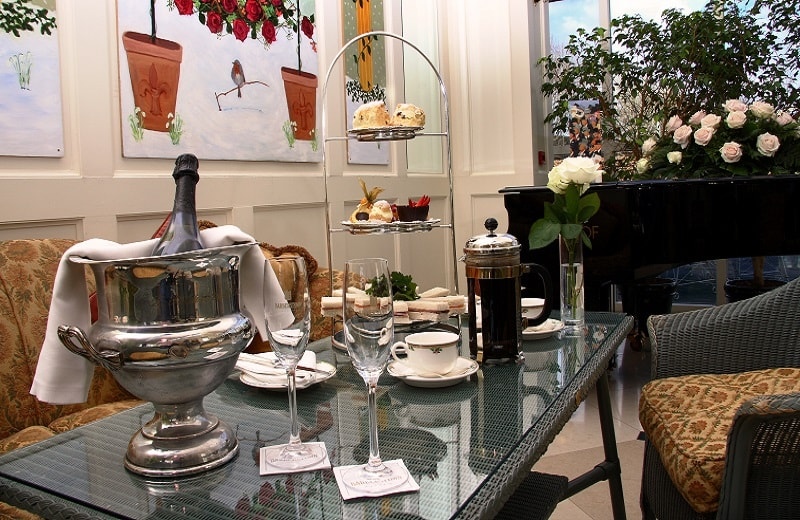 Lloyd-loom furniture in a bright airy atrium with gentle airs on the grand piano set the scene for Afternoon Tea at Barberstown Castle.
Enjoy the open log fire, overlooking the fabulous outdoor terrace and Rose Gardens in the Edwardian style Tea Rooms Restaurant.