5 Days/4 Nights Castles, Gardens & Historic Houses of Ireland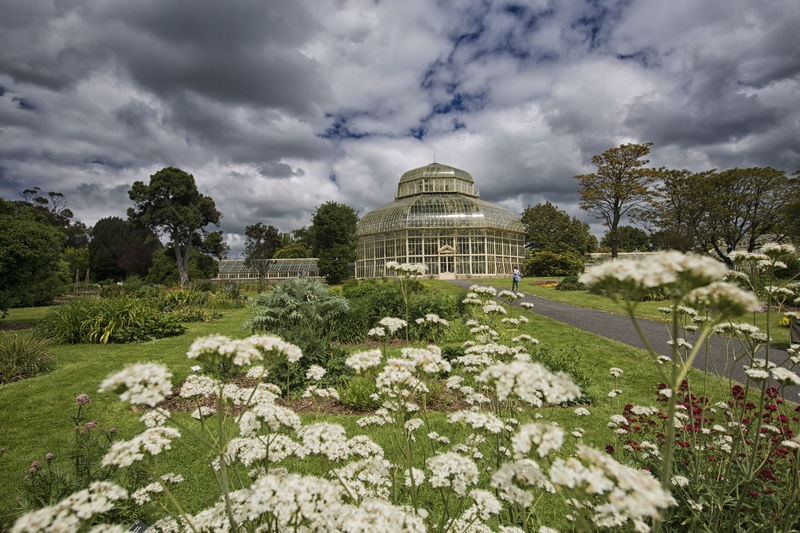 Day 1:
Arrive in Dublin. After a quick rest in The Merrion Hotel or The Wilder Townhouse, jump into a taxi to the National Botanic Gardens. Established in 1705 by the Royal Dublin Society, the National Botanic Gardens stretches over an area of 19.5 hectares and is home to at least different 20,000 plant species.
On returning to the city centre wander over to the National Gallery, just a three-minute walk from The Merrion, or a 15 minute walk from The Wilder. Afterwards, stretch your legs with a walk around Merrion Square & Gardens and make sure to look out for the statue of Oscar Wilde reclining on the rock.
For dinner on your first evening we suggest:
Or perhaps you would prefer to visit the King Sitric Restaurant in the picturesque fishing village of Howth. Just a short train journey from Dublin city centre.
Overnight: The Wilder Townhouse or The Merrion Hotel
Other accommodation options nearby: Barberstown Castle or King Sitric Restaurant Restaurant & Accommodation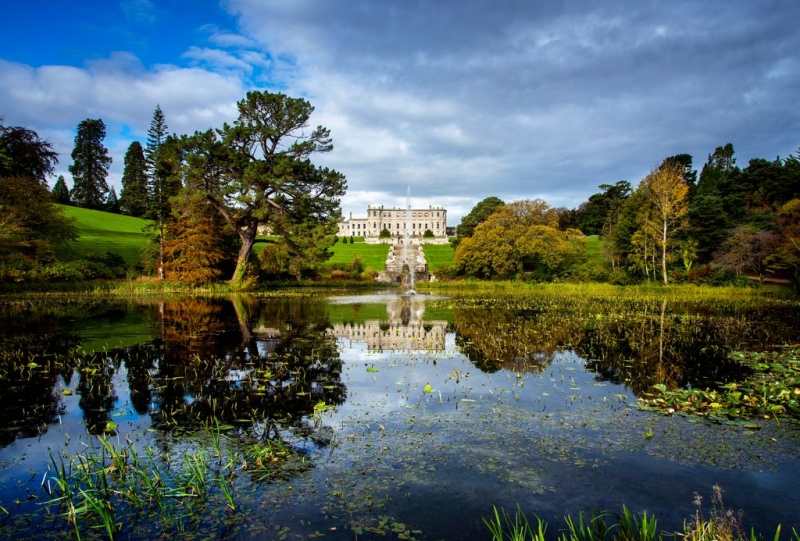 Day 2:
Drive south into County Wicklow, also known as the "Garden of Ireland". Spend some time in the enchanting Powerscourt Gardens - a sublime blend of formal gardens, sweeping terraces, statuary and ornamental lakes together with secret hollows, rambling walks, walled gardens and over 200 varieties of trees and shrubs.
After a relaxing lunch, travel further south to Mount Usher Gardens in Ashford. Like all the great gardens of Ireland, Mount Usher offers varying pleasures at different times of the year. Rhododendrons in Spring, a blaze of Summer colour and the wistful tints of Autumn, all elegantly set off by the crystal waters of the river.
As evening draws near, retire to Hunter's Hotel - famous for their own beautiful gardens. Or you may wish to travel a little further south and stay in Marlfield House - a beautifully restored Regency period house set on 36 acres of fine gardens and woodland. Rooms are filled with antiques, paintings and vases of flowers from the garden.
Overnight: Hunter's Hotel or Marlfield House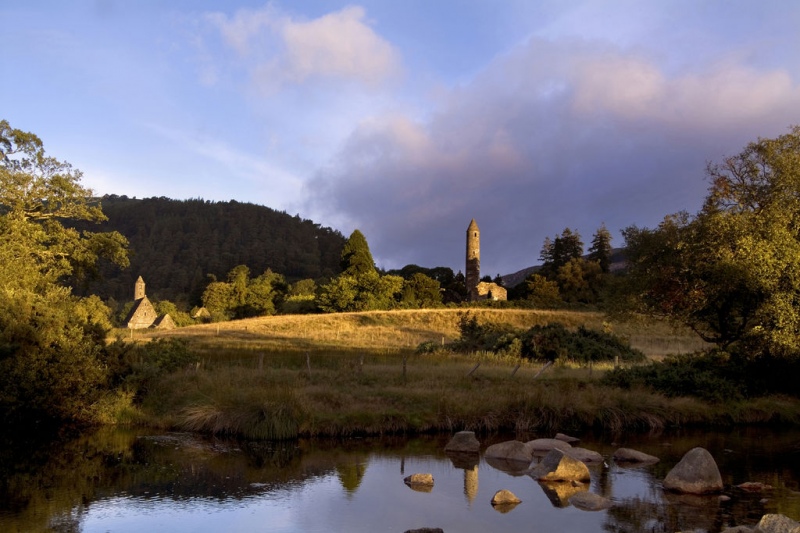 Day 3:
Rise early and drive to Glendalough National Park for a walk around the lakes. For thousands of years, people have been drawn to 'the valley of the two lakes' for its spectacular scenery, rich history, archaeology and abundant wildlife. Leaving Glendalough, cross over the Wicklow mountains taking in the stunning Wicklow Gap Route.
Visit Russborough House - a stately house situated near the Blessington Lakes reputed to be the longest house in Ireland. It is a particularly fine example of Palladian architecture, designed by Richard Cassels for Joseph Leeson, 1st Earl of Milltown and built between 1741 and 1755.
Leaving Russborough House drive to the National Stud & Japanese Gardens.
Overnight: Rathsallagh House or Barberstown Castle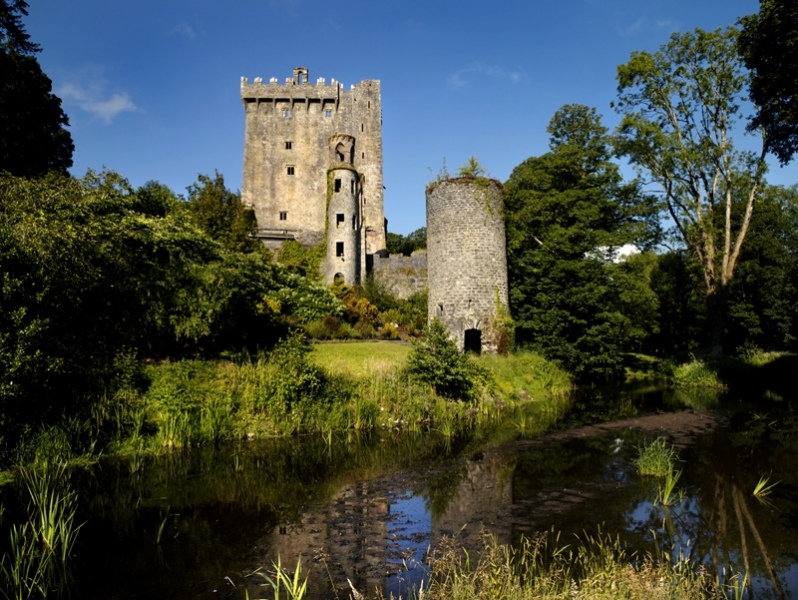 Day 4:
Travel south into the heart of the Irish countryside and visit the famous and majestic Rock of Cashel.
From Cashel journey further south to Cork. Visit Blarney Castle with its famous Blarney Stone said to impart the gift of eloquence to all who kiss it. If time permits also visit Blarney House and Gardens.
Overnight: Longueville House, Hayfield Manor, Ballymaloe House, Aherne's Townhouse & Restaurant, Liss Ard Estate, or Blairs Cove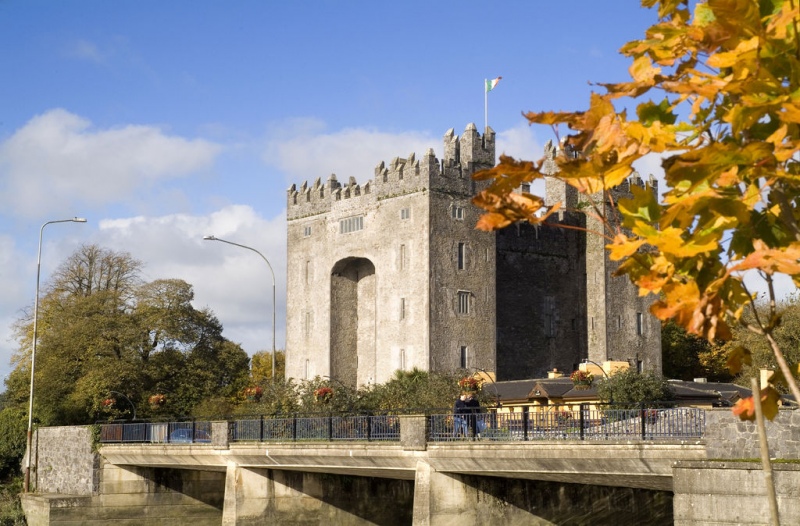 Day 5:
Arise to your final day in Ireland and a trip to Bunratty Castle.
Bunratty Castle is the most complete and authentic medieval fortress in Ireland. Built in 1425 it was restored in 1954 to its former medieval splendour and now contains mainly 15th and 16th-century furnishings, tapestries, and works of art which capture the mood of those times.
Drive to Shannon Airport and depart from Ireland.