A 10 Day Romantic Tour of Ireland
Looking for the perfect honeymoon or romantic break in Ireland? Then choose this luxurious Blue Book romantic getaway. Spend cosy nights in country houses, dine on delicious Michelin star meals and stroll through glorious gardens…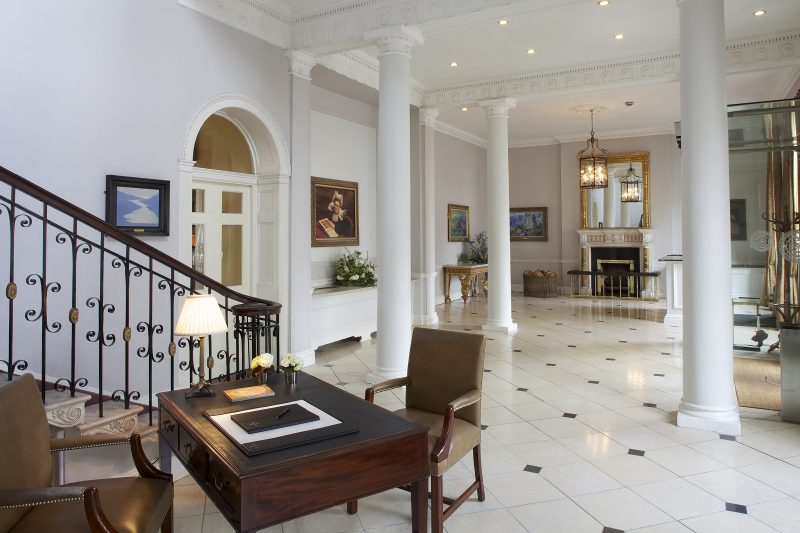 DAY 1:
Arrive at Dublin Airport, and head straight for the heart of Georgian Dublin. Enjoy all the thrills of staying in this vibrant city. Stroll hand in hand through the streets, or take an open-top bus tour to see all the sights.
Visit the Guinness Storehouse, one of the most popular tourist attractions in Dublin, where you can learn to pour the perfect pint and visit the Gravity Bar where you can view the city from one of its highest points. Trinity College Library should also be on your agenda, as one of the world's most beautiful libraries and also the home of the world-famous Book of Kells, a handwritten manuscript that was written over 100 years ago. The Little Museum of Dublin has been voted as the Best Museum in Ireland, where you can learn all about the history of Dublin through an engaging and entertaining tour.
Dine in style on your first romantic evening with a choice of Michelin Star restaurants. Chapter One Restaurant (convenient if you have visited the Hugh Lane Gallery or Dublin Writers Museum) serves beautiful stylish modern-Irish dishes with a focus on locality and seasonality. Another option for you is Restaurant Patrick Guilbaud is one of Ireland's only two Michelin Star restaurants and is perfect for those looking for an indulgent and decadent dining experience.
Dublin City Centre offers two wonderful choices for your overnight stay in Dublin – The Merrion Hotel is a beautiful 5 Star Hotel in the centre of Georgian Dublin, close to all the main attractions and a sure way to spoil yourself on the first night of your romantic trip. Alternatively, The Wilder Townhouse is a chic and quirky boutique townhouse hotel on a quiet street just 5 minutes from the centre of Dublin.
Overnight: The Merrion Hotel or The Wilder Townhouse

An alternative nearby: Barberstown Castle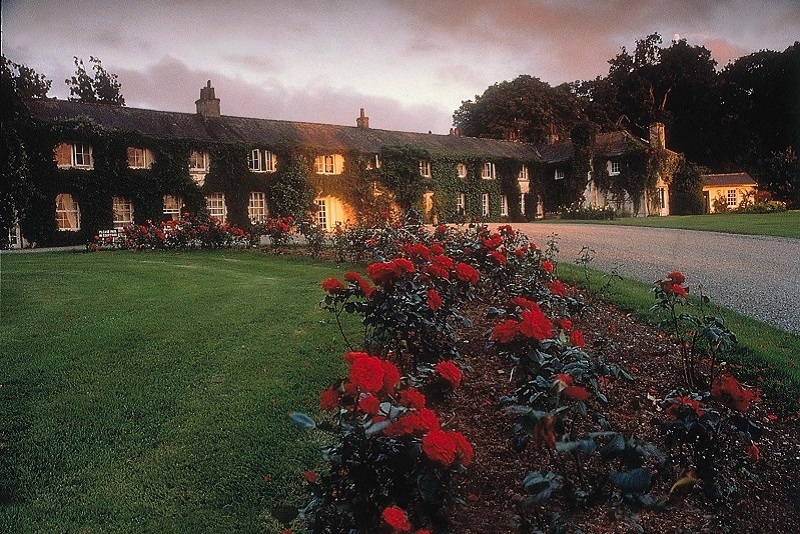 DAY 2:
Before leaving Dublin, make sure to visit the picturesque and historic fishing village of Howth, just 25 minutes from Dublin city by car or train. If you're feeling energetic you can walk along the cliffs which provide breath-taking views across the Irish sea. Or simply wander the piers, see the old fishing boats and the seals. Make sure to stop for a bite to eat in the East Café Bar or the more formal King Sitric Restaurant, both serving up delicious fresh seafood caught just across the road in Balscadden Bay.
King Sitric also offers beautiful accommodation if you feel like extending your Dublin stay another day. Otherwise, it's time to head south to County Wicklow – the Garden of Ireland.
Your first night in the countryside will be at the irresistibly lovely Rathsallagh House, where you will find an abundance of peace and quiet. Wonderfully large romantic bedrooms await you. Breakfast is their 'piéce de resistance' and will set you up the next day for your travels.
Overnight: Rathsallagh House
Alternatives: King Sitric (Dublin), Hunter's Hotel (Wicklow) or The Wicklow Escape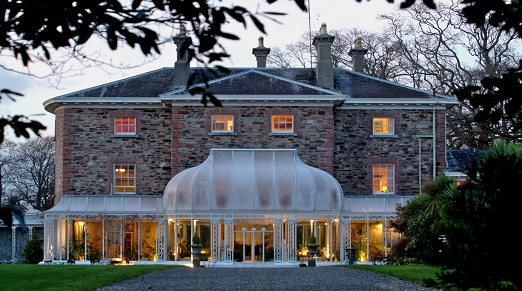 DAY 3:
They don't call it the garden of Ireland for no reason. Wicklow is packed with wonderful gardens and national parks for you to enjoy and explore. Stop for a romantic stroll through the gardens of Russborough House and find your way through the topiary maze. If you get lost, the statue of Cupid standing at the centre is there to help you find your way.
For a more strenuous hike, you might prefer to head to Glendalough National Park, a remarkable place that will still your mind, inspire your heart and fill your soul. It is an area renowned for natural beauty and history, and there are walks and hikes for all fitness levels and abilities.
Spend the night at the luxurious Marlfield House a magnificent Regency House, where all the bedrooms are beautifully designed for lovers of romance. There are two dining options at Marlfield House, the award-winning Duck Restaurant - a relaxed space with blazing fires, or alternatively you can gaze into your partner's eyes over candlelight in the fine-dining Conservatory Restaurant. Either one guarantees a memorable dining experience.
Overnight: Marlfield House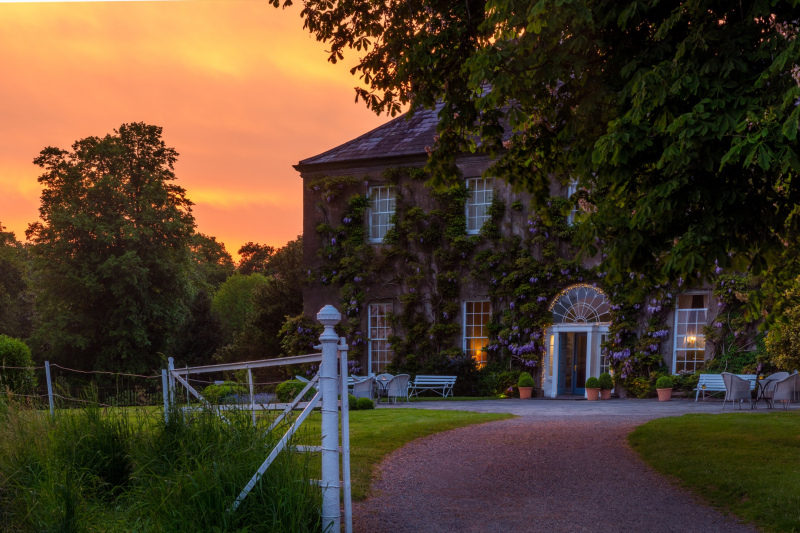 DAY 5:
Head west towards Cork, stopping in the House of Waterford Crystal en-route. Go behind the scenes and learn how the intricate crystal masterpieces are created. Those on honeymoon may also wish to buy some lovely traditional cut glass crystal champagne flutes to bring home.
Break up the remainder of your journey by stopping Dungarvan for lunch in The Tannery Restaurant. This award-winning restaurant is owned and run by celebrity Chef Paul Flynn and his wife Máire. (If you have the flexibility to add an extra night to your trip, the Tannery also have wonderfully cosy rooms).
Depart the Tannery and continue on along Ireland's southern coast to Ballymaloe House renowned for organic produce and an ever-changing menu of classic country house fare. The cosy bedrooms are filled with period furnishings and other small touches, which provide a wonderfully romantic ambience combined with an abundance of Irish charm.
Overnight: Ballymaloe House
Alternatives nearby: Aherne's Townhouse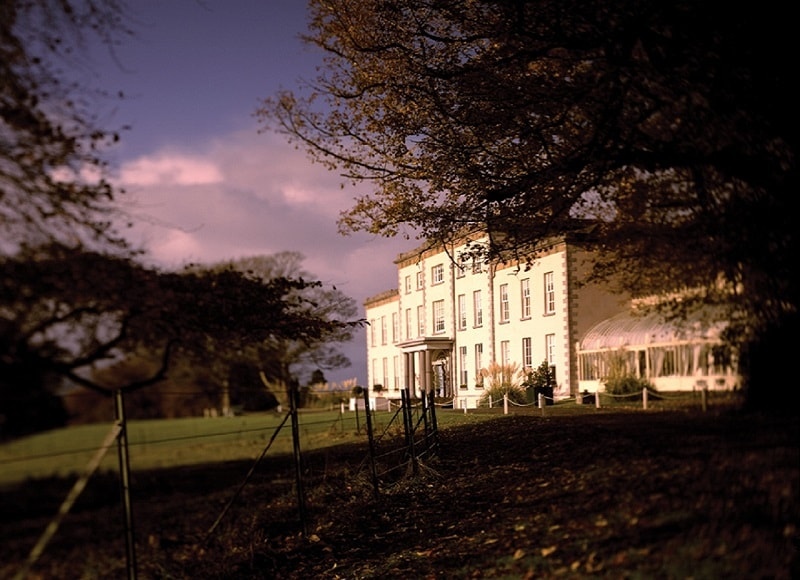 DAY 6:
Once you drag yourself reluctantly from the warm embrace of Ballymaloe House take some time to stop for a tour of the nearby Jameson Distillery in Midleton, home of Irish whiskey. Your romantic sojourn will take you on a short drive to visit Fota House and Victorian Working Garden. Fota House is an architectural masterpiece and treasure trove of art.
Overnight just an hour away in Longueville House, a beautiful Georgian Manor whose bedrooms are all individually decorated to the highest standard and bursting with antiques and heirlooms. Explore the 450 acres of beautiful grounds, and make sure to try the homemade cider or apple brandy. You can even purchase the cider and brandy from Longueville House to take home with you.
Overnight: Longueville House
Alternatives nearby: Hayfield Manor, Perryville House and Fernhill House and Gardens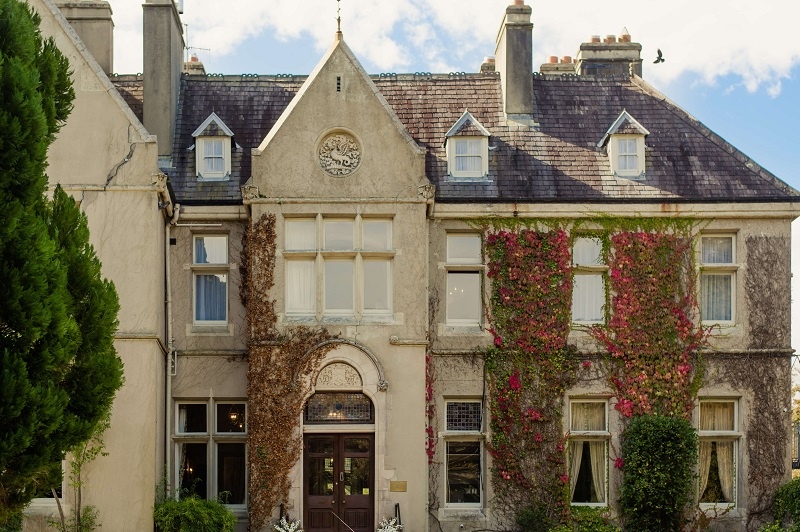 DAY 7
Drive towards the Ring of Kerry, one of the most famous parts of Ireland, renowned for its natural beauty.
Overnight in Cahernane House Hotel – right on the edge of Killarney National Park. Spend the day exploring the park, visiting famous beauty spots like The Meeting of the Waters, Governor's Rock. Your hosts at Cahernane can prepare you a delicious picnic to take with you, and bicycles so you can explore even further.
You should also take the time to visit Muckross Abbey, and the hotel can arrange for you to be taken there by horse and carriage if you wish.
Once back at the house enjoy an evening of romance with a 5-course candlelit dinner in the Herbert Restaurant. A rose petal turndown service can be provided on request.
Overnight: Cahernane House Hotel
Alternatives nearby: Park Hotel Kenmare, Killarney Royal , The Lansdowne Kenmare and Carrig Country House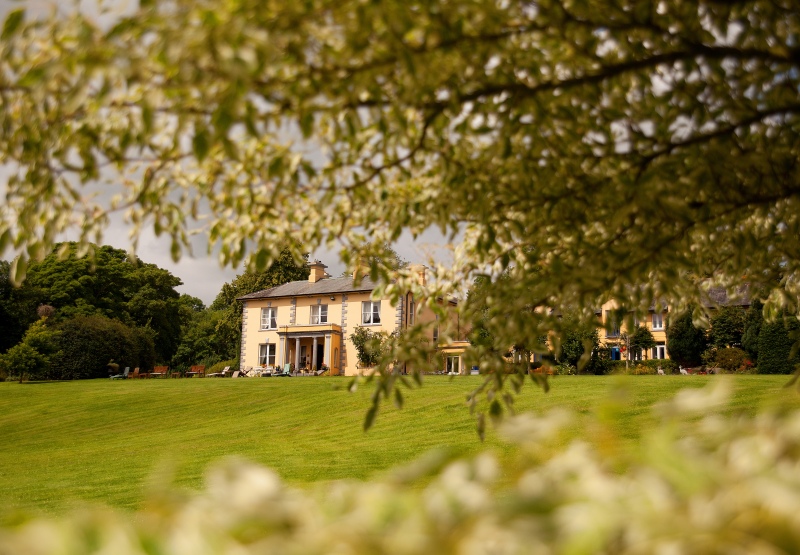 DAY 8:
Drive from Cahernane House towards North Kerry and visit the town of Listowel, home to all those would-be writers, as this was the home of the famous playwright John B. Keane. Enjoy a pint in John B. Keane's pub before heading off towards Ballingarry, near Adare village. Adare village is considered one of Ireland's prettiest villages and is certainly worth stopping off at, with plenty of stylish boutiques to browse, a lovely park to explore and more.
Your resting stop for tonight will be in the quaint Mustard Seed. Don't forget to ask for the four-poster bedroom for added luxury and romance!
Overnight: The Mustard Seed
Alternatives nearby: No.1 Pery Square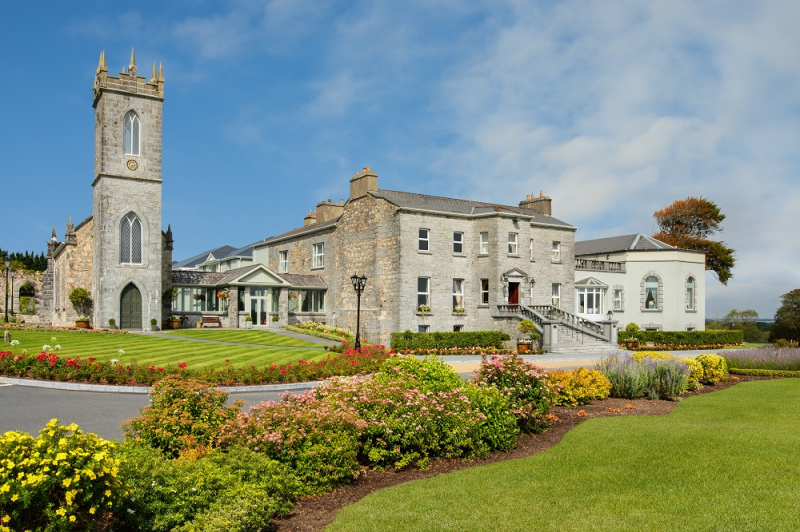 DAY 9:
Drive north from Ballingarry towards county Galway, home to the breath-taking landscapes of Connemara, the lively city of Galway itself and the myriad of charming and colourful seaside towns and villages along the Galway coast. Check in to the 5 Star Glenlo Abbey Hotel for a glamorous end to your trip. Just minutes outside of Galway city, it the perfect base for exploring the city as well as being easy driving distance from many of the main places of interest in Galway, including Kylemore Abbey and Victorian Walled Gardens and Connemara National Park.
Make your last night in Ireland one to remember and dine in the Pullman Restaurant, which is set aboard two carriages from the original Orient Express. A wonderful, unique dining experience and a journey back in time to a more romantic era.
Overnight: Glenlo Abbey Hotel
Alternatives nearby: Cashel House Hotel, Rosleague Manor, Currarevagh House or Delphi Lodge
DAY 10:
Drive from Galway to Shannon Airport or Dublin Airport for your outgoing flight