Ireland is an island off the mainland of Europe and is well known for having some of the most beautiful coastlines in the world. Where better to enjoy the fresh sea air, rugged cliff-faces and dramatic landscapes along with the exhilaration of watching the churning oceans on Ireland's west coast or the tranquillity of the gently lapping waves on the beaches of Donegal. The following Blue Book houses and hotels are all situated beside the sea and are each blessed with their own unique and breathtaking views...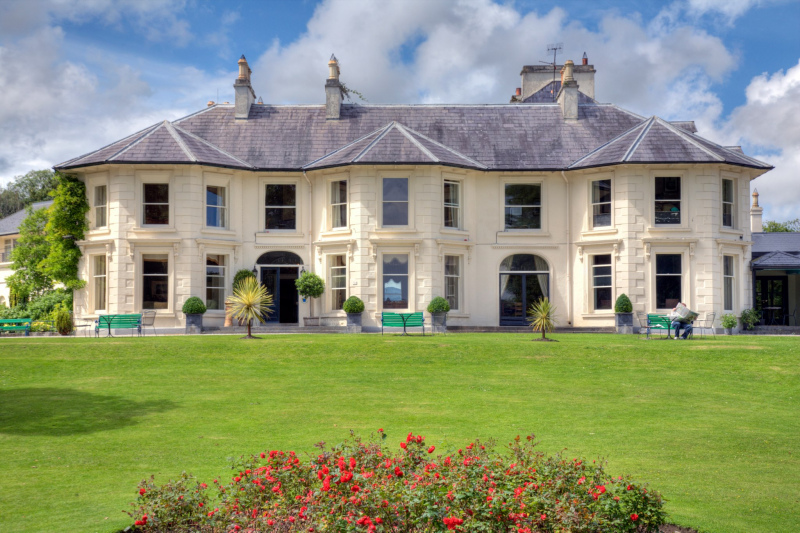 Donegal is Ireland's most northern county and renowned for its spectacular coastline. Here you will find Rathmullan House situated on Lough Swilly. The front bedrooms have some spectacular ocean views of the North Atlantic ocean and it is only a hop, skip and a jump across the front lawn to lead you through to the beach nearby.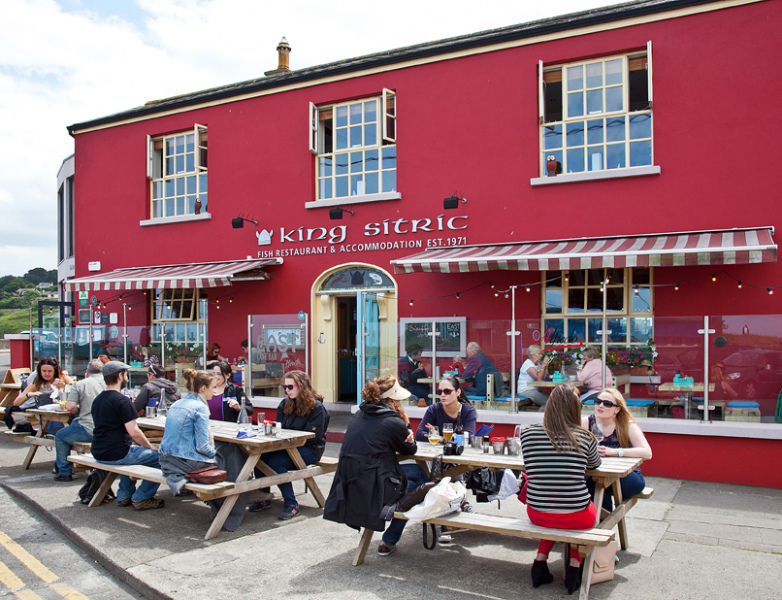 Situated in the busy fishing village of Howth, on the East Pier, is the King Sitric Townhouse. Here all the rooms have sea views and when you tuck yourself into your bed at night you can hear the soothing sounds of the ocean and seaside just beyond your window.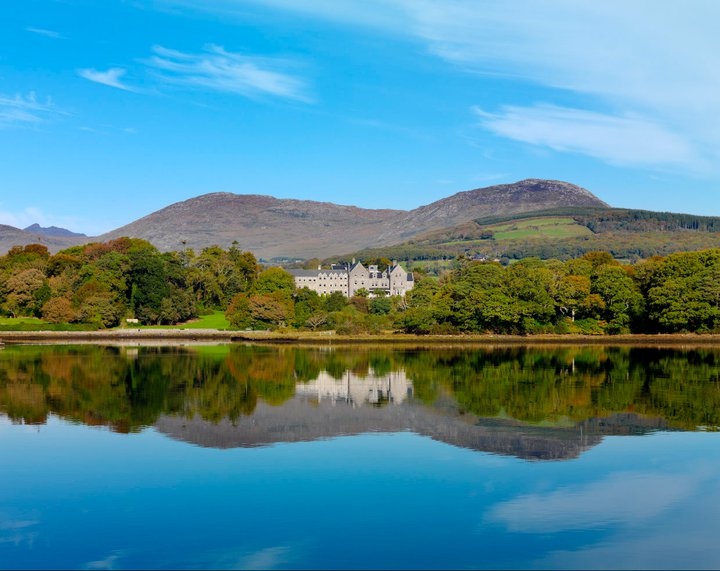 The luxurious Park Hotel is located on the estuary of the Kenmare River. The bedrooms in the Park Hotel have majestic views over the estuary with the Caha and Sheehy mountains in the far distance.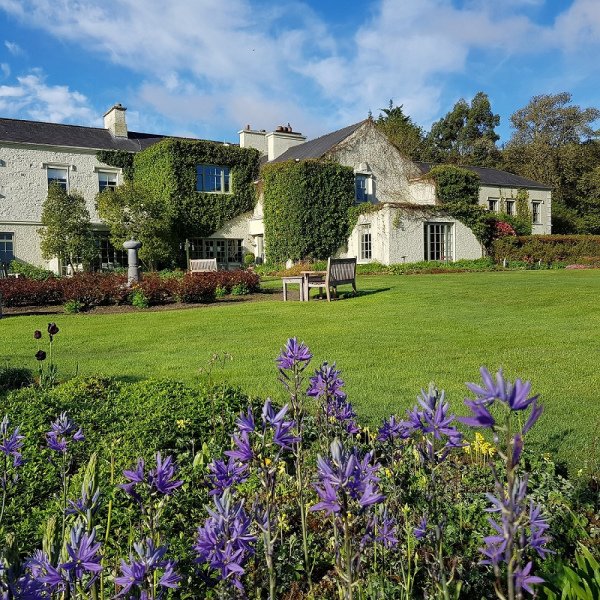 Only a few bedrooms overlook the sea in Gregans Castle whilst other rooms enjoy wonderful views of Corkscrew Hill. The Atlantic Ocean is visible in the distance here and appears calm and serene just like the guests who stay there.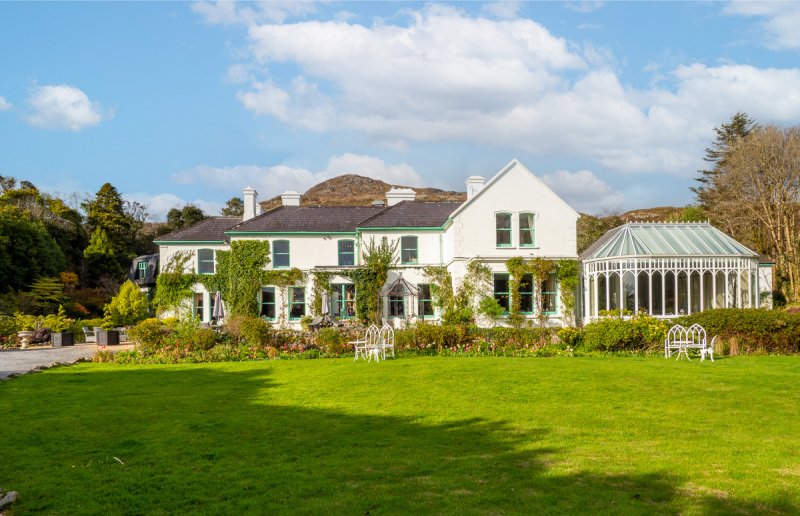 Drive around some exciting twisty narrow roads to Cashel Bay in Connemara where you will find Cashel House hidden in a little oasis of colourful gardens. The rooms to the front of the old house enjoy some wonderful sea views and are bordered by trees and shrubs.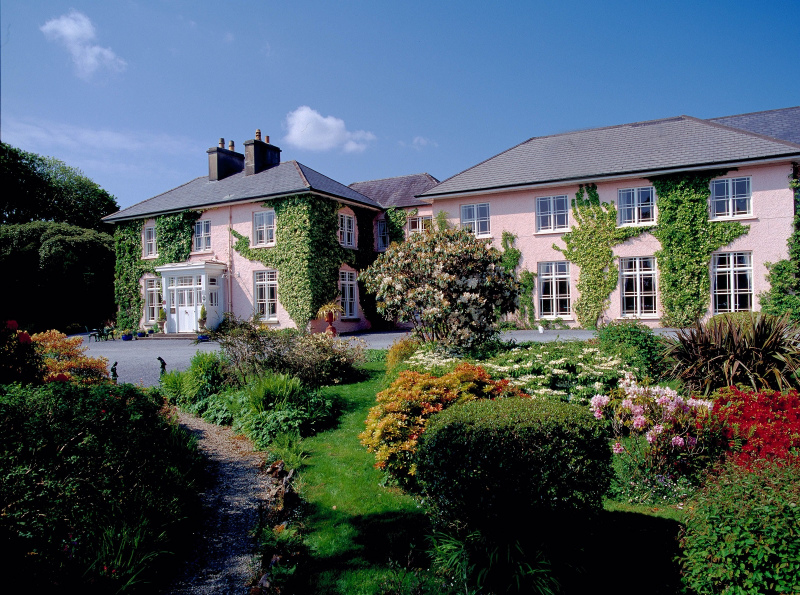 Situated on the outskirts of Letterfrack and close by to the fabulous gardens of Kylemore Abbey; Rosleague is located in a well-protected bay with striking views across the Atlantic Ocean. Watch the tides come and go in restful seclusion.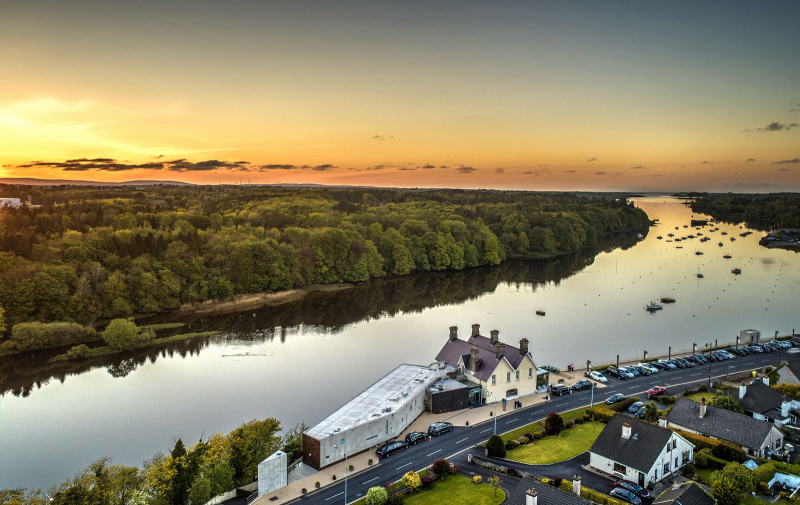 A truly iconic building overlooking the spectacular and ever-changing River Moy estuary at the Quay in Ballina, Co. Mayo. Draw back your curtains first thing in the morning and enjoy watching the birds and wildlife all stretch themselves before a busy day on the River.