September 2018: 'Autumn Adventures' by Gemma Tipton
Ireland's Blue Book – 'Live like a lord...'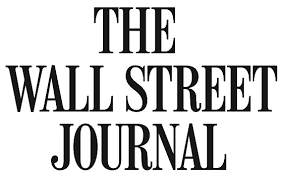 September 2018: 'The Fast Life in the Slow Lane' By Sara Tucker
Shannon Princess: 'Takes you through one of Ireland's most memorably lovely areas'

September 2018: 'Apples lie at the core of Armagh, the Harvest County' by Mimi Murray
Newforge House – 'an excellent spot for taking in the many seasonal activities on offer'

August 2018: 'Cosy Cabin - Dunbrody House opens new woodland hideaway in Wexford' by Pol O'Conghaile

August 2018: 'Great Sunday night stays around Ireland' by Mimi Murray
Ballymaloe House: 'a gorgeous country retreat…'
Dunbrody House: 'a relaxed and charming luxury Hotel'
Castle Durrow: 'luxury with a side of laid-back'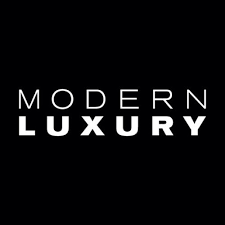 July 2018: 'Second City' by Marjie Killeen
Hayfield Manor – 'The hotel offers luxurious guest rooms and expansive suites'
Liss Ard Estate – 'Heading west to Skibbereen is the magical Liss Ard Estate…'

July 2018: 'Luxury & Style without the Stuffiness' by Martin Caffrey
Rosleague Manor – 'In this world of retreat, this was is an inner sanctum, a quirky blend of old and new.

July 2018 'Lady Helen Serves up Some Cool Classics' by Gillian Nelis
Mount Juliet Estate 'The key to a successful tasting menu experience is balance; you're looking for a mix of light and rich dishes in appropriate portions, and here, local chef John Kelly seems to have got that balance just right.'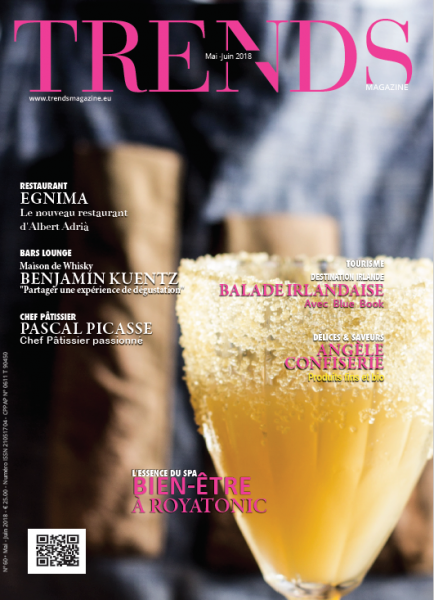 June 2018: 'Balade Irlandaise avec Blue Book' by Sylvain Grandadam
Ireland's Blue Book - 'des établissements aux racines architecturales élégantes pour un séjour mémorable dans les ancestrales et vertes terres d'Ir¬lande.'

June 2018 'Viewmount House in Longford has it all, and then some' by Judy Enright
Viewmount House: 'The sprawling country house is beautifully appointed and filled with antique furniture and oriental rugs bought at auction over the years.It exudes an air of quiet, comfort, and relaxation'

June 2018 'Them's the Breaks' Contributed to by Elaine Prendeville
Castle Durrow: 'Today's lady of the house Shelley Stokes has employed impeccable taste in a sensitive modernisation job, one that's endured hundreds of guests by now, and that retains plenty of four-postered, floral-wallpapered charm while feeling fresh, comfortable and contemporary'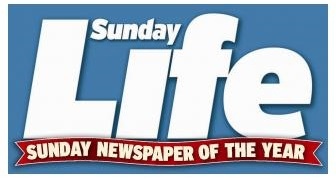 May 2018 'Water Way to Relax' by Ciaran Barnes
Wineport Lodge 'Trust me on this, the accommodation is stunning, utterly stunning, and is perhaps the best Irish hotel that I've had the pleasure to lay my head'

April 2018 'Three for Foodies' by Meg Walker
Gregans Castle: 'People who have stayed at Gregans Castle in Ballyvaughan Co Clare, will tell you that the food created by Robbie McCauley simply has to be experienced'
Hayfield Manor: 'Cork's Hayfield Manor with its old world charm, luxurious spa and elegant furnishings is everything one could want in a five star city hotel.'

April 2018 'Food File' by Marie Claire Digby
Rosleague Manor in Connemara is celebrating 50 years in business with an offer price €220 for a one-night stay for two people, including a five-course dinner in the restaurant, which specialises in local shellfish and Connemara lamb.

April 2018
'Where to Stay on Northern Ireland's Causeway Coastal Route' by Nancy Brown
Ardtara House: 'Northern Ireland offers history, culture, regional food and stunning scenery along the Causeway Coastal Route. Combine that together with a lovely stay in a historic manor house and you have the beginnings of a beautiful relationship'
'Where to Stay 30 Minutes Outside of Belfast, Northern Ireland' by Nancy Brown
Newforge House: 'Wonderful things come out of his kitchen and Newforge House is the perfect ingredient for discovering Northern Ireland.

March 2018: Delight your senses in Ireland' by Clint Brownfield.
Park Hotel Kenmare: We literally lived in the lap of luxury-overlooking a gorgeous lake.
Ballymaloe House: Family run, Ballymaloe has rightfully taken its place among the places to visit while in Ireland.
Barberstown Castle: Dating to the 1500s, it features impressive meals in the original castle area as well as more casual dining in the airy Garden Bar
Merrion Hotel: One of the best hotels in the world. Comprised of four historic Georgian townhouses, in addition to modern additions, the hotel also has the second largest art collection
in Ireland.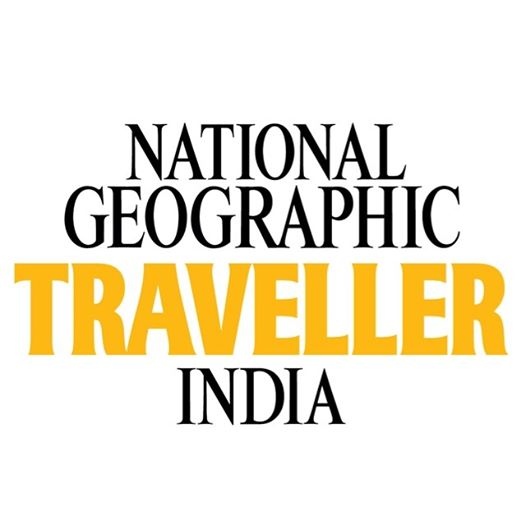 February 2018: 'Of Castles and Leprechauns in Ireland' by Neha Dara
Hilton Park 'The house is scattered with antiques like a painted leather screen, four-poster beds, oriental cabinets…'
Castle Leslie Estate 'The castle itself is a maze, with one magical room leading to another…'

January 2018: 'Stars of the Suburbs and old Stalwarts' by Gillian Nelis
Campagne Restaurant 'Garrett Byrne's cooking remains classically delicious: indulgent copper pots of buttery mash, perfect chicken with peas, lettuce and bacon, and light as air chocolate madeleines were just some of the goodies I ate in his restaurant this time around.'

January 2018: 'A visit with Ireland's Super Chef Kevin Dundon' by Ed Forry
Dunbrody House: Dunbrody is an elegant Georgian-style house with Irish oak floors, pitched pine window shutters, high ceilings, and twinkling chandeliers. And great food.

December 2017: 'Heaney's Digs' by Michelle Jackson
Ardtara House '...I feel like I've been whisked back in time or woken up in the pages of a book.'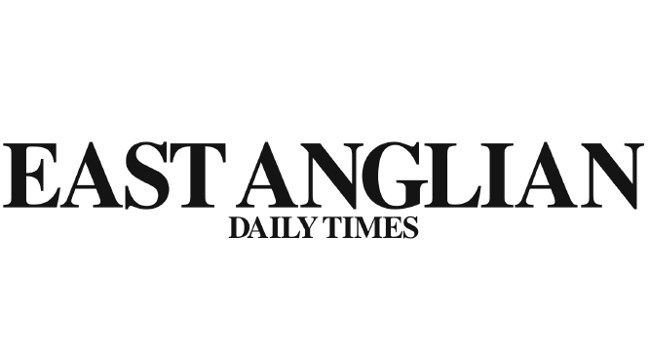 December 2017: 'Away with the Fairies' by Eileen Wise
Aherne's Townhouse 'The family Fitzgibbbon run a cosy, welcoming hotel with the most magificant seafood'
The Mustard Seed 'We revelled in our accomodation, a stylishly appointed ground floor sweet, complete with privae sitting room, kitchenette and too ensuite bathrooms. The food was to die for'
Moy House 'The welcome is warm here, the rooms elegant and spacious, and the food is divine'
Mount Juliet Estate '....a lavish country house overlooking the River Nore featuring a luxurious manor house.'
Dunbrody House 'Set in 300 arces, Dunbrody has its own spa, and a renowned cookery school'

October 2017: 'Breaks from the Norm'
Dunbrody House 'While most people are glad to get home to their own beds, mine, alas, now pales in comparison to the luxury of the leaba in Dunbrody House. We will be back'
Coopershill House 'With Coopershill you get the feeling you are visiting a warm family home'
The Mustard Seed 'Next time weather permitting we'll linger a little longer in this piece of country heaven...'
October 2017: Room with a View
Rosleague Manor: 'Once you check in the Foyle family and their welcoming staff have an effortless manner that makes you feel both at home and pampered.'

September/October 2017
Ice House: 'Whereever you are, the magnificant views across the Moy estuary are impossible to escape...'
Enniscoe House: 'North Mayo's last mansion...'

May 2017 Northern Ireland Antrim Coast offers Delights and then some by Judy Enright
Bushmills Inn - "I was so glad to recommend a place I had enjoyed so much and to have such a positive response from friends who clearly had the same positive experience"

May 2017 What a Trip by Nancy Brown
Castle Leslie - "The Mauve Room, an antique filled suite suitable for royalty, offered a mervellous view of Glaslough Lake. Wait until you see the bathtub"

May 2017 Gregans Caste, Luxury Found near Galway Bay, Ireland by Nancy Brown
Gregans Castle - "That's what you can expect at Gregans Castle, wonderful food at the casual corkscrew bat and a more formal dining experience with multi-courses prepared by in-house chef David Hurley"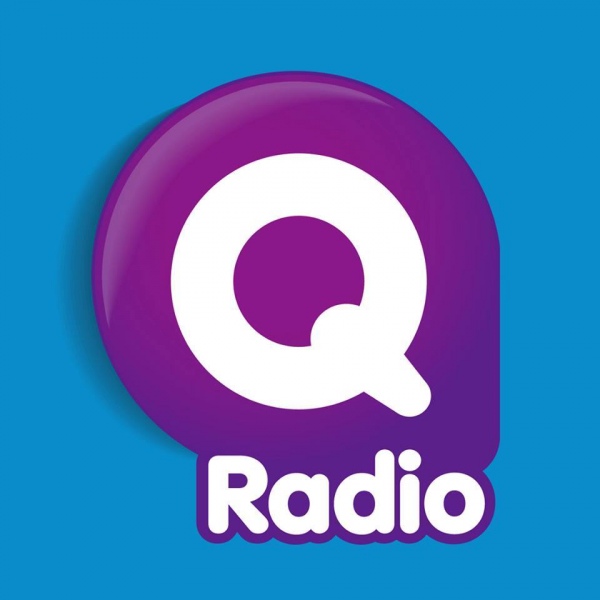 May 2017 Home and Away by Robert Walsh
Hilton Park - "Guests are offered the elegance of a bygone era with stunning views over a 500 acre wooded park, restored gardens and lake"




May 2017 "How I made it" -Shelly Stokes by Sandra O'Connell
Castle Durrow - "Our whole attitude is come in and make yourself at home"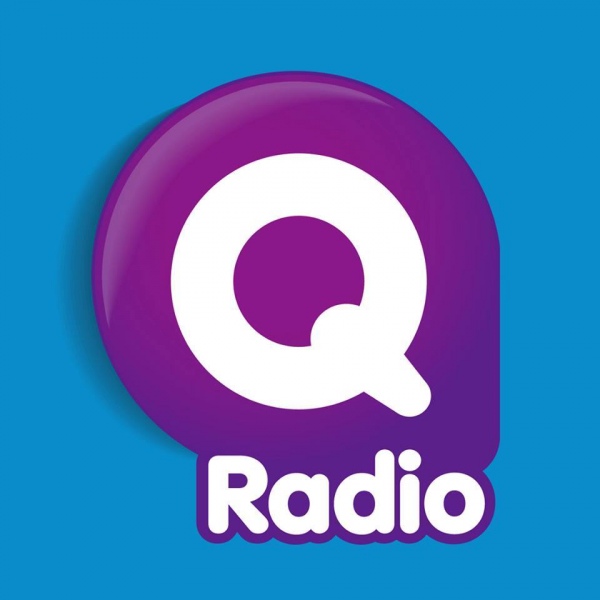 April 2017 Far and Away by Robert Walsh
Ghan House - "The property enjoys magnificent views, of the lough, mountains of Slieve Foy from the restaurant and all the bedrooms'
April 2017 Holiday at Home
Park Hotel Kenmare – 'A historic Manor with wonderful service, what else would you expect of John and Francis Brennen'
Marlfield House – 'have lunch at the Duck in Marfield House followed by a stroll in their impressive kitchen gardens'

April 2017 Ireland's Barberstown Castle by Charly Shelton
Barberstown Castle: "With a huge four-post bed, big bay windows overlooking a lawn and a chaise lounge sitting area to take in the view, I didn't want to leave the hotel."

April 2017 Mount Juliet Estate Manor House Luxury in Kilkenny, Ireland by Nancy Brown
Mount Juliet Estate: "One of the most luxurious hotels in Kilkenny, the property is steeped in history, fit for a king or lady of the manor, whichever you prefer."

April 2017 5 Wedding Venues by the Sea
Clare Island Lighthouse: "...for those with a tiny remote wedding in mind, this 200 year old lighthouse, offers bespoke, boutique accommodation. Couples can make their vows in the latern tower with breaktaking views over the Atlantic"

March 2017: Exploring Ireland with acclaimed designer Charleton Varney
The Mustard Seed: "...an authentic Irish Country House with an award winning menu..."
Gregan's Castle: "If you go to The Burren, Gregans Castle is where you should stay.."
Cashel House: "Built in 1850, its service and cozy, country charm make for an authentic Irish experience"
Longueville House: "The front yard is filled with sheep and offers sweeping views of County Cork's Blackwater Valley below"

March 2017: Where to Stay, Eat, and Play in West Ireland.
Coopershill House:"...Straight out of a Georgian-era novel..."
Enniscoe House: "A Victorian garden extends to the shores of Lough Conn..."

February 2017: Shannon Princess in RTE Series
Shannon Princess: "The Shannon Princess is a luxury boutique hotel barge cruising the River Shannon, where guests have all the comforts of a private boutique floating hotel."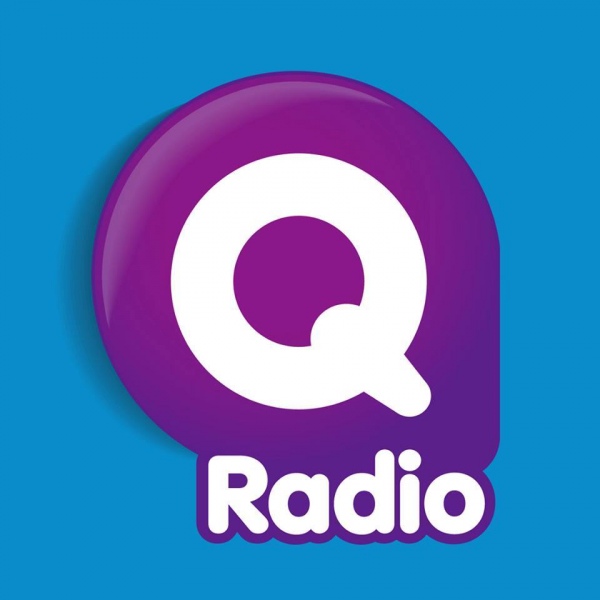 January 2017: Home and Away by Robert Walshe
King Sitric Fish Restaurant & Townhouse: "The family enterprise is proving a real winner: offering a limited menu, fantastic food and great value, plus stylishly casual surroundings."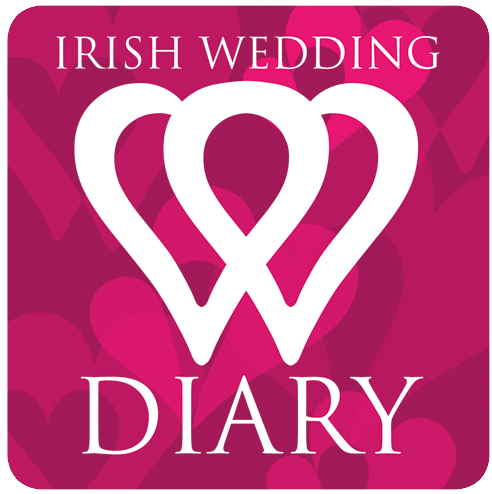 January 2017:Leading Wedding Venues
Castle Leslie Estate: "The Estate is dotted with ancient woodlands and glittering lakes providing a unique setting for timeless wedding memories."
Rathsallagh Country House: "More than a wedding venue, with its open log and turf fires, luxurious dining room, (…) it is your very own private Country House for your special day.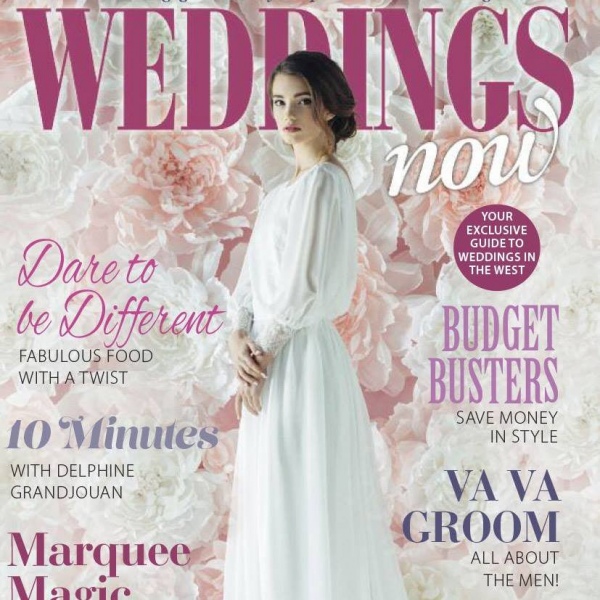 January 2017: Make Mine a Marquee
Castle Leslie Estate: "One of the last great Irish estates still in the hands of its founding family. Steeped in history and full of character and charm, it is the ultimate wedding destination."

December 2016: Home & Away by Robert Walshe
Longueville House: "...an ideal base for touring the south-west…"

December 2016: Top 10 Winter Warmers by Nicola Brady
Hunter's Hotel:"Curl up on a chintzy sofa with a good book and a cup of tea, or get cosy in front of the open fire in the drawing room."

December 2016: by Bernie Crowley
Killarney Royal:"We were treated like royalty at boutique hotel in Killarney"

December 2016: 20 hot tickets for 2017 by Nicola Brady
Belleek Castle: "This wild, off-radar cut of the county is home to some of the most striking scenery in Ireland…"

December 2016: Let's Do Lunch: L'Ecrivain Restaurant by Anne Harris
L'Ecivain Restaurant: "…the historic corner of Dublin that is L'Ecrivain restaurant, the razzle dazzle mistress of ceremonies, Sallyanne Clarke, who with her husband Derry created the gourmet production."

December 2016: The Gathering by Orla Neligan
Tankardstown House: "While away the afternoon in one of the main house's squishy sofas by the roaring fire, with a book and a dram…"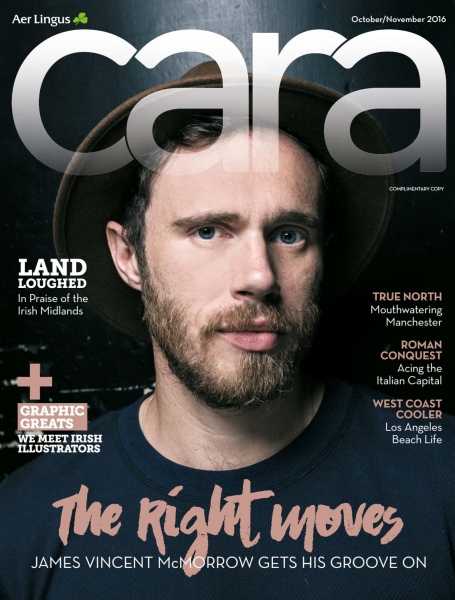 November 2016
Viewmount House: "Gary O'Hanlon's VM Restaurant is a perfect complement, an atmospheric conversion of old stables, where dishes often combine tradition with perky twists".
Wineport Lodge: "…It feels like you are eating on a river cruise ship…"

November 2016: 'The Review' Irish Independant Weekend Magazine by Katy McGuinness
Gregans Castle Hotel "I have been dreaming about the butter roasted chicken - oh lord it was good"

November 2016: 'A Place to Love - Sligo'
Coopershill House "...it's like stepping back in time. It's perfect for when you need to get away from hectic modern life..."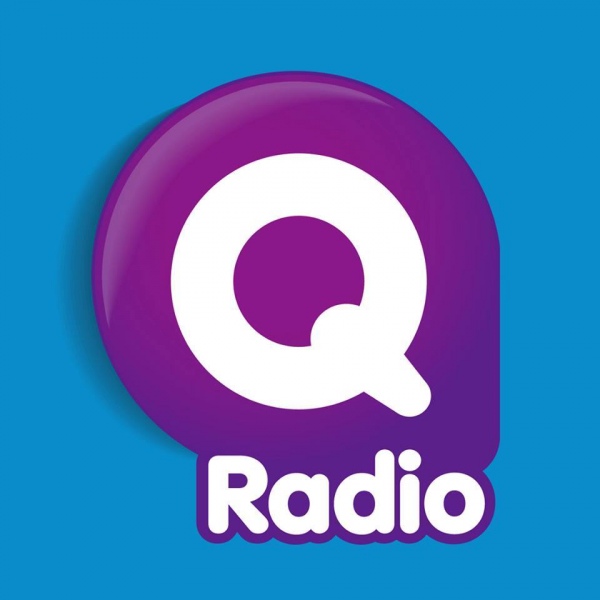 November 2016: 'Home and Away' by Robert Walsh
No 1. Pery Square "Be sure to opt for one of the grand period rooms and treat yourself with an open fireplace, super king sizebed, a fabulous roll top bath and authentic sash windows''

October 2016: 'A Top Class Menu' by Joanne Harkness.
Browns Restaurant & Champagne Lounge: "If Michelin styled food in a contempory yet relaxed setting is what you look for to complete your weekend then a trip to Bond's Hill, Derry to experience Brown's Restaurant is highly recdommended"

September 2016 'Shore way to save on coat of Dublin break' by Ciaran Barnes
King Sitric:"Owners Aidan and Joan MacManus counld not be any more welcoming - from the moment we stepped through the door, they catered our every need"

September 2016: 'Fine Dining' by Joanne Harkness
Ardtara House "There was an undeniable air of ambience and grace, unlike any place I have dined before. At first sight of the menu my taste buds were tingling. The A La Carte menu had the perfect variety of dishes, all equally sounding opulent and delicious."

August 2016: 'Oh baby - pampering awaits!' by Mimi Murray
"Wineport Lodge is located on the banks of Lough Ree, and a more stunning location you could not find. All rooms overlook the lake and a balcony meant we could sit and capture the magical early morning goings-on, such as a lone heron diving for fish, or two swans making their majesic journey across the dark waters."

2016: Travel Destinations - Ardtara Country House
"The feel of the 1895 private house blends seamlessly with modern amenities. The downstairs drawing room and bar have big, comfy sofas and open gas fires, perfect for lingering over a pre-dinner drink, or nightcap. In the background, cool Forties and Fifties jazz and swing sets the mood of elegant, effortless contentment."

July 2016: 'A Taste of Connemara' by Georgina Campbell
Currarevagh House: "Country Pursuits, especially fishing, are the ruling passion and lucy, a Pure Leith trained cook, showcases freah local produce in season, maintaining the Currarevagh motto: 'keep it simple, unfussy and ultimately delicious"
Cashel House Hotel: "Another family that has had far reaching effects for the good in Connemara is the McEvillys of Cashel House Hotel...they showed what true Irish hospitality and high standards could achieve"

June 2016: 'Three of the Best' Francesca Syz selects Irish County House Hotels.
Rathmullan House: "This is a place for slowing down and catching up with loved ones - stretched out on a big leather sofa by the fire, at a table in the sun, or on a bench in the fragrant kitchen garden"
Coopershill House: "O'Hara runs it as an eight room hotel, packed with antiques and art, and with an excellent seasonal dinner - try the venison for which the estate is famous"

June 2016: 'Northern Delights' by Roisin Burke
Newforge House in Co. Armagh knows exactly how to do luxury - now's the time to visit

June 2016 'Historic Ardtara House is a favourite of Ghostbusters' Bill Murray, which is fitting as this culinary gem has a resident ghost' by Una Brankin
"It's a very encouraging flurry of praise for owners Ian Orr, a talented, upbeat chef, and his business partner Marcus Roulston, who took over Ardtara in 2014. The pair have just won the Best Restaurant in Ulster Award for their acclaimed Browns Restaurant & Champagne Lounge in Londonderry, announced this week as part of the Irish Food Oscars, a glitzy Dublin event run by Delcassian wine and spirits merchants. Browns and Ardtara are very different entities, one as slick and urbane as the other is romantic and olde-worlde. But what they have in common is wonderful food"

April 2016: 'Pretty as a postcard in Co.Clare'
Gregans Castle Hotel "For special occasions Gregans Castle is the place to be seen. Multi award-winning head chef David Hurley, takes the best of local ingredients and turns them into a meal you will never forget."

February 2016: 'Lots of Great Getaways Across The Country' by Ian Begley
Rathmullan House ''Enjoy morning strolls on the beach, an afternoon seat by the roaring fire, a classic love story from the comfort of your bed in late afternoon and a long bubble bath soak after dinner"
Ballymaloe House "Be welcomed with a glass of pink bubbly, and ...take a romantic stroll through the extensive 300-acre farm and gardens"
Dunbrody House "Love is a long, lazy lie-in at Dunbrody House..."
Castle Leslie Estate "Chocolates and a single red rose will await you in your bedroom"
Longueville House "Treat your sweetheart this lover's weekend by taking a stroll through Longueville House's walled gardens, cosy up by the roaring fire, enjoy a drink and a three-course meal at the restaurant."
Hayfield Manor "Threat your better half to one night of luxurious accommodation in a manor room, where you can enjoy a gourmet dinner in the romantic ambiance of either Orchids Gouemet Restaurant, or Perrotts Garden Bistro"
Ice House "Stay in a luxurious river view room, and bubbles on ice in your room on arrival, along with a chocolate treat."

February 2016: 'Viewmount House right at the heart of Ireland's lakeland district' - Irish Examiner
Viewmount House: 'they have charm in spades'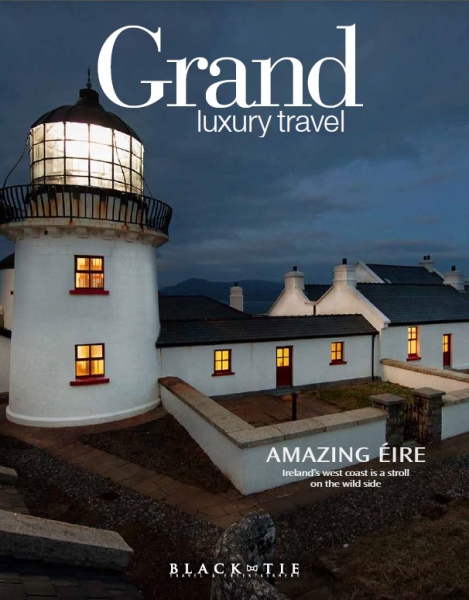 October 2015: 'On the Wild Side' by John Fitgerald
Clare Island Lighthouse: 'At dawn, I crept up to the top of the lighthouse tower and crouched along the surrounding railing to revel at ocean and sky. Great streaks of pink and primrose, trails of white, and a fancy yellow toured slowly across a wide background of welcoming blue.'

October 2015: Howth: lobster-rich realm of Viking King Sitric by Neil Sowerby
King Sitric Restaurant - Picturesque port offers up its seafood delights to Neil Sowerby

September 2015:Mary Davies enjoys a peaceful place
Hunters Hotel - '...the most eye-catching feature was the great spread of nasturtiums in full flower, scrambling across one part of the garden among the crops.'

September 2015: Balade irlandaise by Martine Azoulai

September 2015: A Taste of Sligo by Georgina Campbell.
Coopershill House "One of Ireland's most delightful and superbly comfortable Georgian Houses, this sturdy granite mansion is a warm and friendly place under the management of Simon O'Hara, who runs it with seamless hospitality borne of long family experience"

August 2015: Embracing the unexpected in Ireland by Elle Farcic
Rathsallagh House "A sense of calm washes over me when I look out of the window of my regal second- storey room and see a horse grazing in a paddock just metres away"
Ghan House "I'm greeted by candlesticks, crisp white tablecloths and a fine-dining menu of seasonal dishes"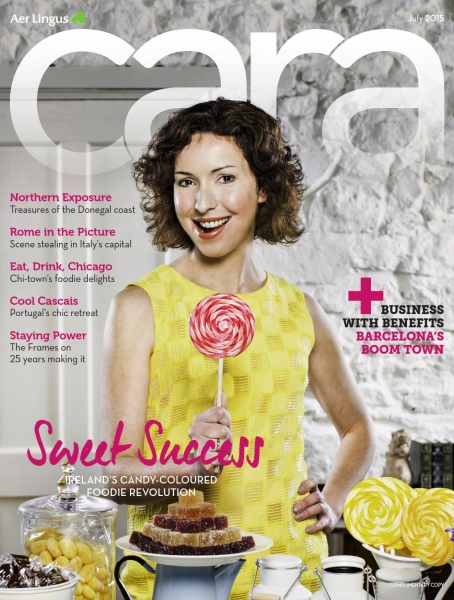 July 2015: 'Shore Leave' by Niamh Wade.
Ice House "It's hard not to appreciate the architecture, with its chic pairings of old-meets-new across its 32 bedrooms....I'm staying in one of the contemporary riverside suites, whose floor-to-ceiling windows frame a breakfast-worthy balcony and the ubiquitous Moy"

July 2015: A taste of the Boyne Valley by Georgina Campbell
Tankardstown House "This magnificently restored Georgian country house is also a dining destination of note and head chef Robbie Krawczyk clearly relishes the seasonal producegrown on the estate and in the surrounding area'

June 2015: Travel: The Getaway to...Tankardstown by Rachel Dugan
"The perfectly pitched decor, a stylish blend of comfy sofas, gorgeous antiques and rich soft furnishings, curls around you like a warm embrace."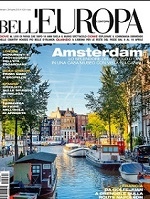 Bell'Europa - April 2015
"il connemara dormendo nelle country houses piu belle d'irelande" (Connemara- sleeping in the most beautiful country houses of Ireland)
Taste & Travel Magazine-April 2015:
"With dark timbers, cosy inglenooks ad a gaslight bar, the 17th-century hostelry was a fine place to hunker down until the weather passed"
"My last night in Ireland was spent in the comfortable embrace of Newforge House"

April 2015: Sligo, Ireland: On the trail of W.B. Yeats by Fionnuala McHugh.
Coopershill House " One night, I stayed at lovely Coopershill, the 18th century home of the O'Haras, where the air's so pure, the trees on the 500-acre estate look as if they're clad in lichen jackets."

April 2015: Lovely Long Weekend at Longueville by Caroline Delaney.
Longueville House "Canopied beds, dark-wood dressing tables and big windows with heavy drapes all add up to the feeling of luxury and timelessness."

April 2015: A taste of East Cork
Aherne's Townhouse "Local seafood stars and it's worth planning a journey around a bar meal at Aherne's - or dine in the restaurant and have a restful night in their classy and extremley comfortable accommodation"
Ballymaloe House " The great Myrtle Allen began it all of course, with her recognition of simple, good foods and the people who work them, harvest them and create wonderful produce from them."
April 2015: Luxury Tea Time
"For a Downton Abbey atmosphere, head to a Blue Book country house or hotel for an afternoon pick-me-up in authentic historical surroundings. Tankardstown House in Meath and The Merrion Hotel in Dublin are just some of the Blue Book venues for a classic afternoon tea"
March 2015: Easter Escapes
"If you love classic surroundings, home grown produce and long walks along the beach, then Cashel House Hotel is the ideal destination."
The Ice House "Relax over dinner and de-stress with unlimited access to the hotel spa's thermal suite....it's the perfect mini-break"
"Take the family to the sunny south-east and enjoy two nights...at the stunning Marlfield House."

March 2015: Mums the word: Say thank you with a luxury pampering break
"Treat your mother to a night away at Wineport Lodge, Westmeath and take time to enjoy each others company"
"Pamper your mother with an overnight stay at Rathmullan House, Donegal"

March 2015 Gregans Castle Hotel: Wild at Heart by Corinna Hardgrave.
"I had expectd my meal at Gregans Castle to be good, but this exceeded my expectations. The flavours are anchored in the beautiful produce of the Bureen and there is a real confidence and consistency to David Hurleys cooking"

February 2015 Ardtara: Buffalo on the menu as new chef arrives at Ardtara House in Upperlands by Jamie Stinson
"Buffalo on the menu as new chef arrives at Ardtara House ... The restaurant just outside Upperlands in Co Londonderry will showcase buffalo meat, which is leaner than beef, as well as milk and butter from the animals reared on a farm two miles away."

February 2015 Restaurant Forty-One: The Picky Eater.
"With its fine ambience and great views onto Stephen's Green, Reatuarant 41 offers diners a sophisticated setting in which to savour their dining experience"

January 2015: Make this Valentine's really special.
Rathmullan House "Be treated to a romantic meal in the hotels Cook and Gardener restaurant, where you can create a memory that will last a lifetime"
Dunbrody House "Love is a long, lazy lie-in at Dunbrody House"
Ice House "Spoil the one you love this Valentine's day with a one-nights stay in a Luxourious riverview room"
Gregans Castle Hotel "Treat your better half to the quintessential romantic hideaway, offering a seductive combination of beauty, culture, style and tranquility in the breath-taking setting of the Burren"
Hayfield Manor "...a deliously decadent date night..."

January 2015: The Getaway: Pól O'Conghaile checks into Carlingford's Ghan House.
"This Georgian country house, makes all the right first impressions. Just a stone throws away from the medieval village of Carlingford, it stokes that elusive feeling: anticipation"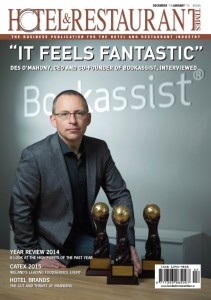 December 2014/Janurary 2015 : Still got the blues.
Introducing the Minister for Transport, Tourism and Sport, Paschal Donohoe to the properties joinging the Blue Book collection 2015

Jan/Feb 2015: Special Places. The Top 20 wedding venues to host your big day, includes Castle Leslie Estate, Rathmullan House, Mount Juliet Country Estate, Marlfield House and Coopershill House

December 2014: A taste of Wicklow by Georgina Campbell.
Hunter's Hotel "Set in lovely (and productive) gardens alongside the River Vartry.... (Hunter's Hotel) offer old-fashioned comfort and food based on local and home-grown produce"
Rathsallagh House "it retains a classic country house atmosphere - with modern amenities, great food and professional management"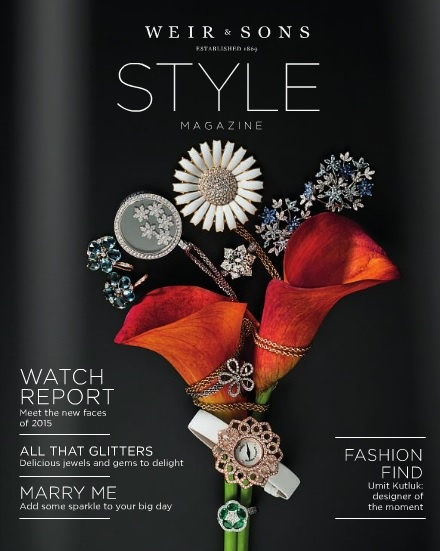 Christmas 2014: Sumptuous Staycation
Ballyfin Demesne " Boasting only 15 bedrooms, each individually and lavishly decorated, a stay in Ballyfin feels like a sojourn at an exclusive Gosford Park shooting party"
The Merrion Hotel "The hotel exudes an old-world opulance and charm that you won't find elsewhere"
Gregans Castle Hotel " There are few places in Ireland offering such a winning combination of urbane eating and escapist retreat"
Park Hotel Kenmare " This is the perfect combination of old meets new – with traditional turf fires, gleaming antiques and state of the art spa"

December 2014 Castle Leslie Estate : A fine setting for old world charms.
"That's the beauty of this place - you are made feel like you are home for the night, and you are given free reign to explore and relax"
Sun Herald Sydney: November 2014: When Irish Roads are Winding by Julietta Jameson
"....Rathmullan House a lovely old mansion hotel on the shore of a fiord on Ireland's most Northerly tip."

October 2014: Rejuvenation is to the manor borne by Vickie Maye
Hayfield Manor Hotel " On chilly winter days and nights the library's hearth is ablaze, we were told, making it the perfect location for a warming beverage, apertif or night cap."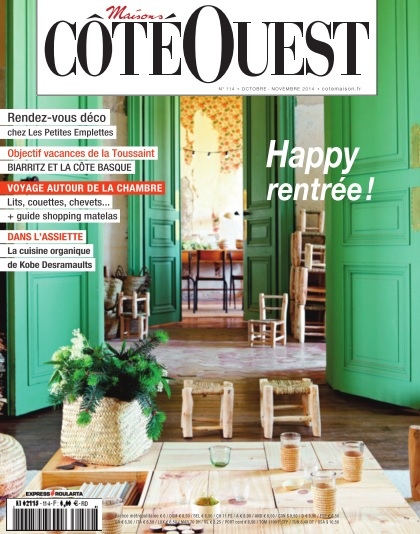 October-November 2014: L'Irlande Tout Feu Tout Flammes by Agnès Waendendries
"La Verte Érin est un paradis pour les amoureux de la nature, faune, flore et géologie confondues. Et ça tombe bien: les Ireland's Blue Book Hotels ont à cœur de faire découvrir leur pays."
October 2014: Roses at Castle Durrow
"Castle Durrow is the only Irish Garden to be mentioned in the David Austin 2014/2015 Catalogue for its stunning display of David Austin Roses."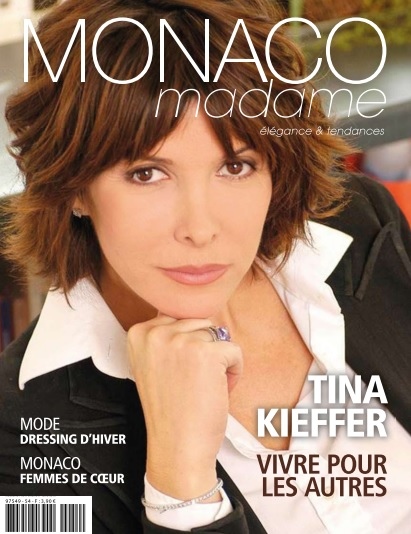 September 2014: Irlande: Du Vert, mais pas que! by Christian Perrin
"Et pour plonger au coeur de ce petit pays a la grande histoire, rien de mieux que de faire confiance aux maisons regroupees dans l'association "Ireland's Blue Book", un groupement des plus beaux manoirs, hotels historiques, chateaux et bons restaurants d'Irlande (voir par ailleurs)."

September 2014: A taste of West Cork by Georgina Campbell
Blairscove House & Restaurant "Phillippe and Sabine De Mey offer wonderful food and service at this stylishly atmospheric restaurant at the head of Dunmanus Bay"
Liss Ard Estate "A cool new restaurant offers destination dining, with talented local chef Richard Milne on the kitchen team. "

August 2014: West Coast Ireland: where to stay by Neil Hegarty.
Rathmullan House "It's a classic Georgian country house hotel: upmarket and generally swish, with open fires and – a big plus point for me – a generally uncrusty, relaxed atmosphere, with staff to match."
Gregans Castle Hotel "…the hotel's combination of antique furniture and modern art are very impressive – this is an unfussy, unpretentious sort of place, though without ever stinting on the luxury."
Park Hotel Kenmare "It's a delightful place: splendid rooms and luxurious public areas; an (indoor) swimming pool, and an outdoor infinity pool with a range of excellent treatments in the adjoining Sámas spa; and sky-high standards of service."

The Ice House "It prides itself on a touch of luxury, with goosedown duvets in the bedrooms and Voya seaweed products (by the seaweed baths at Strandhill, east along the coast) in the bathrooms."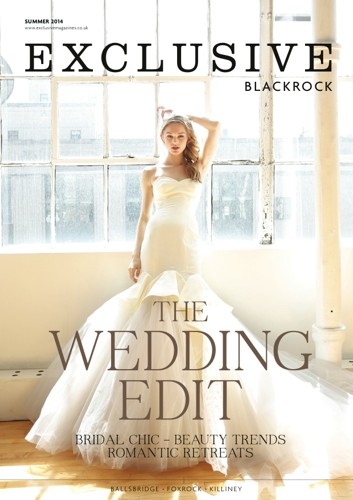 Summer 2014: The Good Life
"To call Ballyfin merely a hotel doesn't do it justice. It is pure five star luxury but somehow manages to be as warm and as welcoming as someone's home. It really is something special."

August 2014: Castle Leslie's playground for horse lovers by Eileen Battersby.
"Castle Leslie Estate has mastered the art of making meticulous attention to detail and quality of service appear relaxed and natural"

August 2014: "To get a true taste of the Burren, when you stay in Gregans Castle..."Take 3 Great Tastes

August 2014: "This stunning house near Lahinch has gorgeous bedrooms which, like the large antique-furnished drawing room - a favourite spot to enjoy aperitifs from the honesty bar before dinner - have wonderful sea views." Moy House

August 2014: Switching off from it all in County Kerry by Margaret Jennings
"The location overlooking Caragh Lake and the warm welcoming engagement of the owners, Frank and Mary Slattery teased me back to real pleasures, of the real world." Carrig Country House

July 2014: Vivere e gustare l'Irlanda by Vittorina Fellin
"La disponibilità del popolo irlandese si unisce all'eleganza dell'offerta turistica, grazie alla Ireland's Blue Book (www.irelandsbluebook.com), un'associazione fondata nel 1974 in Irlanda che raccoglie circa 45 tra le più eleganti dimore di campagna, hotel storici, castelli e ristorante di pregio."

July 2014:"Quietly luxurious and serene, Frank and Mary Slattery's Victorian country house on Caragh Lake is known for excellent food" Carrig Country House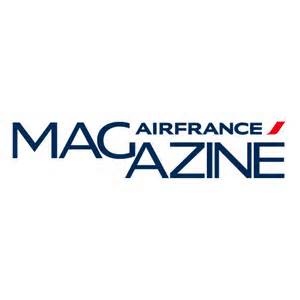 June 2014: "A night in a 19th-century lighthouse towering over the atlantic? original, to say the least—and possible on clare island, a hilly outcropping off the west coast of ireland. "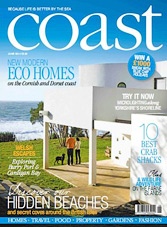 June 2014: The Weird and Wonderful...some of the most eccentric and exhilarating places to stay byt the seaside by Jessica Johnson
"Thanks to sympathetic conversion and preservation, this tower makes a unique and comfortable holiday home, offering extensive view acorss Dublin nay and out to Sea" Martello Tower Red Rock, Sutton, Dublin Bay

June 16 "One night stand: Gregan's Castle This Blue Book Bolthole is one of the best country house breaks in Ireland. And the food is pretty tasty too... "

June 2014: Taste of May by Georgina Campbell
Stella Maris Country House Hotel "..Terence McSweeney and Frances Kelly's very special small hotel welcomes with a warm and stylish interior, majestic sea views and local food"
Clare Island Lighthouse "...An island lighthouse off Ireland's rugged west coast must offer the ultimate escape"
Newport House "...For the most discerning, Kieran Thompson's beautiful riverside house will be the ultimate place to stay on the Gourmet Greenway:superb wine list and excellent, understated cooking"
Enniscoe House "..Coverted outbuildings at Susan Kellett's charming Georgian mansion overlooking Lough Conn offers a genealogy centre..."

Image Magazine May 2014: An Escape Less Ordinary by Jo Linehan
"An original Martello Tower perched on Dublin's north shore, the Sutton turret is something special. The top floor kitchen offers a 360 degree view that's as good as being in the waves themselves."
"Off to West Cork, where Blairscove House is calling. The untouched countryside here draws a traveller seeking serenity.....Seaside escapism at it's best..."
"Ballyportry Castle in Corofin, Co. Clare has been restored to its mediaeval glory, but with all the home comforts you'll need for a special weekend"

May 11 2014: Put on the breaks. Fancy a healthy or active break in Ireland. Alex Meehan rounds up the ten of best ones to be had..
Learn to ride at Castle Leslie
Pilates at the Park Kenmare
Go Surfing in Sligo...Coopershill House
Walk around the Burren...Moy House

Irish Tatler April 2014: Easter ( Re) Treats by Rebecca Brennan
" Escape to the beautiful Coopershill Country House this Easter....you're guaranteed a warm and personal welcome."
" For a bit of rural luxury head to Longueville House in Mallow, Co. Cork."
" Stunning views for the River Moy act as a backdrop for the restored 19th century ice store..."
ELLE Suisse March 2014: "Sous le Charme Irlandais." by Odile Habel
"Romantique. C'est le premier mot qui vient à l'esprit quand on découvre l'hôtel Rathsallagh House......"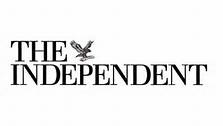 March 2014: Ireland's Wild Atlantic Way by Aoife O'Riordain
"Get the edge of the world feeling at Clare Island Lighthouse..."

March 2014: Spring Breakers by Amie-Jo Locke
"The Mustard Seed in Co. Limerick combines country house luxury with award-winning cuisine, perfect for city-slickers in need of recharing"....
"Take inspiration from some of the famous literary guests who have been stirred by the wild, untamed surroundings of the Burren while staying at the beautiful Gregans Castle Hotel"...
"Pack a trunk of country casuals and head to the beautifully restored Victorian residence, Carrig House, in Kerry for a memorable lady-of-the-manor experience."...

March 2013: Blue Skies Thinking..
On Rathmullan House..."..the orginal Georgian building provides the atmospheric core of this hotel: it's simply an exceptionally comfortable spot to relax over tea and scones, or a glass or red wine..."
On Castle Durrow..."Not only does the castle exude luxury and romance, it also feels very much like a home..."

March 2014: The Picky Eater
"Thanks to its masterful mouthfuls, served with an irresistible dash of people-watching, L'Ecrivain more than lives up to its reputation as a top French Restaurant oui certainly liked..."

March 2014: My Foodie World features Kevin Thornton Chef and owner of Thornton's Restaurant.

February 2014: Face 2 Face features Aileesh Carew, General Manager at Ballyfin Demesne.

February 2014: Home for the Holidays by Pól O'Conghaile
"There are 43 historic house in the 2014 edition with some launching special offers to mark the anniversary"....Castle Leslie has a one night stay with breakfast and a "Blue Book Cocktail.....

February 2014: Valentine's By The Book
" Ireland's Blue Book has some romantic offers to make Valentine's Day extra special this year"

February 2014: Sweetheart Deals, Ten Valentine's Breaks for Lovers by Sandra O'Connell
"Royal Love in Meath...." at Tankardstown House.

February 2014: A Perfect Place to get all loved up by Natalie Burke

January 2014: My Favourite Room:Heirs and Graces by Mary O'Sullivan
Coopershill House "Accessed via a mile-long avenue, the house boasts magnificent grounds, which include deer pastures and ancient woods, its own river and bridge, while the house itself -- Georgian in style -- is full of delightful spaces, furnishings and very special woodwork reminiscent of its era. Add excellent cuisine to the package and it's the way to go."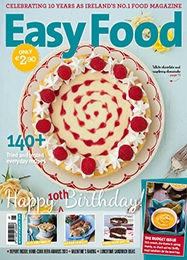 January 2014: 40 Years of Blue Book Hospitality. Its a vintage year for Ireland's Blue Book with Michelin starred Thornton's Restaurant, Clare Island Lighthouse and Liss Ard Estate joining for the 40th anniversary edition.

January 2014: The Hot 100 by Pól O'Conghaile
"40 years of Ireland's Blue Book....so expect lots of anniversary deals...."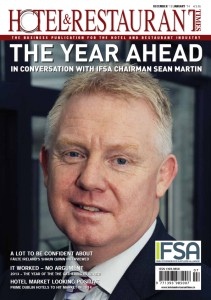 December 2013: Still for the Blues for you. Minister for Transport, Tourism & Sport Leo Varadkar, recently launched the 2014 Edition of Ireland's Blue Book at The Merrion Hotel

December 2013: To the Manor Borne..feel like a Downton Abbey star with a Tankardstown House welcome. by Natalie Burke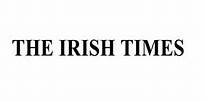 November 2013: Forty Shades of blue launch a country house guide by Keving Courtney & Meadhbh McHugh.

November 2013: An idyll, to the manor born by Hilary A White
" As such, Rosleague Manor's Summer Eden is a hard stage to beat."

November 2013: To the Manor Born by Gillian Nelis
The Blue Book Association of country houses celebrates 40 years in existence this year. The venerable Myrtle Allen one of its original members and Catherine Dundon its incoming president discuss the secret of its success....

November 2013: To the Manor Born....by Amie-Jo Locke
"Take yourself back to the Georgian era and visit the beautiful Longueville House, nestled in over 500 acres of wooded estate in the heart of the Blackwater Vallley in Co. Cork".....
Tankardstown House..." The staff can even arrange a late checkout in case you fancy lounging around in bed with the papers before heading back to the real world"...
Newforge House...."....with elegant plasterwork and open fireplaces to truly make you feel like you've stepped into the pages of an Austen novel.."
"Originally the dower house of the Courtown Estate, Marlfield House in Wexford is a Regency style house on 35 acres of woodland that offers golf, walking and horse riding"...
September 2013: A Taste of Nature: The Burren a magical place in Ireland's wild west coast.
"Gregans Castle....quality down to the smallest detail"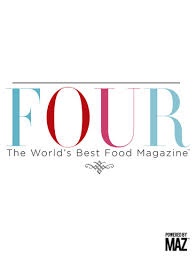 September 2013: Coopershill House...."It's peaceful verging on utopic, located in a beautiful region on the north-west coast of Ireland.......The house works in harmony with the land. The fertile garden is peppered with growing vegetables, fruits and herbs, used by Christina in the kitchen."

August 29 2013: "Forge your perfect getaway" by Mimi Murray
"Four-poster beds are just part of the luxurious appeal of Newforge House, which features old-world charms to soothe and relax you"

August 18 2013: "Clare and present beauty" by Jacqueline Burton
"Gregans Castle Hotel, a stunning 18th century manor house with views that encompass the majesty of the Burren..."

August 16 2013: "Irlande : dormir au bord d'un lac" Le blog de Florence Batisse-Pichet

May 30 2013: A Gorey setting provides a lovely country escape by Mimi Murray
"An hour's drive from Dublin in any direction will bring you into the heart of the countryside, and none prettier than the Wexford coastline and the stunning setting of Marlfield House, just outside Gorey. It is the perfect little jaunt for an overnight stay, but it feels like you are a million miles away from the hustle and bustle of city life."

May 2013: This Edible Life by Suzanne Campbell
"Currarevagh House on the shores of Lough Corrib...if you are a stressed out city type try Connemara yoga-turf fires and pint of plain...."

May 05 2013: Hidden Gems by Susan Morrell
"Take a step back into Ireland's medieval past with a stay at Ballyportry, a 15th century Gaelic tower set on a small hill overlooking the Burren in stunning Co. Clare"

March 30 2013: Mathers of Invention by Marie-Claire Digby
"Newforge House is a younger, trendier Blue Book property where great food is part of the deal"

March 13 2013: Need a break? 14 holiday ideas this Easter by Pól O'Conghaile
"Some bunny loves you this Easter … and by the looks of this offer, it could be the Blue Book's Longueville House."

March 2013: This Edible Life by Suzanne Campbell
"I grabbed a few days at Mount Juliet....These are stunning plates with geat sourcing: I'm sure I saw the pheasant I ate giving me a wink earlier on the avenue.."

March 03 2013: Mum's the Word by Pól O'Conghaile
"There are many bywords for luxury, but few have the status of the Blue Book, Ireland's iconic collection of country houses, historic hotels and restaurants"

February 02 2013: Loved Up? Get a room by Sandra O'Connell
"The Stopford Room is one of two state bedrooms at Marlfield House, a luxury country-house hotel in Wexford. The sumptuous Stopford has golden soft furnishings and a king-sized four-poster bed you'll want to sink into and never leave – unless perhaps to take a turn around the gardens. Then retreat to the warmth of the room's open fire and a world that feels like it has been dipped in honey."

Jan 06 2013: The Hot 100
"Ireland's Blue Book has added three exclusive new properties for 2013. They include Mount Juliet Country Estate in Co. Kilkenny, Screebe House in Connemara, and the Martello Tower in Sutton."

October 26 2012: To Ireland a Son's Journey Home by Frank Bruni
"I stayed in two places I found in the guide, and loved both. The Carrig Country House has gorgeous gardens and a sublime situation on the shores of a lake fringed with mountains" "My other Blue Book discovery was Gregans Castle Hotel, an ideal perch in the Burren, with sweeping views of the unusual mountain scenery."

October 21 2012: Take it Ice and Easy in Ballina by Ciaran Barnes
"Peaceful and tranquil, the ultra-modern Ice House is a world away from the bustling yet brilliant town of Ballina"
IRISH TIMES
September 2018: 'Autumn Adventures' by Gemma Tipton
Ireland's Blue Book – 'Live like a lord'
WALL STREET JOURNAL
September 2018: 'The Fast Life in the Slow Lane' By Sara Tucker
Shannon Princess: 'Takes you through one of Ireland's most memorably lovely areas'
Irish Times
September 2018: 'Apples lie at the core of Armagh, the Harvest County' by Mimi Murray
Newforge House – 'an excellent spot for taking in the many seasonal activities on offer'
Irish Independent
August 2018: 'Cosy Cabin - Dunbrody House opens new woodland hideaway in Wexford' by Pol O'Conghaile
Irish Times
August 2018: 'Great Sunday night stays around Ireland' by Mimi Murray
Ballymaloe House: 'a gorgeous country retreat…'
Dunbrody House: 'a relaxed and charming luxury Hotel'
Castle Durrow: 'luxury with a side of laid-back'
Modern Luxury
July 2018: 'Second City' by Marjie Killeen
Hayfield Manor – 'The hotel offers luxurious guest rooms and expansive suites'
Liss Ard Estate – 'Heading west to Skibbereen is the magical Liss Ard Estate…'
EXAMINER
July 2018: 'Luxury & Style without the Stuffiness' by Martin Caffrey
Rosleague Manor – 'In this world of retreat, this was is an inner sanctum, a quirky blend of old and new.
TRENDS
June 2018: 'Balade Irlandaise avec Blue Book' by Sylvain Grandadam
Ireland's Blue Book - 'des établissements aux racines architecturales élégantes pour un séjour mémorable dans les ancestrales et vertes terres d'Ir­lande.'